The Winner Takes It All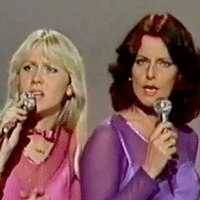 Abba
The Winner Takes It All: Chords
Chitarrista, dita incriccate?

Scopri il metodo per sbloccare le tue dita

Intro:
FA#  LA#/RE RE#m   RE#/SOL SOL#m

DO#7/4  DO#

FA#  LA#/RE RE#m   RE#/SOL SOL#m

DO#7/4  DO#

              FA#                   DO#/FA
I don't wanna talk about the things we've gone through
                    SOL#m/RE#   DO#
Though it's hurting me now it's history
            FA#                                 DO#/FA
I've played all my cards and that's what you've done too
                SOL#m/RE#       DO#     
Nothing more to say no more ace to play 

                    FA#     LA#/RE       RE#m
The winner takes it all the loser standing small
  RE#/SOL       SOL#m             DO#7/4  DO#
Beside the victory  that's her destiny 

              FA#            DO#add9/FA      
I was in your arms thinking I belonged there
                  SOL#m/RE#            DO#
I figured it made sense -building me a fence
            FA#                DO#add9/FA              
Building me a home thinking I'd be strong there
            SOL#m/RE#         DO#7/4   DO#
But I was a fool playing by the rules 

               FA#              LA#/RE   RE#m
The gods may throw a dice their minds as cold as ice
    RE#/SOL SOL#m               DO#7/4       DO#  
And someone way down here loses someone dear
                    FA#     LA#/RE       RE#m
The winner takes it all the loser has to fall
     RE#/SOL    SOL#m          DO#7/4            DO#
It's simple and it's plain why should i complain 

                     FA#                 DO#/FA
But tell me does she kiss Like I used to kiss you?
                 SOL#m/RE#           DO#
Does it feel the same when she calls your name?
              FA#                    DO#add9/FA
Somewhere deep inside you must know I miss you
            SOL#m/RE#             DO#7/4  DO#
But what can I say rules must be obeyed 

                  FA#      LA#/RE     RE#m
The judges will decide the likes of me abide
RE#/SOL        SOL#m           DO#7/4     DO#
Spectators of the show always staying low
             FA#       LA#/RE     RE#m
The game is on again a lover or a friend
  RE#/SOL   SOL#m                       DO#7/4  DO#
A big thing or a small the winner takes it all 

              FA#                  DO#/FA
I don't wanna talk if it makes you feel sad
           SOL#m/RE#m                DO#7/4    DO#
And I understand you've come to shake my hand
       FA#                  DO#add9/FA
I apologise if it makes you feel bad
             SOL#m/RE#         DO#7/4              DO#
Seeing me so tense  no self-confidence   ..but you see

                    FA#     LA#/RE RE#m
The winner takes it all...
    RE#/SOL      SOL#m    DO#7/4  DO#
The winner takes it all...
FA#          LA#/RE RE#m        RE#/SOL SOL#m 
 So the winner,      takes it all
              DO#7/4       DO#
And the loser,   has to fall

FA#   LA#/RE RE#m   RE#/SOL SOL#m

DO#7/4    DO#




Chitarrista, dita incriccate?

Scopri il metodo per sbloccare le tue dita
Credits
Autori: BENNY GORAN BROR ANDERSSON, BJOERN K ULVAEUS
Copyright: © UNIVERSAL MUSIC PUBLISHING RICORDI S.R.L
Generato su Accordi e Spartiti - www.accordiespartiti.it
Tutto il contenuto si intende esclusivamente a uso didattico, di studio e di ricerca. Esso non è tratto da alcuna pubblicazione, ma è frutto esclusivamente di libere interpretazioni personali.
L'utilizzazione di tali materiali è consentita unicamente a fini didattici e ne è vietata qualsiasi utilizzazione a scopi commerciali quali, a titolo esemplificativo, la pubblicazione a mezzo stampa oppure online oppure mediante pubblica rappresentazione.

 
The Winner Takes It All: Video
The Winner Takes It All è una ballad degli Abba, rilasciata nel 1980 come primo singolo da Souper Trouper. Il testo racconta il divorzio tra i due membri del gruppo Bjorn Ulvaeus e Agnetha Falkstog, avvenuto nel 1979, e curiosamente sarà seguita, l'anno successivo, dalla canzone "When All Is Said And Done" che rifletterà quello tra gli altri due componenti Benny Andersson e Anni-Frig Lyngstad. È stata utilizzata nel musical ispirato al repertorio degli Abba, Mamma Mia!.
Articoli correlati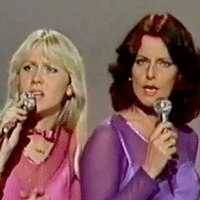 Abba: Vedi tutte le canzoni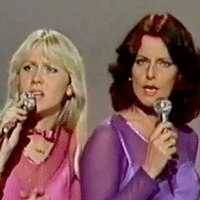 Mamma Mia
Mamma Mia è una canzone del terzo album degli Abba, pubblicato nel 1975 con l'omonimo titolo Abba. Curiosamente, all'ep...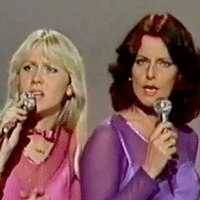 Dancing Queen
Dancing Queen è una delle canzoni più rappresentative del repertorio degli Abba: incisa nel 1975 con l'album Arrival e...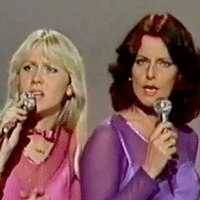 Take a Chance on Me
Take a Chance on Me è un brano scritto e inciso dagli Abba, contenuto nell'album The Album pubblicato nel 1977. Quinto ...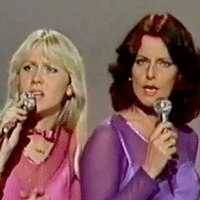 Gimme Gimme Gimme
Gimme Gimme Gimme (A Man After Midnight) è un singolo degli Abba, scritto da Andersson e Ulvaeus (i due uomini del grup...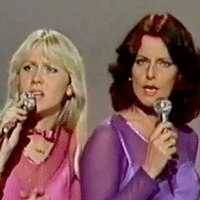 S.O.S.
S.O.S. è un brano composto e inciso dai mitici Abba, contenuto nell'album eponimo pubblicato nel 1975. Terzo lavoro in ...
L'autore del post
Commenti a questo articolo
GIULIO

grazie per l'apprezzato lavoro. giulio

17 Febbraio 2020 alle 22:41
Lascia un commento