It's Only Love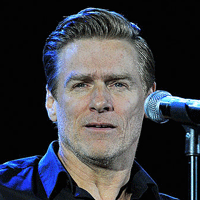 Bryan Adams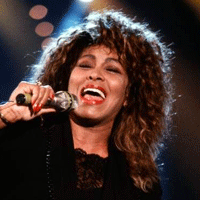 Tina Turner
It's Only Love: Chords
Chitarrista, dita incriccate?

Scopri il metodo per sbloccare le tue dita

Intro (x2)
 
|  REm  DOadd9   LA4  SIbadd9
E|-0----3--------0----1-----------------
B|-3----3--------3----1-----------------
G|-2----0--------2----3-----------------
D|-0----2--------2----3---------3--0--x-
A|------3--------0----1----3h5--------x-
E|--------------------------------------

 |  FA
E|--1----1--x--1--1----1----1--x--1--1--
B|--1----1--x--1--1----1----1--x--1--1--
G|--2----2--x--2--2----2----2--x--2--2--
D|--3----3--x--3--3----3----3--x--3--3--
A|--3----3--x--3--3----3----3--x--3--3--
E|--1----1--x--1--1----1----1--x--1--1--

REm DO   LAm SIb   FA

REm DO   LAm SIb   FA
      
         REm         DO 
When the feeling has ended
            LAm          SIb             FA
There ain't no use pretending, don't you worry

It's only love
          REm             DOadd9
When your world has been shattered
      LAm             SIb            FA
Ain't nothing else matters, it ain't over

It's only love, and that's all yeah

REm DO  LAm SIb  FA

          REm            DO
When your heart has been broken
      LAm             SIb              FA
Harsh words have been spoken, it ain't easy

But it's only love
            REm              DO
And if your life ain't worth living
           LAm       SIb      FA
And you're ready to give in

It's only love

REm DO  LAm SIb  FA

REm DO  LAm SIb  FA

DO                        REm
 You can live without the aggravation
SIb                    SOLm7
 You got to run with it, you got to run with it
DO                        REm
 You keep looking back in desperation
SIb               SIb/DO
Over and over and over again

REm  DOadd9   LA4  SIbadd9   FA

REm DO  LAm SIb   FA

REm DO  LAm SIb   FA

                    REm      DO
When your world is shattered
                 LAm    SIb        FA
And nothing else matters, it ain't over

It's only love
        REm               DO   
If your life ain't worth living
           LAm       SIb            FA
And you're ready to give in, just remember

It's only love, yeah that's all

REm DO  LAm SIb   FA

REm DO  LAm SIb   FA

REm DO  LAm SIb   FA

REm DO  LAm SIb            FA
          ...Yeah it ain't easy baby

It's only love and that's all

 |  FA
E|------------------------
B|--10----10--x--10--10/--
G|--10----10--x--10--10/--
D|--10----10--x--10--10/--
A|--8-----8---x--8---8-/--
E|------------------------




Chitarrista, dita incriccate?

Scopri il metodo per sbloccare le tue dita
Credits
Autori: ADAMS GREGORY, VALLANCE JAMES DOUGLAS
Copyright: © ADAMS COMMUNICATIONS INC, TESTATYME MUSIC, UNIVERSAL MUSIC WORKS, UNIVERSAL MUSIC PUBLISHING RICORDI S.R.L.
Generato su Accordi e Spartiti - www.accordiespartiti.it
Tutto il contenuto si intende esclusivamente a uso didattico, di studio e di ricerca. Esso non è tratto da alcuna pubblicazione, ma è frutto esclusivamente di libere interpretazioni personali.
L'utilizzazione di tali materiali è consentita unicamente a fini didattici e ne è vietata qualsiasi utilizzazione a scopi commerciali quali, a titolo esemplificativo, la pubblicazione a mezzo stampa oppure online oppure mediante pubblica rappresentazione.

 
It's Only Love: Video
It's Only Love è un duetto rock di Bryan Adams che vede la partecipazione di Tina Turner. Figura nei rispettivi album Reckless e Tina Live In Europe nonchè nei vai Greatest Hits di entrambi gli artisti (Anthology di Adams e All The Best della Turner). Nel 1985, anno in cui il singolo venne lanciato, riscosse un buon successo in Europa e Nord-America.
Articoli correlati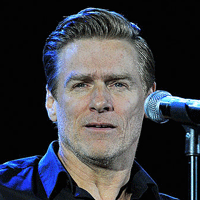 Bryan Adams: Vedi tutte le canzoni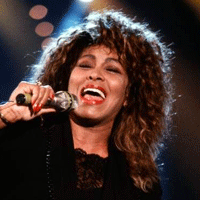 Tina Turner: Vedi tutte le canzoni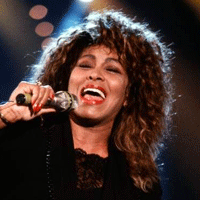 Proud Mary
Proud Mary è un brano celeberrimo interpretato dalla mitica Tina Turner, contenuto nell'album Workin' Together pubblica...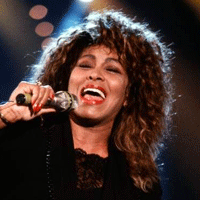 What's Love Got to Do with It
What's Love Got to Do with It è un brano interpretato da Anna Mae Bullock, passata alla storia come la grande Tina Tu...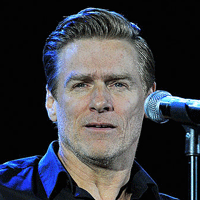 Everything I Do, I Do It for You
Everything I Do, I Do It for You è un brano scritto e interpretato da Bryan Adams, contenuto nell'album Waking Up the N...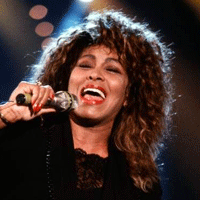 The Best
The Best (conosciuta anche come Simply The Best) è un singolo rilasciato nel 1988 dalla cantante gallese Bonnie Tyler m...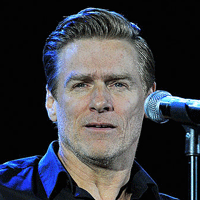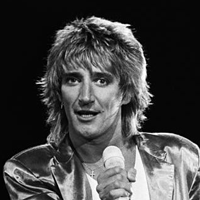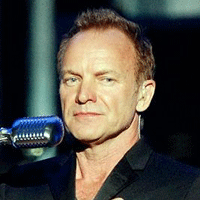 All for Love
All for Love è un brano interpretato da Rod Stewart, Bryan Adams e Sting, pubblicato come singolo nel 1993. Canzone scr...
L'autore del post
Lascia un commento