Crying at the Discoteque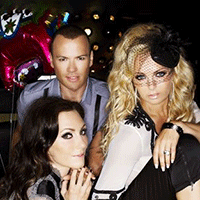 Alcazar
Crying at the Discoteque: Chords
Ti piacerebbe imparare a improvvisare gli assoli? Scopri la sfida in 5 giorni

Intro:
MIm7/4

LAm7      FA/LA  LAm  SOL/LA      MIm7

LAm7      FA/LA  LAm  SOL/LA      MIm7

LAm7             FA/LA     LAm   SOL/LA     
 Downtown's been caught by the hysteria
MIm7              LAm
People scream and shout
      FA/LA    LAm    SOL/LA      MIm7
A generation's on the move
LAm7        FA/LA        LAm SOL/LA     
 When disco spreads like a bacteria
      MIm7            LAm7
Those lonely days are out
             FA/LA  LAm    SOL/LA      MIm7
Welcome the passion of the groove
           LAm7
The golden years
            FA/LA
The silver tears
    LAm    SOL/LA            MIm7
You wore a tie like Richard Gere
              LAm7
I want to get down
             FA/LA
You spin me around
  LAm          SOL/LA
I stand on the borderline

MIm7          LAm7       FA/LA  LAm  SOL/LA       
Crying at the discoteque
MIm7          LAm7       FA/LA  LAm  SOL/LA    MIm7
Crying at the discoteque

LAm
 I saw you crying
FA/LA                    DO   SOL  LAm
 I saw you crying at the discoteque
                 REm7
I saw you crying
                        DO   SOL   LAm7
I saw you crying at the discoteque
              FA/LA    LAm      SOL/LA
Tonight's the night at the danceteria
    MIm7           LAm7
The joining of the tribe
              FA/LA    LAm      SOL/LA    MIm7
The speakers blasting clear and loud
LAm7         FA/LA     LAm   SOL/LA    
 The way you dance is our criteria
    MIm7         LAm7
The DJ takes you high
              FA/LA  LAm     SOL/LA      MIm7
Let tears of joy baptize the crowd
           LAm7
The golden years
            FA/LA
The silver tears
    LAm    SOL/LA            MIm7
You wore a tie like Richard Gere
              LAm
I want to get down
             FA/LA
You spin me around
  LAm          SOL/LA
I stand on the borderline

MIm7          LAm7       FA/LA  LAm  SOL/LA       
Crying at the discoteque
MIm7          LAm7       FA/LA  LAm  SOL/LA    MIm7
Crying at the discoteque

LAm7
 I saw you crying
REm7                     DO   SOL  LAm
 I saw you crying at the discoteque
            
I saw you crying
REm7                     DO   SOL
 I saw you crying at the discoteque

LAm                 FA/LA  LAm  SOL/LA   
 The passion of the groove
                  MIm    LAm
Generation on the move
                     FA/LA  LAm  SOL/LA
Joining of the disco tribe
                       MIm7
Let the music take you high
            LAm7
The golden years
            FA/LA
The silver tears
    LAm    SOL/LA            MIm7
You wore a tie like Richard Gere
              LAm7
I want to get down
              FA/LA
You spin me around
  LAm          SOL/LA
I stand on the borderline

MIm7          LAm7       FA/LA  LAm  SOL/LA       
Crying at the discoteque
MIm7          LAm7       FA/LA  LAm  SOL/LA   
Crying at the discoteque
MIm7          LAm7       FA/LA  LAm  SOL/LA       
Crying at the discoteque
MIm7          LAm7       FA/LA  LAm  SOL/LA    
Crying at the discoteque
MIm7          LAm7       FA/LA  LAm  SOL/LA       
Crying at the discoteque
MIm7          LAm7       FA/LA  LAm  SOL/LA    
Crying at the discoteque
MIm7          LAm7       FA/LA  LAm  SOL/LA    MIm7
Crying at the discoteque




Ti piacerebbe imparare a improvvisare gli assoli? Scopri la sfida in 5 giorni
Credits
Autori: BAARD MAGNUS, EDWARDS BERNARD, GOULOS MICHAEL DIMITRIOS, HANSSON ANDERS ERIK, RODGERS NILE, WOLLBECK ANDERS WILHELM
Copyright: © SONY MUSIC PUBLISHING, UNIVERSAL MUSIC PUBLISHING, WARNER CHAPPELL MUSIC
Generato su Accordi e Spartiti - www.accordiespartiti.it
Tutto il contenuto si intende esclusivamente a uso didattico, di studio e di ricerca. Esso non è tratto da alcuna pubblicazione, ma è frutto esclusivamente di libere interpretazioni personali.
L'utilizzazione di tali materiali è consentita unicamente a fini didattici e ne è vietata qualsiasi utilizzazione a scopi commerciali quali, a titolo esemplificativo, la pubblicazione a mezzo stampa oppure online oppure mediante pubblica rappresentazione.

 
Crying at the Discoteque: Video
Crying at the Discoteque è un brano inciso dagli Alcazar, contenuto nell'album Casino pubblicato nel 2000. Disco d'esordio per la pop-band svedese, viene realizzato per i soli Paesi scandinavi non riscuotendo il successo sperato vista l'acclamazione europea per i singoli che erano stati estratti in anteprima. La canzone è proprio uno di questi singoli, di lì a poco destinata a diventare una pietra miliare della musica dance; una vera hit mondiale, che utilizza il sample di Spacer, pezzo inciso dalla cantante francese Sheila nel 1979.
Articoli correlati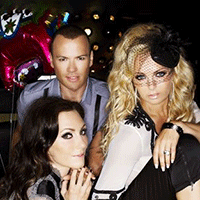 Alcazar: Vedi tutte le canzoni
L'autore del post
Lascia un commento