St. Louis Blues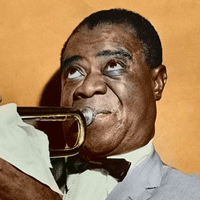 Louis Armstrong
St. Louis Blues: Chords
Chitarrista, dita incriccate?

Scopri il metodo per sbloccare le tue dita

Intro:
SOLm    DOm7    RE7    

SOLm  MIb7/4+  RE7



SOL7          DO7                 SOL   SOL7               
I hate to see that evening sun go down
DO6           DO7                 SOL
I hate to see that evening sun go down
 RE7             RE7/5+              SOL                             
'Cause my lovin' baby done left this town
SOL7               DO7           SOL    SOL7
If I feel tomorrow like I feel today
DO6                       DO7    SOL
If I feel tomorrow like I feel today
    RE7                   RE7/5+        SOL
I'm gonna pack my trunk and make my getaway



                   SOLm   DOm7
Oh, that St. Louis woman 
                 RE7
with her diamond rings
                                     SOLm
She pulls my man around by her apron strings
                            
And if it wasn't for powder 
              DO#dim RE7
and her store-bought hair
                                   MIb7 RE7
Oh, that man of mine wouldn't go nowhere...



                SOL
I got those St. Louis blues, 

just as blue as I can be
       DO6
Oh, my man's got a heart 
                        SOL
like a rock cast in the sea
   SOL/RE                    RE7          SOL
Or else he wouldn't have gone so far from me

I love my man like a schoolboy loves his pie
       DO6                                   SOL
Like a Kentucky colonel loves his rocker and rye
     SOL/RE           RE7        SOL      
I'll love my man until the day I die, Lord, Lord
          SOL
I got the St. Louis blues, 

just as blue as I can be, Lord, Lord
     DO6 
That man's got a heart 
                        SOL
like a rock cast in the sea
   SOL/RE                    RE7          SOL
Or else he wouldn't have gone so far from me

I got those St. Louis blues

I got the blues, I got the blues, I got the blues
   DO6
My man's got a heart 
                        SOL
like a rock cast in the sea
   SOL/RE    
Or else he wouldn't have gone 
RE7          SOL       
 so far from me, Lord, Lord 




Chitarrista, dita incriccate?

Scopri il metodo per sbloccare le tue dita
Credits
Autore: HANDY WILLIAM C
Copyright: © EMI MUSIC PUBLISHING
Generato su Accordi e Spartiti - www.accordiespartiti.it
Tutto il contenuto si intende esclusivamente a uso didattico, di studio e di ricerca. Esso non è tratto da alcuna pubblicazione, ma è frutto esclusivamente di libere interpretazioni personali.
L'utilizzazione di tali materiali è consentita unicamente a fini didattici e ne è vietata qualsiasi utilizzazione a scopi commerciali quali, a titolo esemplificativo, la pubblicazione a mezzo stampa oppure online oppure mediante pubblica rappresentazione.

 
St. Louis Blues: Video
St. Louis Blues è un brano tra i grandi classici del repertorio blues e jazz, interpretato da grandi artisti internazionali come Louis Armstrong, che la incide nel 1925 insieme alla cantante del Tennessee Bessie Smith. In realtà, il grande jazzista di New Orleans in questa versione suona la cornetta e lascia tutta la parte vocale alla Smith; musica e parole nascono nel 1914 dalla penna di William Christopher Handy e viene messa in scena la disperazione di una donna nei confronti del marito assai avido di amore. Lo spartito è relativo alla seconda versione, quella del 1929 insieme alla sua big band.
Articoli correlati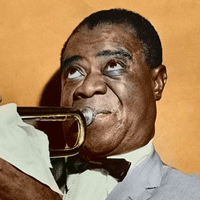 Louis Armstrong: Vedi tutte le canzoni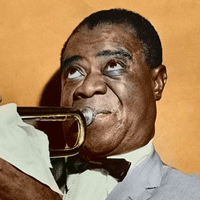 When the Saints Go Marching In
When the Saints Go Marching In è un brano celebre tratto dal repertorio gospel spiritual statunitense, tra le cui tante...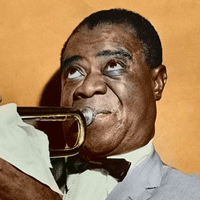 When You're Smiling
When You're Smiling è un brano celebre reinterpretato magistralmente da Louis Armstrong, la cui versione fu pubblicata ...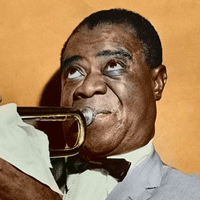 Moon River
Moon River è un brano celeberrimo reinterpretato, tra le tante cover, dal grande Louis Armstrong. Canzone scritta nel 1...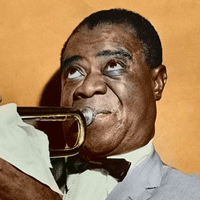 What A Wonderful World
What A Wonderful World è un famosissimo brano scritto nel 1968 dal produttore Bob Thiele e dal compositore George David...
L'autore del post
Lascia un commento