Yellow Submarine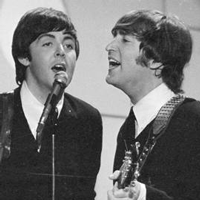 The Beatles
Yellow Submarine: Chords
Chitarrista, dita incriccate?

Scopri il metodo per sbloccare le tue dita

       RE         DO    SOL
In the town where I was born
MIm     LAm     DO        RE7
Lived a man who sailed to sea
SOL    RE      DO     SOL
And he told us of his life
MIm    LAm     DO     RE7
In the land of submarines
SOL   RE        DO     SOL
So we sailed up to the sun
MIm     LAm       DO     RE7
Till we found the sea of green
SOL    RE      DO        SOL
And we lived beneath the waves
MIm    LAm    DO   RE7
In our yellow submarine

SOL              RE
We all live in a yellow submarine
                  SOL
Yellow submarine, yellow submarine
                 RE
We all live in a yellow submarine
                  SOL
Yellow submarine, yellow submarine

        RE          DO     SOL
And our friends are all on board
MIm  LAm          DO        RE7
Many more of them live next door
SOL     RE    DO       SOL    RE7  
And the band begins to play ...

SOL              RE
We all live in a yellow submarine
                  SOL
Yellow submarine, yellow submarine
                 RE
We all live in a yellow submarine
                  SOL
Yellow submarine, yellow submarine

RE  DO SOL  MIm LAm  DO RE7

SOL RE  DO SOL  MIm LAm  DO RE7

SOL   RE     DO      SOL    
As we live a life of ease
MIm LAm            DO     RE7
Everyone of us has all we need
SOL    RE       DO     SOL    
Sky of blue and sea of green
MIm    LAm    DO   RE7
In our yellow submarine

SOL              RE
We all live in a yellow submarine
                  SOL
Yellow submarine, yellow submarine
                 RE
We all live in a yellow submarine
                  SOL
Yellow submarine, yellow submarine
SOL              RE
We all live in a yellow submarine
                  SOL
Yellow submarine, yellow submarine
                 RE
We all live in a yellow submarine
                  SOL
Yellow submarine, yellow submarine




Chitarrista, dita incriccate?

Scopri il metodo per sbloccare le tue dita
Credits
Autori: JOHN LENNON, PAUL MCCARTNEY
Copyright: © MACLEN MUSIC LTD, NORTHERN SONGS LTD, SM PUBLISHING (ITALY) S.R.L.
Generato su Accordi e Spartiti - www.accordiespartiti.it
Tutto il contenuto si intende esclusivamente a uso didattico, di studio e di ricerca. Esso non è tratto da alcuna pubblicazione, ma è frutto esclusivamente di libere interpretazioni personali.
L'utilizzazione di tali materiali è consentita unicamente a fini didattici e ne è vietata qualsiasi utilizzazione a scopi commerciali quali, a titolo esemplificativo, la pubblicazione a mezzo stampa oppure online oppure mediante pubblica rappresentazione.

 
Yellow Submarine: Video
Yellow Submarine è un brano inciso dai mitici scarafaggi di Liverpool, ovvero The Beatles, contenuto nell'album Revolver pubblicato nel 1966. Settimo lavoro in studio per la band inglese, riscuote grandissimo successo venedo considerato uno dei loro capolavori assoluti. La celebre canzone è scritta da Paul McCartney e sarà la colonna sonora, nonchè il titolo, del loro film d'animazione uscito nel 1968.
Articoli correlati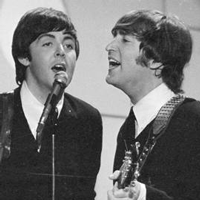 The Beatles: Vedi tutte le canzoni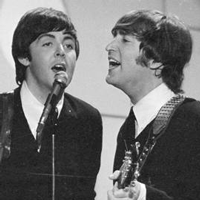 Yesterday
Yesterday, sebbene creditata ufficialmente al duo Lennon/McCartney, fu composta solo da Paul ed incisa dai Beatles nel 1...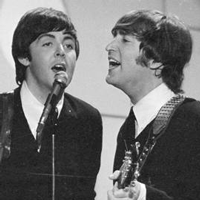 Don't Let Me Down
Don't Let Me Down è un brano inciso dai mitici scarafaggi di Liverpool, ovvero The Beatles, pubblicata come singolo nel...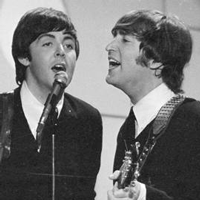 Hey Jude
Hey Jude risale al 1968, anno in cui fu pubblicata dapprima nell'album The Beatles (conosciuto anche come White Album) e...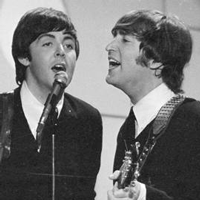 Help
Help! è stata scritta da John Lennon con l'aiuto di Paul McCartney nel 1965. Uscito il singolo pochi mesi dopo (estratt...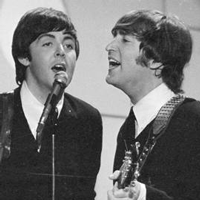 Come Together
Come Together è una canzone scritta da John Lennon ed incisa dai Beatles nel 1969 con l'album Abbey Road. Inizialmente ...
L'autore del post
Commenti a questo articolo
gio

Meraviglioso il tuo video☺

31 Gennaio 2015 alle 14:28

Emma

Bellissima la canzone.Questo testo mi è servito molto.Grazie!

26 Febbraio 2013 alle 12:42
Lascia un commento