I Believe in A Thing Called Love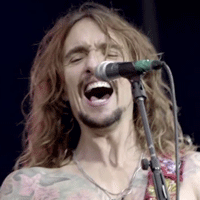 The Darkness
I Believe in A Thing Called Love: Chords
Chitarrista, dita incriccate?

Scopri il metodo per sbloccare le tue dita




Intro:

 |FA#5 LA5 SI5    LA5 MI5 SI5 LA5
e|--------------------------------------------|
B|--------------------------------------------|
G|-----2-2-4-4--4-4-2------4-4-2-2------------|
D|-4---2-2-4-4--4-4-2--2---4-4-2-2------------|
A|-4---0-0-2-2--2-2-0--2---2-2-0-0----0-2-4---|
E|-2----------------0---------------4-------0-|
(x2)

FA#m         LA        SI
 Can't explain all the feelings
                      MI  SI LA
that you're making me feel
FA#m               LA
 My heart's in over drive
    SI                         MI   SI LA
and you're behind the steering wheel
MI FA#m        MI FA#m       MI 
    Touching you,  touching me,  
FA#m      LA               LA#m7/5-  SI
 touching you cause you're touching me

MI              LA
 I believe in a thing called love
FA#m                SI
 just listen to the rhythm of my heart
MI                       LA           FA#m           
 There's a chance we can make it now
                         SI
We'll be lookin till the sun goes down
MI              LA           FA#m7  SI
 I believe in a thing called love
DO#m     REadd9
Ooooooh (huh!)

FA#m  LA SI   MI  SI  LA

FA#m                    SI
 I wanna kiss you every minute
                MI  SI LA
every hour everyday
FA#m                      SI
 You got me in a spin but everything
     MI  SI  LA
is a ok
MI FA#m        MI FA#m       MI 
    Touching you,  touching me,  
FA#m      LA               LA#m7/5-  SI
 touching you cause you're touching me

MI              LA
 I believe in a thing called love
FA#m                SI
 just listen to the rhythm of my heart
MI                       LA           FA#m           
 There's a chance we can make it now
                         SI
We'll be lookin till the sun goes down
MI              LA           FA#m7  SI
 I believe in a thing called love
DO#m     REadd9
Ooooooh (huh!)

FA#m  LA SI   MI  SI  LA

FA#m  LA SI   MI  SI  LA

FA#m  LA SI   MI  SI  LA

FA#m  LA SI   MI  SI  LA

MI FA#m        MI FA#m       MI 
    Touching you,  touching me,  
FA#m      LA               LA#m7/5-  SI
 touching you cause you're touching me

MI              LA
 I believe in a thing called love
FA#m                SI
 just listen to the rhythm of my heart
MI                       LA           FA#m           
 There's a chance we can make it now
                         SI
We'll be lookin till the sun goes down
MI              LA           FA#m7  SI
 I believe in a thing called love
DO#m     REadd9
Ooooooh (huh!)

MI  LA  FA#m  SI    MI  LA  FA#m  SI

MI  LA  FA#m  SI    MI  LA  FA#m  SI

MI  LA  FA#m  SI    MI  LA  FA#m  SI

MI




Chitarrista, dita incriccate?

Scopri il metodo per sbloccare le tue dita
Credits
Autori: GRAHAM EDWIN JAMES, HAWKINS DANIEL FRANCIS, HAWKINS JUSTIN DAVID, POULLAIN PATTERSON FRANCIS GILLES
Copyright: © PLAEM PLAEM GMBH, UNIVERSAL MUSIC PUBLISHING RICORDI S.R.L, KOBALT MUSIC PUBLISHING ITALIA LTD
Generato su Accordi e Spartiti - www.accordiespartiti.it
Tutto il contenuto si intende esclusivamente a uso didattico, di studio e di ricerca. Esso non è tratto da alcuna pubblicazione, ma è frutto esclusivamente di libere interpretazioni personali. L'utilizzazione di tali materiali è consentita unicamente a fini didattici e ne è vietata qualsiasi utilizzazione a scopi commerciali quali, a titolo esemplificativo, la pubblicazione a mezzo stampa oppure online oppure mediante pubblica rappresentazione.

 
I Believe in A Thing Called Love: Video
I Believe In A Thing Called Love è una delle canzoni di spicco (sebbene ce ne siano molte) di Permission To Land, l'album di debutto dei Darkness pubblicato nel 2003. È considerato dalla critica come uno dei migliori brani hard rock degli ultimi anni, se non anche una delle migliori e interessanti tracce di chitarra di sempre, incontrando anche i favori del pubblico che spinse il singolo fino al secondo posto della classifica britannica. I Believe In A Thing Called Love è stata usata in alcuni videogiochi quali Karaoke Revolution Volume 2 e Guitar Hero On Tour: Decades, ma anche come colonna sonora del film Che Pasticcio, Bridget Jones.
Articoli correlati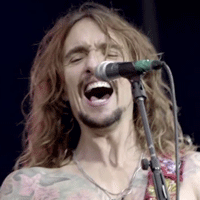 The Darkness: Vedi tutte le canzoni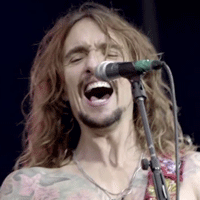 One Way Ticket
One Way Ticket è un brano scritto e inciso dai The Darkness, contenuto nell'album One Way Ticket to Hell... and Back pu...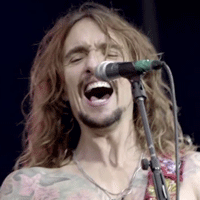 Friday Night
Friday Night è l'ottava traccia di Permission To Land (2003), primo dei due album dei Darkness prima del loro scioglime...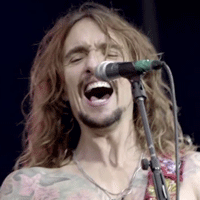 Love Is Only A Feeling
Love Is Only A Feeling è la quinta traccia dell'album-record Permission To Land, inciso dai Darkness e uscito nel 2003....
L'autore del post
Commenti a questo articolo
Darkness Friday Night Tab Chords Accordi Testo | Accordi e Spartiti

[…] del loro scioglimento. Non è stato rilasciato come singolo, al contrario di altri brani quali I Believe In A Thing Called Love e Love Is Only A Feeling ma è da sempre uno dei bran preferiti dai […]

19 Agosto 2009 alle 14:43
Lascia un commento