Wheels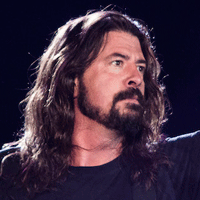 Foo Fighters
Wheels: Chords
Chitarrista, dita incriccate?

Scopri il metodo per sbloccare le tue dita




Intro:
RE  LA  FA#m  MI

RE  LA  FA#m  MI

RE                  LA     FA#m  MI
I know what you're thinkin'
RE             LA    FA#m  MI   
We were goin' down
RE              LA    FA#m  MI
I can feel the sinkin'
RE                LA    FA#m  MI
But then I came around
    RE            LA           FA#m  MI
And everyone I've loved before
RE                 LA    FA#m  MI
Flashed before my eyes
    RE               LA      FA#m  MI
And nothin' mattered anymore
  RE               LA   FA#m  MI
I looked into the sky

     RE                    LA 
Well we all want something better than
FA#m                  MI
We wish for something new
     RE                    LA 
Well we all want something beautiful
FA#m               MI
Wish for something true
     RE             LA 
Been lookin' for a reason and
FA#m          MI
Something to lose
         RE           LA    FA#m  MI
When the wheels come down
         RE            LA    FA#m  MI
When the wheels touch ground
        RE                  LA
And you feel like it's all over
         FA#m              MI
There's another round for you
         RE           LA    FA#m  MI
When the wheels come down 

RE  LA    FA#m  MI

RE                LA     FA#m  MI
Now your head is spinnin'
RE                  LA    FA#m  MI
Broken hearts will mend
RE            LA      FA#m  MI
This is our beginning
RE           LA   FA#m  MI
Comin to an end
          
     RE                    LA 
Well we all want something better than
FA#m                  MI
We wish for something new
     RE                    LA 
Well we all want something beautiful
FA#m               MI
Wish for something true
     RE             LA 
Been lookin' for a reason and
FA#m          MI
Something to lose
         RE           LA    FA#m  MI
When the wheels come down
         RE            LA    FA#m  MI
When the wheels touch ground
        RE                  LA
And you feel like it's all over
         FA#m              MI
There's another round for you
         RE           LA    FA#m  MI
When the wheels come down 

RE  LA    FA#m  MI

RE  LA    FA#m  MI

RE  LA  FA#m  MI  RE  LA  FA#m  MI

RE  LA  FA#m  MI  RE  LA  FA#m  MI

         RE           LA    FA#m  MI
When the wheels come down
         RE            LA    FA#m  MI
When the wheels touch ground
        RE                  LA
And you feel like it's all over
         FA#m              MI
There's another round for you
         RE           LA    FA#m  MI
When the wheels come down 
         RE           LA    FA#m  MI
When the wheels come down
         RE            LA    FA#m  MI
When the wheels touch ground
        RE                  LA
And you feel like it's all over
         FA#m              MI
There's another round for you
         RE           LA    FA#m  MI
When the wheels come down

RE  LA     FA#m  MI 




Chitarrista, dita incriccate?

Scopri il metodo per sbloccare le tue dita
Credits
Autori: GROHL DAVID ERIC, HAWKINS TAYLOR, MENDEL NATE, SHIFLETT CHRISTOPHER A.
Copyright: © I LOVE THE PUNK ROCK MUSIC, MJ TWELVE MUSIC, LIVING UNDER A ROCK MUSIC, BUG MUSIC INC, BMG RIGHTS MANAGEMENT (ITALY) S.R.L., KOBALT MUSIC PUBLISHING ITALIA LTD
Generato su Accordi e Spartiti - www.accordiespartiti.it
Tutto il contenuto si intende esclusivamente a uso didattico, di studio e di ricerca. Esso non è tratto da alcuna pubblicazione, ma è frutto esclusivamente di libere interpretazioni personali. L'utilizzazione di tali materiali è consentita unicamente a fini didattici e ne è vietata qualsiasi utilizzazione a scopi commerciali quali, a titolo esemplificativo, la pubblicazione a mezzo stampa oppure online oppure mediante pubblica rappresentazione.

 
Wheels: Video
Wheels è un singolo dei Foo Fighters pubblicato nel 2009 in occasione del loro Greatest Hits. Il brano in realtà era stato composto due anni prima, così come "Word Forward" ovvero l'altro inedito presente nella raccolta, senza però essere incluso in Echoes, Silence, Patience & Grace (2007). Le incisioni originali sono state cestinate e ri-registrate in seguito sotto la produzione di Butch Vig (ex batterista dei Garbage e oggi produttore musicale di successo). Tale collaborazione, che in verità era iniziata col solo Dave Grohl ai tempi di Nevermind coi Nirvana, è poi proseguita anche con l'album del 2011 Wasting Light. La presentazione live di Wheel è avvenuta nientemeno che alla Casa Bianca, in occasione della Festa dell'Indipendenza e davanti ad un pubblico di soli militari per rendere omaggio al loro servizio.
Articoli correlati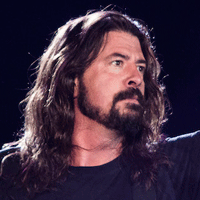 Foo Fighters: Vedi tutte le canzoni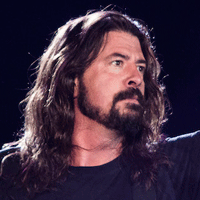 Walk
Walk è il secondo singolo rilasciato dal settimo album dei Foo Fighters Wasting Light (2011). È stato uno dei maggiori...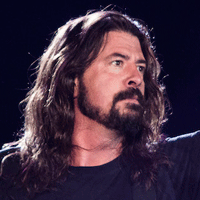 Learn to Fly
Learn to Fly è un brano scritto e inciso dai Foo Fighters, contenuto nell'album There Is Nothing Left to Lose pubblicat...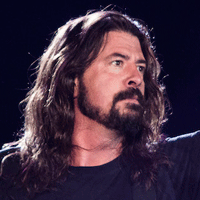 The Sky Is a Neighborhood
The Sky Is a Neighborhood è un brano scritto e inciso dai Foo Fighters, contenuto nell'album Concrete and Gold pubblica...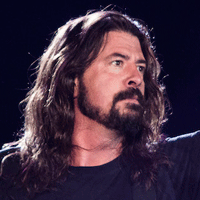 All My Life
All My Life è un brano scritto e inciso dai Foo Fighters, contenuto nell'album One by One pubblicato nel 2002. Quarto l...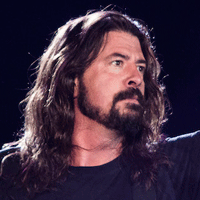 The Pretender
The Pretender è una delle canzoni di maggior successo dei Foo Fighters, incisa nel 2007 col loro sesto album studio Ech...
L'autore del post
Lascia un commento