These Days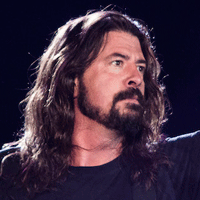 Foo Fighters
These Days: Chords
Corsi di Chitarra Gratis: Questo è il migliore

Intro:
LA  RE  LA  RE

LA           RE          LA         RE
One of these days the ground will drop 
     LA     RE         LA   RE
out from beneath your feet
LA            RE          LA        RE
One of these days your heart will stop 
     LA        RE    LA  RE
and play its final beat

LA  RE  LA  RE

LA           RE         LA          RE
One of these days the clocks will stop 
     LA         RE     LA    RE
and time won't mean a thing
LA            RE           LA        RE
One of these days their bombs will drop 
      LA     RE    LA   RE
and silence everything
DO         SOL      RE
  But it's alright
          LA       DO
Yeah it's alright
            SOL      
I said it's alright

         LA      
Easy for you to say
                             MIm7
Your heart has never been broken
                          DO
Your pride has never been stolen
            RE
Not yet not yet
         LA
One of these days
                          MIm7
I bet your heart'll be broken
                       DO
I bet your pride'll be stolen
         RE
I bet I bet I bet I bet
       LA         LA4
One of these days
       LA         LA4
One of these days

LA             RE       LA        RE
One of these days your eyes will close 
     RE             LA   RE
and pain will disappear
LA            RE        LA     RE
One of these days you will forget 
    LA       RE       LA   RE
to hope and learn to fear
DO         SOL      RE
  But it's alright
          LA       DO
Yeah it's alright
            SOL
I said it's alright

         LA      
Easy for you to say
                             MIm7
Your heart has never been broken
                          DO
Your pride has never been stolen
            RE
Not yet not yet
         LA
One of these days
                          MIm7
I bet your heart'll be broken
                       DO
I bet your pride'll be stolen
         RE
I bet I bet I bet I bet
       LA         LA4
One of these days
       LA         LA4
One of these days

DO        SOL      RE
 But it's alright
          LA       DO
Yeah it's alright
            SOL     RE
I said it's alright
         LA        DO
Yes it's alright
               SOL      RE
Don't say it's alright
               LA       DO
Don't say it's alright
               SOL
Don't say it's alright

LA  RE  LA  RE

LA            RE         LA        RE
One of these days your heart will stop 
     LA       RE    LA   RE
and play its final beat
DO        SOL      RE
 But it's alright...

         LA      
Easy for you to say
                             MIm7
Your heart has never been broken
                          DO
Your pride has never been stolen
            RE
Not yet not yet
         LA
One of these days
                          MIm7
I bet your heart'll be broken
                       DO
I bet your pride'll be stolen
         RE
I bet I bet I bet I bet
       LA         LA4
One of these days
       LA         LA4
One of these days
       LA         LA4
One of these days

LA  RE/LA 




Corsi di Chitarra Gratis: Questo è il migliore
Credits
Autori: GROHL DAVID ERIC, HAWKINS TAYLOR, MENDEL NATE, SHIFLETT CHRISTOPHER A, SMEAR PAT
Copyright: © FLYING EARFORM MUSIC, I LOVE THE PUNK ROCK MUSIC, LIVING UNDER A ROCK MUSIC, MJ TWELVE MUSIC, RUTHENSMEAR MUSIC, SONGS OF UNIVERSAL INC, BUG MUSIC INC, UNIVERSAL MUSIC CORPORATION, KOBALT MUSIC PUBLISHING ITALIA LTD
Generato su Accordi e Spartiti - www.accordiespartiti.it
Tutto il contenuto si intende esclusivamente a uso didattico, di studio e di ricerca. Esso non è tratto da alcuna pubblicazione, ma è frutto esclusivamente di libere interpretazioni personali.
L'utilizzazione di tali materiali è consentita unicamente a fini didattici e ne è vietata qualsiasi utilizzazione a scopi commerciali quali, a titolo esemplificativo, la pubblicazione a mezzo stampa oppure online oppure mediante pubblica rappresentazione.

 
These Days: Video
These Days è un brano composto e inciso dai Foo Fighters, contenuto nell'album Wasting Light pubblicato nel 2011. Settimo lavoro in studio per la band di Seattle, riscuote ottimo successo specialmente in patria dove si aggiudica oltre un milione di copie vendute. La canzone è scritta dal frontman del gruppo Dave Grohl ed è il quinto singolo estratto dal disco. Una ballata rock elegante ed aggressiva al tempo stesso... ottimo l'arrangiamento per chitarra elettrica. Attenzione alle strofe: c'è sempre il pedale di LA.
Articoli correlati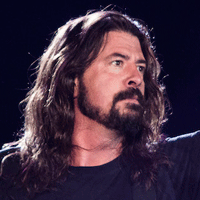 Foo Fighters: Vedi tutte le canzoni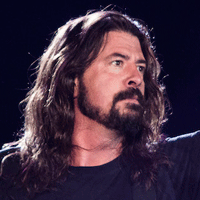 Wheels
Wheels è un singolo dei Foo Fighters pubblicato nel 2009 in occasione del loro Greatest Hits. Il brano in realtà era s...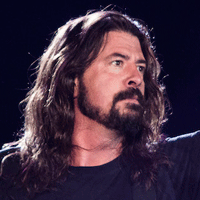 Times Like These
Times Like These è un brano composto e inciso dai Foo Fighters, contenuto nell'album One by One pubblicato nel 2002. Qu...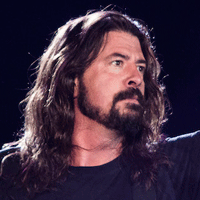 Everlong
Everlong è un singolo del 1997 dei Foo Fighters, secondo estratto dal loro secondo album The Colour And The Shape nonch...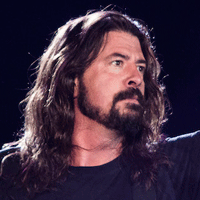 Best Of You
Best Of You è, in termini di classifica, il singolo di maggior successo dei Foo Fighters. Uscito nel 2005, in fase di i...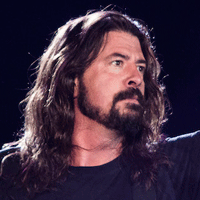 Walk
Walk è il secondo singolo rilasciato dal settimo album dei Foo Fighters Wasting Light (2011). È stato uno dei maggiori...
L'autore del post
Lascia un commento