21 Guns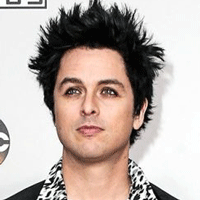 Green Day
21 Guns: Chords
Chitarrista, dita incriccate?

Scopri il metodo per sbloccare le tue dita




REm      SIb               FA       DO
  Do you know what's worth fighting for
REm         SIb       FA    DO
  When it's not worth dying for?
REm       SIb      FA      DO
  Does it take you breath away
        SIb                DO
And you feel yourself suffocating?
REm        SIb         FA      DO
  Does the pain weight out the pride?
REm       SIb        FA       DO
  And you look for a place to hide?
REm        SIb            FA      DO
  Does someone break your heart inside?
          SIb  DO
You're in ruins

FA   DO/MI  REm
One, 21     guns
DO            SIb
Lay down your arms
FA          DO
Give up the fight
FA   DO/MI  REm
One, 21     guns
DO            SIb
Throw up your arms
FA       DO
into the sky
        SIb  FA  DO
You and I

REm           SIb    FA         DO
  When you're at the end of the road
REm       SIb      FA          DO
  And you lost all sense of control
REm        SIb           FA          DO
  And your thoughts have taken their toll
          SIb                            DO
When your mind breaks the spirit of your soul
REm    SIb            FA     DO
  Your faith walks on broken glass
REm       SIb      FA      DO
  And the hangover doesn't pass
REm         SIb  FA       DO
  Nothing's ever built to last
          SIb  DO
You're in ruins

FA   DO/MI  REm
One, 21     guns
DO            SIb
Lay down your arms
FA          DO
Give up the fight
FA   DO/MI  REm
One, 21     guns
DO            SIb
Throw up your arms
FA       DO
into the sky
        SIb  FA  DO
You and I

REm       SIb    FA           DO
  Did you try to live on your own
REm        SIb             FA        LA
  When you burned down the house and home?
REm        SIb      FA           LA
  Did you stand too close to the fire?
       SIb                 DO
Like a liar looking for forgiveness from a stone

Strumentale:
FA  DO/MI  REm  DO  SIb  FA  DO

FA  DO/MI  REm  DO  SIb  FA  DO

SIb  FA  LA

REm  SIb  FA  DO  REm  SIb  FA  DO

REm         SIb     FA           DO
  When it's time to live and let die
REm       SIb        FA     DO
  And you can't get another try
REm         SIb         FA        DO
  Something inside this heart has died
          SIb
You're in ruins

FA   DO/MI  REm
One, 21     guns
DO            SIb
Lay down your arms
FA          DO
Give up the fight
FA   DO/MI  REm
One, 21     guns
DO            SIb
Throw up your arms
FA       DO
into the sky
FA   DO/MI  REm
One, 21     guns
DO            SIb
Lay down your arms
FA          DO
Give up the fight
FA   DO/MI  REm
One, 21     guns
DO            SIb
Throw up your arms
FA       DO
into the sky
        SIb  FA  DO
You and I

Chitarrista, dita incriccate?

Scopri il metodo per sbloccare le tue dita
Credits
Autori: BILLIE JOE ARMSTRONG, BOWIE DAVID, PHILLIPS JOHN EDMUND ANDREW, PRITCHARD MICHAEL RYAN, WRIGHT FRANK EDWIN III
Copyright: © CHRYSALIS-MUSIC-LTD, EMI MUSIC PUBLISHING LTD,GREEN DAZE MUSIC, RZO MUSIC LTD, SCREEN-GEMS-COLUMBIA-MUSIC INC, TINTORETTO MUSIC, WC MUSIC CORP, BMG RIGHTS MANAGEMENT (ITALY) S.R.L., EMI MUSIC PUBLISHING ITALIA SRL, OYEZ! S.R.L., UNIVERSAL MUSIC PUBLISHING RICORDI S.R.L., WARNER MUSIC PUBLISHING ITALY S.R.L.
Generato su Accordi e Spartiti - www.accordiespartiti.it
Tutto il contenuto si intende esclusivamente a uso didattico, di studio e di ricerca. Esso non è tratto da alcuna pubblicazione, ma è frutto esclusivamente di libere interpretazioni personali. L'utilizzazione di tali materiali è consentita unicamente a fini didattici e ne è vietata qualsiasi utilizzazione a scopi commerciali quali, a titolo esemplificativo, la pubblicazione a mezzo stampa oppure online oppure mediante pubblica rappresentazione.

 
21 Guns: Video
21 Guns è una canzone del 2009, secondo singolo estratto dall'album dei Green Day 21st Century Breakdown. Ha riscosso un discreto successo commerciale (quindicesimo in classifica in Italia, 22esimo negli Usa) ed è stato usato come colonna sonora del film Transformers: La Vendetta Del Caduto (2009) ed inserito nel videogioco musicale Rock Band.
Articoli correlati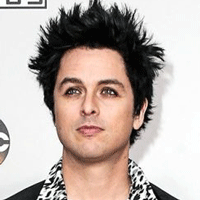 Green Day: Vedi tutte le canzoni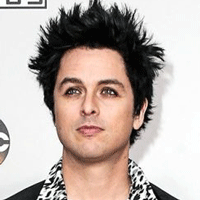 Basket Case
Basket Case è un famoso pezzo inciso dai Green Day nel 1994 col fortunato album Dookie: è una canzone sulla paranoia, ...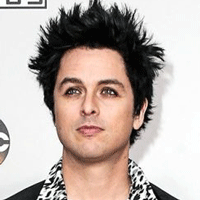 Wake Me Up When September Ends
Brano lento e molto riflessivo, Wake Me Up When September Ends è il quarto singolo estratto da American Idiot, album de...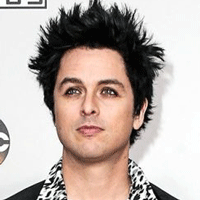 Working Class Hero
John Lennon la interpretò da solo, con la sua voce accompagnata da semplici accordi di chitarra. I Green Day l'hanno ri...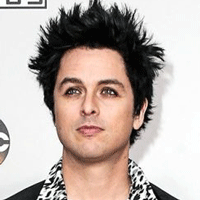 When I Come Around
When I Come Around è un brano inciso dai Green Day, contenuto nell'album Dookie pubblicato nel 1994. Terzo lavoro in st...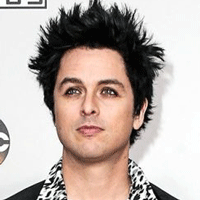 Jesus of Suburbia
Jesus of Suburbia è un brano scritto e inciso dai mitici Green Day, contenuto nell'album American Idiot pubblicato nel ...
L'autore del post
Commenti a questo articolo
GOLFO MISTICO

WOW

29 Luglio 2022 alle 16:16

viki

Io sono una principiante sulla chitarra, ma spero di farcela perchè è favolosa!!!! 😉

7 Aprile 2013 alle 14:26

Nani

bellissima è dire poco… bellisspettacolosa!!

17 Gennaio 2013 alle 15:14

Max

Correggo quello che ha detto federica sugli accordi:
Dm=re minore
A#=la # maggiore
F=fa maggiore
C= do maggiore.
Poi nel coro gli accordi scritti tipo F5 significano che sono di 5ª
Ciao a tutti!!

7 Luglio 2012 alle 14:30

Alberto (Redazione)

@lorenzo: MI!

11 Giugno 2012 alle 02:47

lorenzo

e in italiano E che cos'è?

6 Giugno 2012 alle 18:28

Federica

Allora gli accordi italiani sono:
°Al post di Dm Mim
°Al posto di A# = Do
°Al posto di F = Sol
°Al posto di C = Re

-Allora per tutta la canzone dai 3 pennate e cambi accordi
-Al ritornello dai due pennate stoppi e cambi accordi
SPERO DI ESSERVI STATA UTILE 🙂

29 Aprile 2012 alle 18:06

simone

ma ci sono gli accordi in italiano???
oppure sapete 21 guns arpeggiato??

18 Febbraio 2012 alle 21:26

mauro

si potrebbe avere anche lo spartito per pianoforte????? urgentissimissimissimissimissimissimo!!!!!!!!!!!! grazie 🙂

28 Maggio 2011 alle 19:36

ange

ottimo brano musicale

18 Dicembre 2010 alle 14:47
Lascia un commento