Estranged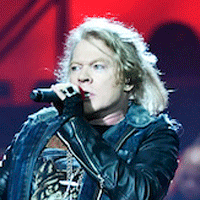 Guns n' Roses
Estranged: Chords
Chitarrista, dita incriccate?

Scopri il metodo per sbloccare le tue dita

            FA#m7
When you're talkin to yourself
             SI
And nobody's home
    FA#m7       
You can fool yourself
                        SI
You came in this world alone (Alone)

FA#m7   SI   FA#m7   SI



LA                       SI
 So nobody ever told you baby
                 FA#    LA
How it was gonna be
                         SI
So what'll happen to you baby
                             FA#
Guess we'll have to wait and see

RE7+  MI6/9

FA#  DO#  SI  RE7+ MI 

FA#  DO#  SI  RE7+ MI

FA#    RE7+ MIadd9

FA#    RE7+ MIadd9  

FA#                       MI6/9
Old at heart but I'm only 28
        RE7+
And I'm much too young
   SIm               FA#
To let love break my heart
                                MI6/9
Young at heart but it's getting much too late
RE7+        SIm            FA#
 To find ourselves so far apart

MI                 
 I don't know how you're s'posed
           FA#       MI
To find me lately
                                 FA#   MI
And what more could you ask from me
                               FA#
How could you say that I never needed you
RE7+
 When you took everything
MI                             FA#  DO#  SI
 Said you took everything from me...

RE7+ MI FA#  DO#  SI   RE7+ MI FA#

RE7+ MI FA#    RE7+ MI 

FA#                           MI6/9    
Young at heart and it gets so hard to wait
     RE7+              SIm             FA#
When no one I know can seem to help me now
                           MI6/9     RE7+
Old at heart but I mustn't hesitate
          SIm             FA#
If I'm to find my own way out



      FA#m7
Still talkin' to myself
             SI
and nobody's home (Alone)

FA#m7   SI   LA



                       SI
So nobody ever told us baby
                 FA#   LA
How it was gonna be
                        SI
So what'll happen to us baby
                             FA#   SI
Guess we'll have to wait and see



SIm  RE  SIm  RE 



SI  RE  SI  RE  SI  RE  LA  

MI  SI  FA#  LA  SI  LA  SI  LA  

MI  FA#/MI  LA6/MI  MI

SI  FA#  MI  MI7

SI  FA#  MI  MI7  SI

                        FA#
When I find out all the reasons
                 MI
Maybe I'll find another way
      SI          FA#
Find another day
                      MI            SI
With all the changing seasons of my life
                  FA#        MI     SI  
Maybe I'll get it right next time
                         FA#
And now that you've been broken down
                  MI
Got your head out of the clouds
                 SI
You're back down on the ground
              FA#
And you don't talk so loud
              MI
And you don't walk so proud
    SI             FA#
Any more, and what for

SI  SOL#m  FA#  MI  MI7

SI  FA#  MI  MI7  SI

                       FA#
Well I jumped into the river
                  MI
Too many times to make it home
             SI                      FA#
I'm out here on my own, and drifting all alone
      MI                   SI
If it doesn't show give it time
                    FA#    MI   SOL#m
To read between the lines
                 FA#              MI     FA# SOL#m        
'Cause I see the storm is getting closer
        FA#               MI    FA# SOL#m
And the waves they get so high
                 FA#         MI          FA# SOL#m
Seems everything we've ever known's here
            FA#            MI  RE#m DO#m
Why must it drift away and die

SI LA  SOL#m FA#   

SI  LA/SI SI  SI4  SI  LA/SI SI

SI  LA  SI  LA  SI  LA  MI

SI  FA#  MI  SI FA# SI  FA#  MI  MI7  SI

                            FA# 
I'll never find anyone to replace you
                   MI
Guess I'll have to make it through, 
     SI            FA#    MI
this time, oh this time
        SI   SOL#m FA# SI    SI FA#/LA# SOL#m
Without you

                 FA#              MI     FA# SOL#m        
'Cause I see the storm is getting closer
        FA#               MI    FA# SOL#m
And the waves they get so high
                 FA#         MI          FA# SOL#m
Seems everything we've ever known's here
            FA#            MI  RE#m DO#m
Why must it drift away and die...

SI   SOL#m FA# MI   SI




Chitarrista, dita incriccate?

Scopri il metodo per sbloccare le tue dita
Credits
Autori: MC KAGAN MICHAEL ANDREW, ROSE W AXL, SLASH (US 2), STRADLIN IZZY
Copyright: © BLACK FROG MUSIC, GUNS N ROSES MUSIC, ARTEMIS MUZIEKUITGEVERIJ B V, UNIVERSAL MUSIC PUBLISHING RICORDI S.R.L, WARNER CHAPPELL MUSIC ITALIANA S.R.L.
Generato su Accordi e Spartiti - www.accordiespartiti.it
Tutto il contenuto si intende esclusivamente a uso didattico, di studio e di ricerca. Esso non è tratto da alcuna pubblicazione, ma è frutto esclusivamente di libere interpretazioni personali.
L'utilizzazione di tali materiali è consentita unicamente a fini didattici e ne è vietata qualsiasi utilizzazione a scopi commerciali quali, a titolo esemplificativo, la pubblicazione a mezzo stampa oppure online oppure mediante pubblica rappresentazione.

 
Estranged: Video
Estranged è un brano composto e inciso dai grandi Guns N' Roses, contenuto nell'album Use Your Illusion II pubblicato nel 1991. Quarto lavoro in studio per la band di Los Angeles, è forse il loro disco più conosciuto ed apprezzato di sempre... basta vedere le oltre 14 milioni di copie vendute! La canzone è scritta dal cantante Axl Rose ed è il quinto singolo estratto, un pezzo molto intenso ed emozionante che parla dell'amore non corrisposto, situazione a cui è difficile trovare una via d'uscita.
Articoli correlati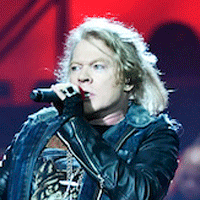 Guns n' Roses: Vedi tutte le canzoni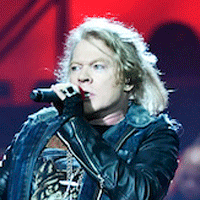 Sweet Child O'Mine
Terzo singolo del leggendario Appetite For Destruction, Sweet Child O'Mine veniva rilasciato nell'agosto del 1988 e si p...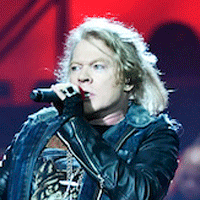 November Rain
Un pezzo che non necessita presentazioni: apripista dei fortunatissimi Use Your Illusion I e II, November Rain è una me...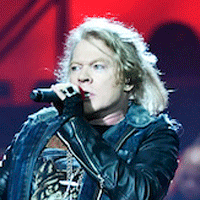 Used To Love Her
Intro: DO# SOL# FA# SOL# DO# SOL# FA# SOL# DO# SOL# I used to love her FA# SOL# But I had to kill her DO# […]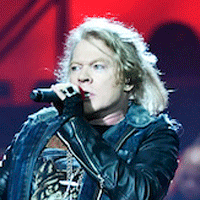 Since I Don't Have You
Composta e pubblicata nel 1958 dal gruppo americano di voci The Skyliners col loro eponimo album d'esordio, Since I Don'...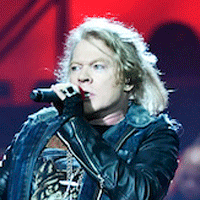 Live And Let Die
Live And Let Die è un brano celebre reinterpretato dai Guns n' Roses, la cui versione è contenuta nell'album Use Your ...
L'autore del post
Lascia un commento