City of New Orleans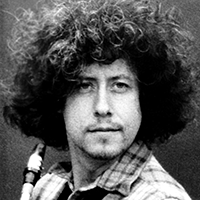 Arlo Guthrie
City of New Orleans: Chords
Chitarrista, dita incriccate?

Scopri il metodo per sbloccare le tue dita

Intro:
FA#

FA#           DO#         FA#
Riding on the City of New Orleans
RE#m             SI             FA#
Illinois Central Monday morning rail
                 DO#              FA#
Fifteen cars and fifteen restless riders
         RE#m        DO#7                 FA#
Three conductors and twenty-five sacks of mail
     RE#m 
All along the southbound odyssey
    LA#m
The train pulls out at Kankakee
DO#                                SOL#
Rolls along past houses, farms and fields
RE#m                
Passin' trains that have no name
LA#m               
Freight yards full of old black men
        DO#               DO#7         FA#
And the graveyards of the rusted automobiles

SI            DO#        FA#
Good morning America how are you?
     RE#m               SI              FA#
Say, don't you know me? I'm your native son
DO#7    FA#                 DO#       
I'm the train they call the City 
       RE#m FA#/DO# SOL#7/DO
of New Orleans 
        MI        SI/RE#  DO#
I'll be gone five hundred miles 
                FA#
when the day is done

        FA#
Dealin' card games 
         DO#            FA#
with the old men in the club car
RE#m                SI             FA#
Penny a point ain't no one keepin' score
               DO#                FA#
Pass the paper bag that holds the bottle
RE#m            DO#                 FA#
Feel the wheels rumblin' 'neath the floor
        RE#m
And the sons of pullman porters
        LA#m
And the sons of engineers
           DO#                            SOL#
Ride their father's magic carpets made of steel
RE#m
Mothers with their babes asleep
    LA#m
Are rockin' to the gentle beat
        DO#           DO#7              FA#
And the rhythm of the rails is all they feel

SI            DO#        FA#
Good morning America how are you?
     RE#m               SI              FA#
Say, don't you know me? I'm your native son
DO#7    FA#                 DO#       
I'm the train they call the City 
       RE#m FA#/DO# SOL#7/DO
of New Orleans 
        MI        SI/RE#  DO#
I'll be gone five hundred miles 
                FA#
when the day is done

FA#              DO#         FA#
Nighttime on the City of New Orleans
RE#m             SI             FA#
Changing cars in Memphis, Tennessee
               DO#               FA#
Half way home, we'll be there by morning
            RE#m
Through the Mississippi darkness
DO#                 FA#
Rolling down to the sea
    RE#m
But all the towns and people seem
   LA#m
To fade into a bad dream
        DO#                              SOL#
And the steel rail still ain't heard the news
       RE#m
The conductor sings his songs again
    LA#m
The passengers will please refrain
     DO#                DO#7             FA#
This train got the disappearing railroad blues

SI          DO#        FA#
Good night America how are you?
     RE#m               SI              FA#
Say, don't you know me? I'm your native son
DO#7    FA#                 DO#       
I'm the train they call the City 
       RE#m FA#/DO# SOL#7/DO
of New Orleans 
        MI        SI/RE#  DO#
I'll be gone five hundred miles 
                FA#
when the day is done

FA#  DO#  FA#    RE#m  SI  FA#




Chitarrista, dita incriccate?

Scopri il metodo per sbloccare le tue dita
Credits
Autore: GOODMAN STEVE
Copyright: © SONY/ATV MUSIC PUBLISHING, TURNPIKE TOM
Generato su Accordi e Spartiti - www.accordiespartiti.it
Tutto il contenuto si intende esclusivamente a uso didattico, di studio e di ricerca. Esso non è tratto da alcuna pubblicazione, ma è frutto esclusivamente di libere interpretazioni personali.
L'utilizzazione di tali materiali è consentita unicamente a fini didattici e ne è vietata qualsiasi utilizzazione a scopi commerciali quali, a titolo esemplificativo, la pubblicazione a mezzo stampa oppure online oppure mediante pubblica rappresentazione.

 
City of New Orleans: Video
City of New Orleans è un brano reinterpretato e inciso da Arlo Guthrie, la cui versione è contenuta nell'album Hobo's Lullaby pubblicato nel 1972 come quarto disco di inediti per l'artista di Brooklyn. La canzone fu scritta nel 1971 dal cantautore folk di Chicago Steve Goodman, che la inseriva nel suo secondo album eponimo; il testo nacque durante un viaggio per fare visita alla famiglia di sua moglie. La cover di Arlo non è altro che la prima di tante altre nel corso dei decenni... buon divertimento!
Articoli correlati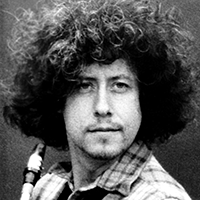 Arlo Guthrie: Vedi tutte le canzoni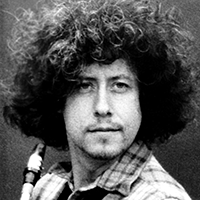 Alice's Restaurant
Alice's Restaurant Massacree è un brano scritto e interpretato da Arlo Guthrie, pubblicato come singolo in 45 giri nel ...
L'autore del post
Lascia un commento