Blue Moon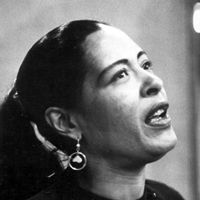 Billie Holiday
Blue Moon: Chords
Chitarrista, dita incriccate?

Scopri il metodo per sbloccare le tue dita

Intro:
SOL6  FA#7  SIm7     RE6/MI 

LA7+  FA#m7  SIm7  
Blue Moon
           MI7       LA7+  FA#m7  SIm7
You saw me standing alone
          MI7         SOL6  FA#7  SI9
Without a dream in my heart
          MI7      LA7+  FA#m7 SIm7  MI9
Without a love of my own
     LA7+  FA#m7  SIm7
Blue Moon
           MI7             LA7+  FA#m7  SIm7
You know just what I was there for
             MI7       SOL6  FA#7  SIm7
You heard me saying a prayer for
          MI7          LA7+  SIm7/MI  LA7+
Someone I really could care for

               SIm7       MI       LA7+   
And then there suddenly appeared before me
    SIm7            MI      LA7+
The only one my arms will hold



        REm7             SOL9    DO7+
I heard somebody whisper please adore me



           FA#7/4                SI9    MI
And when I looked to the Moon it turned to gold



LA7+  FA#m7  SIm7  
Blue Moon
           MI7       LA7+  FA#m7  SIm7
You saw me standing alone
          MI7         SOL6  FA#7  SI9
Without a dream in my heart
          MI7      LA7+ SIm7 REm6/MI LA7+
Without a love of my own

LA7+  FA#7  SI9  MI7

LA7+  FA#m7  SIm7  
Blue Moon
           MI7       LA7+  FA#m7  SIm7
You saw me standing alone
          MI7         SOL6  FA#7  SI9
Without a dream in my heart
          MI7      LA7+  FA#m7 SIm7  MI9
Without a love of my own
     LA7+  FA#m7  SIm7
Blue Moon
           MI7             LA7+  FA#m7  SIm7
You know just what I was there for
             MI7       SOL6  FA#7  SIm7
You heard me saying a prayer for
          MI7          LA7+  SIm7/MI  LA7+
Someone I really could care for

               SIm7       MI       LA7+   
And then there suddenly appeared before me
    SIm7            MI      LA7+
The only one my arms will hold



        REm7             SOL9    DO7+
I heard somebody whisper please adore me



           FA#7/4                SI9    MI
And when I looked to the Moon it turned to gold



LA7+  FA#m7  SIm7  
Blue Moon
           MI7       LA7+  FA#m7  SIm7
You saw me standing alone
          MI7         SOL6  FA#7  SI9
Without a dream in my heart
          MI7      LA7+   SOL6 FA#9
Without a love of my own

SIm7  RE6/MI         LA7+/9
           ...Blue Moon




Chitarrista, dita incriccate?

Scopri il metodo per sbloccare le tue dita
Credits
Autori: HART LORENZ, RODGERS RICHARD
Copyright: © ROBBINS MUSIC CORP, EMI CATALOGUE PARTNERSHIP ITALY SRL
Generato su Accordi e Spartiti - www.accordiespartiti.it
Tutto il contenuto si intende esclusivamente a uso didattico, di studio e di ricerca. Esso non è tratto da alcuna pubblicazione, ma è frutto esclusivamente di libere interpretazioni personali.
L'utilizzazione di tali materiali è consentita unicamente a fini didattici e ne è vietata qualsiasi utilizzazione a scopi commerciali quali, a titolo esemplificativo, la pubblicazione a mezzo stampa oppure online oppure mediante pubblica rappresentazione.

 
Blue Moon: Video
Blue Moon è un brano celeberrimo interpretato, tra i tanti, anche dalla grande Billie Holiday, con la versione pubblicata in singolo nel 1952. Canzone scritta da Richard Rodgers e Lorenz Hart nel 1934, è diventata in poco tempo uno standard jazz, quindi suonata moltissimo nelle formazioni di quel genere. Coverizzata nei decenni moltissime volte, la versione della Holiday resta sicuramente tra le più conosciute ed apprezzate.
Articoli correlati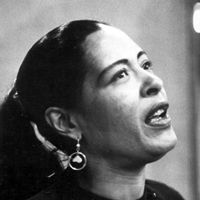 Billie Holiday: Vedi tutte le canzoni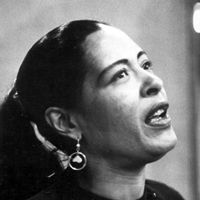 Body And Soul
Body And Soul è un brano interpretato e inciso da Eleanora Fagan, passata alla storia come Billie Holiday, contenuto ne...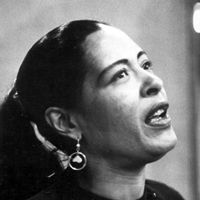 Gloomy Sunday
Gloomy Sunday è un brano interpretato dalla grandissima Elinore Harris, nota al mondo col nome d'arte Billie Holiday, e...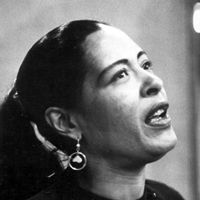 Strange Fruit
Strange Fruit è un brano storico interpretato da Billie Holiday, all'anagrafe Eleanora Fagan, pubblicato come singolo i...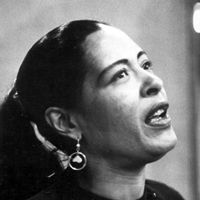 When You're Smiling
When You're Smiling è un brano interpretato e inciso da Billie Holiday pubblicato come singolo nel 1938. Canzone che ri...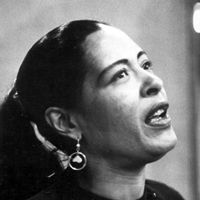 Easy Living
Easy Living è un brano tratto dal repertorio degli standard jazz interpretato da Eleanora Fagan, al secolo Billie Holid...
L'autore del post
Lascia un commento