Heaven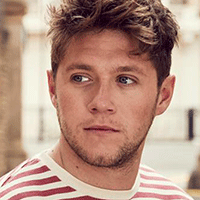 Niall Horan
Heaven: Chords
Chitarrista, dita incriccate?

Scopri il metodo per sbloccare le tue dita

Intro:
FA          SOLm11
Ah...

FA
...Strange light revolves around you

You float across the room
FA/SOL
 Your touch is made of something
                           SIb
Heaven can't hold a candle too
               
You're made of somethin' new
FA
 Let's not get complicated

Let's just enjoy the view
FA/SOL
 It's hard to be a human
                         SIb
So much to put an answer to
           
But that's just what we do

FA
God only knows where this could go
                SOLm7/4
And even if our love starts to grow outta control
                  SIbadd9
And you and me go up in flames
                        FA
Heaven won't be the same...

FA
 I'm havin' revelations

You dance across the floor
FA/SOL
 Beyond infatuation
                   SIbadd9
How I obsessively adore you

That's what I do
LAm            REm7           SIbadd9     DO SIb
I believe, I believe, I could die in your kiss
   LAm              REm         SIb
No, it doesn't get, doesn't get better than this

FA 
God only knows where this could go
                SOLm7/4
And even if our love starts to grow outta control
                  SIbadd9
And you and me go up in flames
                         
Heaven won't be the same
FA
God only knows where this could go
                SOLm7/4
And even if our love starts to grow outta control
                  SIbadd9
And you and me go up in flames
                        LAm  REm7  SIbadd9
Heaven won't be the same
             DO     SIb  LAm   REm   DO  SIb
Heaven won't be the same
LAm             REm           SIb         DO
I believe, I believe, I could die in your kiss
SIb   LAm                   REm SIb7+
No, it doesn't get, doesn't get better than, 

better than this

FA
God only knows where this could go
                SOLm7/4
And even if our love starts to grow outta control
                  SIbadd9
And you and me go up in flames
        
Heaven won't be the same
FA
God only knows where this could go
                SOLm7/4
And even if our love starts to grow outta control
                  SIbadd9
And you and me go up in flames
                        FA
Heaven won't be the same




Chitarrista, dita incriccate?

Scopri il metodo per sbloccare le tue dita
Credits
Autori: Joel Little, John Henry Ryan, Niall Horan, Tobias Jesso
Copyright: © Sony/ATV Music Publishing, Words & Music A Div Of Big Deal Music LLC
Generato su Accordi e Spartiti - www.accordiespartiti.it
Tutto il contenuto si intende esclusivamente a uso didattico, di studio e di ricerca. Esso non è tratto da alcuna pubblicazione, ma è frutto esclusivamente di libere interpretazioni personali.
L'utilizzazione di tali materiali è consentita unicamente a fini didattici e ne è vietata qualsiasi utilizzazione a scopi commerciali quali, a titolo esemplificativo, la pubblicazione a mezzo stampa oppure online oppure mediante pubblica rappresentazione.

 
Heaven: Video
Heaven è una canzone di Niall Horan pubblicata nel 2023 per il suo terzo album The Show. La canzone racconta la storia di una persona che cerca di trovare la propria strada nella vita e sente di avere bisogno di una guida, qualcuno che gli mostri la via verso il paradiso. Musicalmente presenta un sound pop-rock, con chitarre acustiche e un ritmo piuttosto lento. Il testo è stato scritto da Niall Horan insieme a Tobias Jesso Jr., mentre la produzione è stata curata da Greg Kurstin.
Articoli correlati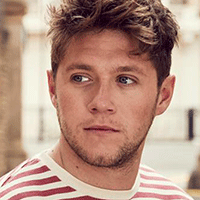 Niall Horan: Vedi tutte le canzoni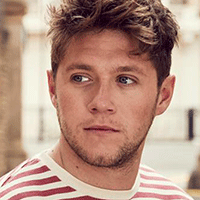 Meltdown
Meltdown è un brano scritto e interpretato da Niall Horan, contenuto nell'album The Show del 2023. Terzo disco da solis...
L'autore del post
Lascia un commento