Over the Hills and Far Away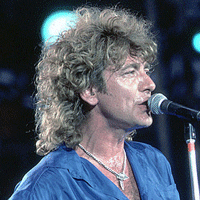 Led Zeppelin
Over the Hills and Far Away: Chords
Chitarrista, dita incriccate?

Scopri il metodo per sbloccare le tue dita




Intro:
SOL    RE    SOL    RE

SOL    RE    DOadd9 SOL/SI SIb    DO

SOL    RE    SOL    RE

SOL    RE    DOadd9 SOL/SI  RE  SOL

RE  SOL  RE  

    SOL               RE
Hey lady, you got the love I need
SOL               RE
 Maybe more than enough
   SOL            
Oh darling, darling, darling
       RE
Walk a while with me
DOadd9 SOL      RE        SOL RE
    Ohh, you've got so much,


 
    SOL RE   LA/RE   SOL/RE   LA/RE   SOL/RE
so much, so much

LA/RE   SOL/RE   LA/RE   SOL/RE   RE LA    

SOL         LA         SOL             RE    LA   
Many have I loved, and many times been bitten
SOL             LA     SOL           LA/RE
Many times I've gazed along the open road

SOL/RE   LA/RE   SOL/RE   LA/RE

SOL/RE   LA/RE   SOL/RE   RE LA

SOL             LA
Many times I've lied, 
    SOL             RE      LA
and many times I've listened
SOL             LA           SOL              LA             
Many times I've wondered how much there is to know

SOL/RE   LA/RE   SOL/RE   LA/RE

SOL/RE   LA/RE   SOL/RE   RE LA

SOL              LA
Many dreams come true, 
    SOL              RE     LA
and some have silver linings
SOL           LA           SOL            LA
I live for my dream, and a pocket full of gold

SOL  RE   LA MI    SOL  RE   MI

SOL  RE   LA MI    FA#

SOL/RE   LA/RE   SOL/RE   LA/RE

SOL/RE   LA/RE   SOL/RE   RE LA

SOL           LA      SOL                  RE    LA
Mellow is the man who knows what he's been missing
SOL        LA        SOL          LA/RE
Many, many men can't see the open road

SOL/RE   LA/RE   SOL/RE   LA/RE

SOL/RE   LA/RE   SOL/RE   RE LA

SOL       LA        SOL             RE      LA
Many is a word that only leaves you guessing
SOL              LA
Guessing 'bout a thing 
    SOL                   RE  SOL/RE 
you really ought to know, oh...
                RE    SOL/RE
Really ought to know (oh, oh, oh)...
                 
SOL    RE    SOL    RE




Chitarrista, dita incriccate?

Scopri il metodo per sbloccare le tue dita
Credits
Autori: PAGE JIMMY, PLANT ROBERT A
Copyright: © WARNER CHAPPELL MUSIC CORP
Generato su Accordi e Spartiti - www.accordiespartiti.it
Tutto il contenuto si intende esclusivamente a uso didattico, di studio e di ricerca. Esso non è tratto da alcuna pubblicazione, ma è frutto esclusivamente di libere interpretazioni personali. L'utilizzazione di tali materiali è consentita unicamente a fini didattici e ne è vietata qualsiasi utilizzazione a scopi commerciali quali, a titolo esemplificativo, la pubblicazione a mezzo stampa oppure online oppure mediante pubblica rappresentazione.

 
Over the Hills and Far Away: Video
Over the Hills and Far Away è un brano composto e inciso dai Led Zeppelin, contenuto nell'album Houses of the Holy pubblicato nel 1973. Quinto disco di inediti per la rockband britannica, fu registrato nel famigerato studio mobile dei Rolling Stones snellendo così le loro sessioni. La canzone è il primo singolo estratto dall'album e porta la firma di Jimmy Page e quella di Robert Plant; musica e parole nascono nel 1970 durante un loro soggiorno in un piccolo ed isolato cottage del Settecento.
Articoli correlati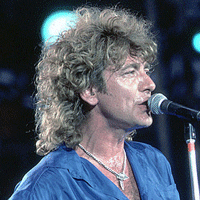 Led Zeppelin: Vedi tutte le canzoni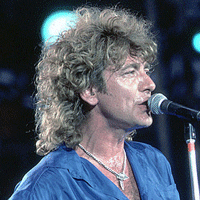 Rock And Roll
Pubblicato come seconda traccia di Led Zeppelin IV (1971), Rock And Roll è una canzone composta spontaneamente durante ...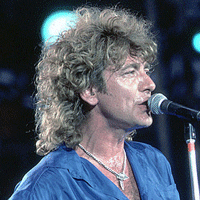 Immigrant Song
Immigrant Song è la traccia d'apertura del terzo album dei Led Zeppelin, pubblicato nel 1970. Scritta da Robert Plant, ...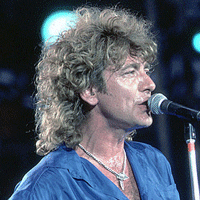 Heartbreaker
Inserita nell'album Led Zeppelin II (1969), Heartbreaker fu composta in occasione del secondo tour americano della band,...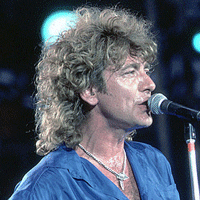 Whole Lotta Love
Rilasciato nel 1969, Whole Lotta Love è il pezzo d'apertura di Led Zeppelin II. Stando a quanto detto dal bassista John...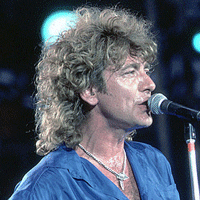 Ramble on
Ramble on è un celebre brano inciso dai mitici Led Zeppelin, contenuto nell'album Led Zeppelin II pubblicato nel 1969. ...
L'autore del post
Lascia un commento