Kashmir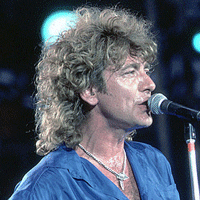 Led Zeppelin
Kashmir: Chords
Ecco il miglior Corso di Chitarra online

Intro:
RE5  RE5+  RE6  RE7  RE5

RE5  RE5+  RE6  RE7  RE5 

           RE5            RE5+     RE6
Oh let the sun beat down upon my face
                 RE7    RE5
stars to fill my dream
               RE5+                   RE6
I am a traveler of both time and space
                    RE7   RE5
to be where I have been
                 RE5+               RE6
To sit with elders of the gentle race
                      RE7   RE5
this world has seldom seen
                     RE5+                    RE6
They talk of days for which they sit and wait
                    RE7
and all will be revealed

RE4 RE FA DO  SOL LA   DO SOL SIb FA 

RE4 RE FA DO  SOL LA   DO SOL SIb FA 
    
RE5+  RE6  RE7  RE

         RE5       RE5+                    RE6
Talk and song from tongues of lilting grace
                        RE7   RE5
whose sounds caress my ear
                RE5+                RE6
But not a word I heard could I relate
                     RE7    RE5
the story was quite clear
 RE5+ RE6 RE7 RE5   RE5+  RE6  RE7  RE5
Oh....        Oh....

RE4 RE FA DO  SOL LA   DO SOL SIb FA

RE4 RE FA DO  SOL LA   DO SOL SIb FA
    
RE5+  RE6  RE7

RE4 RE FA DO  SOL LA   DO SOL SIb FA

RE4 RE FA DO  SOL LA   DO SOL SIb FA 
   
RE5+  RE6  RE7  RE5 

LA     
Oh, I been flying, Mama, there ain't no denyin'
      
I've been flying, ain't no denyin', no denyin' 

RE4 RE FA DO  SOL LA   DO SOL SIb FA

RE4 RE FA DO  SOL LA   DO SOL SIb FA

SOLm                LA
 All I see turns to brown
SOLm                LA
  as the sun burns the ground
SOLm                  LA
  And my eyes, fill with sand
SOLm                LA
    as I scan, this wasted land
SOLm                                        LA    
 Trying to find, trying to find where I've been

RE5  RE5+  RE6  RE7  RE  RE5+  RE6  RE7   RE5

          RE5     RE5+
Oh, pilot of the storm who leaves no trace
RE6                        RE7   RE5
 like thoughts inside a dream
                 RE5+                 RE6
Heed the path that led me to that place
                   RE7   RE5
yellow desert stream
               RE5+                 RE6
My Shangri-La beneath the summer moon
                    RE7   RE5
I will return again
                     RE5+                RE6
Sure as the dust that floats high in June
                          RE7   RE5
when movin' through Kashmir

RE4 RE FA DO  SOL LA   DO SOL SIb FA 

RE4 RE FA DO  SOL LA   DO SOL SIb FA  

RE5  RE5+  RE6  RE7  RE5

           RE5     RE5+
Oh, father of the four winds, fill my sails
RE6                   RE7   RE5
  across the sea of years
                 RE5+             RE6
With no provision but an open face
                       RE7   RE5
along the straits of fear
 RE5+ RE6 RE7 RE5   RE5+  RE6  RE7  RE5
Oh....        Oh....

RE4 RE FA DO  SOL LA   DO SOL SIb FA

RE4 RE FA DO  SOL LA   DO SOL SIb FA
 
RE5+  RE6  RE7

RE4 RE FA DO  SOL LA   DO SOL SIb FA

RE4 RE FA DO  SOL LA   DO SOL SIb FA

SOLm                          LA
  When I'm on, when I'm on my way, yeah
SOLm                                  LA
  When I see, when I see the way, you stay, yeah

SOLm  LA  SOLm  LA       

Ooh, yeah-yeah, ooh, yeah-yeah, when I'm down...
SOLm
Ooh, yeah-yeah, ooh, yeah-yeah
           LA
well I'm down, so down
SOLm
Ooh, my baby, oooh, my baby
                   LA
let me take you there

SOLm  LA  SOLm




Ecco il miglior Corso di Chitarra online
Credits
Autori: BONHAM JOHN, PAGE JIMMY, PLANT R. A.
Copyright: © FLAMES OF ALBION MUSIC INC, SUCCUBUS-MUSIC-LTD, WC MUSIC CORP, WARNER MUSIC PUBLISHING ITALY S.R.L.
Generato su Accordi e Spartiti - www.accordiespartiti.it
Tutto il contenuto si intende esclusivamente a uso didattico, di studio e di ricerca. Esso non è tratto da alcuna pubblicazione, ma è frutto esclusivamente di libere interpretazioni personali.
L'utilizzazione di tali materiali è consentita unicamente a fini didattici e ne è vietata qualsiasi utilizzazione a scopi commerciali quali, a titolo esemplificativo, la pubblicazione a mezzo stampa oppure online oppure mediante pubblica rappresentazione.

 
Kashmir: Video
Kashmir è stata scritta tra il 1972 ed il 1975 da Robert Plant e Jimmy Page ed inserita, nel 75, nel sesto album studio dei Led Zeppelin, Physical Graffiti. È considerata una delle canzoni di più successo del gruppo, ed i membri stessi la considerano come una dei loro migliori lavori, in grado di racchiudere tutte le sfaccettature del sound Led Zeppelin. I punti di forza sono il celeberrimo riff (per i non addetti ai lavori è quello usato per la colonna sonora del programma X-Factor) e la semplice ma efficace traccia di batteria arricchita da un effetto phaser. Si noti che l'accordatura della chitarra per Kashmir è Open Dsus4 (DADGAd).
Articoli correlati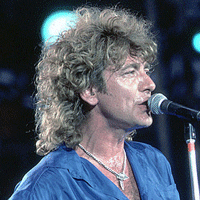 Led Zeppelin: Vedi tutte le canzoni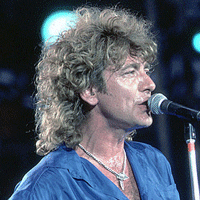 Communication Breakdown
Communication Breakdown è un brano composto da Jimmy Page e Robert Plant, pubblicato nel 1969 col primo album dei Led Z...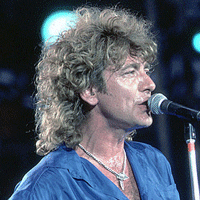 Whole Lotta Love
Rilasciato nel 1969, Whole Lotta Love è il pezzo d'apertura di Led Zeppelin II. Stando a quanto detto dal bassista John...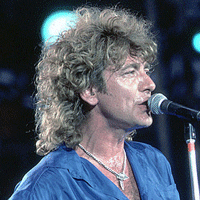 Ramble on
Ramble on è un celebre brano inciso dai mitici Led Zeppelin, contenuto nell'album Led Zeppelin II pubblicato nel 1969. ...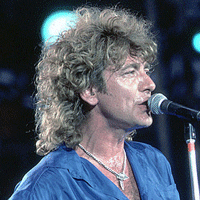 Stairway To Heaven
A giudizio di pubblico e critica una delle canzoni dell'Olimpo del rock. Il testo, scritto da Robert Plant, si ispira al...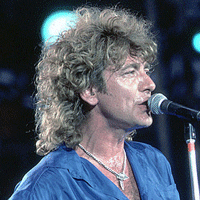 All My Love
All My Love è un brano composto e inciso dai mitici Led Zeppelin, contenuto nell'album In Through the Out Door pubblica...
L'autore del post
Lascia un commento