For the First Time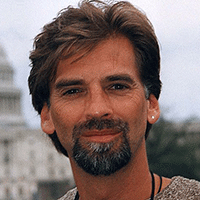 Kenny Loggins
For the First Time: Chords
Corsi di Chitarra Gratis: Questo è il migliore

Intro:
LAb   REb6/LAb   LAb   SOLbadd9

LAb   REb6/LAb   LAb   MIb4

               LAb  SIbm7
Are those your eyes?
             MIb/SOL  REb/FA
Is that your smile?
          LAb              FAm
I've been lookin' at you forever
      SIbm7           MIb4  MIb
Yet I never saw you before
          LAb       REb/FA
Are these your hands
   LAb/DO    REbadd9
Holdin' mine?
      FAm
Now I wonder how
  REb              MIb4   MIb
I could've been so blind

        LAb       REbadd9
For the first time
     FAm7            MIb/SOL
I am looking in your eyes
        LAb
For the first time
 REbadd9       MIb4    MIb
I'm seein' who you are
          REb/FA           REbm/MI
I can't believe how much I see
            LAb/MIb         REbadd9 REbm
When you're lookin' back at me
      LAb/MIb     FAm7
Now I understand what love is
SIbm7   MIb7/4 MIb7  
 Love is 
        LAb       FAm   REbadd9   MIb4
for the first time

           LAb   SIbm7
Can this be real?
         MIb/SOL   REb/FA
Can this be true?
         LAb               FAm7
Am I the person I was this morning?
        SIbm7       MIb4  MIb
And are you the same you?
         LAb       SIbm7
It's all so strange
      LAbadd9/DO  REbadd9
How can it be?
     FAm
All along this love
    REb                MIb4  MIb
Was right in front of me

        LAb       REbadd9
For the first time
     FAm7            MIb/SOL
I am looking in your eyes
        LAb
For the first time
 REbadd9       MIb4    MIb
I'm seein' who you are
          REb/FA           REbm/MI
I can't believe how much I see
            LAb/MIb         REbadd9 REbm
When you're lookin' back at me
      LAb/MIb         FAm7
Now I understand what love is
SIbm7   MIb7/4 MIb7  
 Love is 
        LAb       FAm7   REbadd9   MIb4
for the first time

       SIbm7     
Such a long time ago
FAm    SIbm7       MIb4 MIb
 I had given up on findin'
      LAb   MIb/SOL  FAm7   MIb/SOL
This emotion   ever again



           REm7/5-
But you're here with me now
          SOL7/9-           
Yes, I've found you some how
DOm7                     FA7/4  FA
 And I've never been so sure



SIb   MIb6/SIb   SIb   LAb

            SIb     MIbadd9
And for the first time
     SOLm7           FA/LA
I am looking in your eyes
        SIb
For the first time
MIbadd9    FA4        FA
I'm seein' who you are
          MIb/SOL           MIbm/SOLb
I can't believe how much I see
            SIb/FA          MIbadd9   MIbm6+
When you're lookin' back at me
      SIb/FA      SOLm7/9   DOm7
Now I understand what love is
FA7/4
Love is... 
              SIb  SOLm FA MIbadd9  FA7/6   SIb
for the first time




Corsi di Chitarra Gratis: Questo è il migliore
Credits
Autori: FRIEDMAN JUD J, HOWARD JAMES NEWTON, RICH ALLAN
Copyright: © EMI MUSIC PUBLISHING, KOBALT MUSIC PUBLISHING, PEERMUSIC, CAFE CONCERTO
Generato su Accordi e Spartiti - www.accordiespartiti.it
Tutto il contenuto si intende esclusivamente a uso didattico, di studio e di ricerca. Esso non è tratto da alcuna pubblicazione, ma è frutto esclusivamente di libere interpretazioni personali.
L'utilizzazione di tali materiali è consentita unicamente a fini didattici e ne è vietata qualsiasi utilizzazione a scopi commerciali quali, a titolo esemplificativo, la pubblicazione a mezzo stampa oppure online oppure mediante pubblica rappresentazione.

 
For the First Time: Video
For the First Time è un brano interprertato e inciso da Kenny Loggins, pubblicato come singolo nel 1996. Canzone scritta da James Newton Howard, Jud J. Friedman e Allan Dennis Rich, fa parte della colonna sonora del film "One Fine Day" con Michelle Pfeiffer e George Clooney; si rivela di estrema importanza per la carriera del cantante di Seattle, essendo stata l'unica sua hit della classifica Adult Contemporary. È una romantica ballata pop dallo spiccato gusto melodico, buon divertimento!
Articoli correlati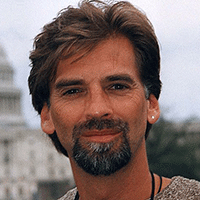 Kenny Loggins: Vedi tutte le canzoni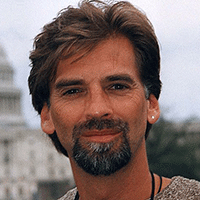 Footloose
Footloose è un brano celebre scritto e interpretato da Kenneth Clark Loggins, meglio conosciuto come Kenny Loggins, pub...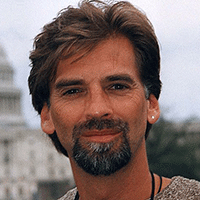 Meet Me Half Way
Meet Me Half Way è un brano interpretato e inciso da Kenny Loggins, all'anagrafe Kenneth Clark Loggins, contenuto nell'...
L'autore del post
Lascia un commento