Nobody's Love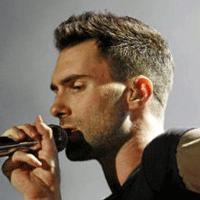 Maroon 5
Nobody's Love: Chords
Corsi di Chitarra Gratis: Questo è il migliore

Intro:
       SOLbadd9   REb   SIbm7 LAb

                 SOLbadd9
You could make a grown man cry

If you ever said "Goodbye"
              REb
Never let you go, oh, oh, oh (Why?)
                              SIbm7  LAb
Never let you go, oh, oh, oh (Why?)
               SOLbadd9
You can make a grown man cry

If you ever left my side
              REb
Never let you go, oh, oh, oh (Why?)
                              SIbm7 LAb
Never let you go, oh, oh, oh (Why?)

                SOLbadd9
You're the only hand in my back pocket
                               SIbm LAb
If you ever left, I'd go pyschotic
               REb                       SIbm LAb
Heaven hear me cryin', cryin' (Ooh, ooh, ooh)
                 SOLbadd9
Baby, you're the key to my heart locket

If you ever left, never unlock it
               REb                       SIbm LAb
Lonely like an island, island (Ooh, ooh, ooh)

   SOLbadd9
If my love ain't your love
                                
It's never gonna be nobody's love
REb                                           SIbm LAb
Never gonna need nobody's love but yours (But yours)
   SOLbadd9
If my love ain't your love

It's never gonna be nobody's love
REb                                               
Never gonna need nobody's trust but yours (But yours)

                 SOLb
You could make a grown man cry

If you ever said "Goodbye"
              REb 
Never let you go, oh, oh, oh (Why?)
                              SIbm LAb
Never let you go, oh, oh, oh (Why?)
               SOLb
You can make a grown man cry

If you ever left my side
              REb
Never let you go, oh, oh, oh (Why?)
                              SIbm LAb
Never let you go, oh, oh, oh (Why?)

                SOLb
You're the only hand in my back pocket
                   
If you ever left, I'd go pyschotic
               REb                       SIbm
Heaven hear me cryin', cryin' (Ooh, ooh, ooh)
              SOLb
Hit me like a drug and I can't stop it
                
Fit me like a glove and I can't knock it
             REb                     
I ain't even lyin', lyin' (Ooh, ooh, ooh)

   SOLbadd9
If my love ain't your love
                                
It's never gonna be nobody's love
REb                                           SIbm7 LAb
Never gonna need nobody's love but yours (But yours)
   SOLbadd9
If my love ain't your love

It's never gonna be nobody's love
REb                                               
Never gonna need nobody's trust but yours (But yours)

SOLbadd9
 If my love ain't your love, then it's nobody's
                                      REb
Only yours, only yours, not just anybody's
                      
And if you ever leave then I'm never gon' want nobody
SIbm LAb      SOLbadd9
     Nobody's love

If my love ain't your love, then it's nobody's
                                      REb
Only yours, only yours, not just anybody's

And if you ever leave then I'm never gon' want nobody
SIbm LAb      SOLbadd9
     Nobody's love
         REb
Nobody's love

Oh, yeah

   SOLbadd9
If my love ain't your love
                                
It's never gonna be nobody's love
REb                                           SIbm7 LAb
Never gonna need nobody's love but yours (But yours)
   SOLbadd9
If my love ain't your love

It's never gonna be nobody's love
REb                                               
Never gonna need nobody's trust but yours (But yours)

(No, no, no)

SOLbadd9
 If my love ain't your love, then it's nobody's
                                      REb
Only yours, only yours, not just anybody's
                      
And if you ever leave then I'm never gon' want nobody
SIbm LAb      SOLbadd9
     Nobody's love

If my love ain't your love, then it's nobody's
                                      REb
Only yours, only yours, not just anybody's

And if you ever leave then I'm never gon' want nobody

Nobody's love




Corsi di Chitarra Gratis: Questo è il migliore
Credits
Autori: ADAM NOAH LEVINE, BRANDON HAMLIN, JACOB KASHER HINDLIN, JORDAN KENDALL JOHNSON, KAREEN LOMAX, MICHAEL POLLACK, NIJA AISHA ALAYJA CHARLES, ROSINA RUSSELL, RYAN OGREN, STEFAN ADAM JOHNSON
Copyright: © universal music publishing group, warner chappell music, inc.
Generato su Accordi e Spartiti - www.accordiespartiti.it
Tutto il contenuto si intende esclusivamente a uso didattico, di studio e di ricerca. Esso non è tratto da alcuna pubblicazione, ma è frutto esclusivamente di libere interpretazioni personali.
L'utilizzazione di tali materiali è consentita unicamente a fini didattici e ne è vietata qualsiasi utilizzazione a scopi commerciali quali, a titolo esemplificativo, la pubblicazione a mezzo stampa oppure online oppure mediante pubblica rappresentazione.

 
Nobody's Love: Video
Nobody's Love è un brano composto e inciso dai Maroon 5, pubblicato nel 2020. Canzone che la band californiana realizza dopo un 2019 molto fortunato grazie al precedente singolo Memories, ci presenta qui una ballata elettro-pop introdotta da un vivace riff di piano elettrico. Il testo parla dell'amore che tutti noi vorremmo provare: quello che ti fa capire che hai fatto la scelta giusta e che per niente al mondo cambieresti.
Articoli correlati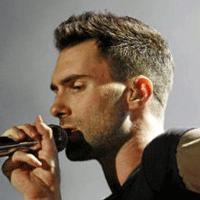 Maroon 5: Vedi tutte le canzoni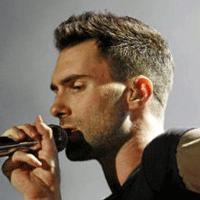 Sugar
Sugar è un brano scritto e inciso dai Maroon 5, contenuto nell'album V pubblicato nel 2014. Come si evince dal titolo, ...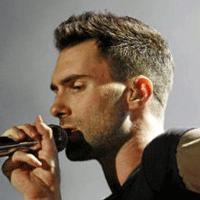 She Will Be Loved
She Will Be Loved è una canzone contenuta nell'album Songs About Jane, dei Maroon 5, rilasciato nel 2002. Il singolo, e...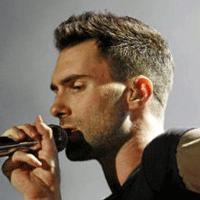 Sunday Morning
Sunday Morning è il quarto singolo estratto dall'album d'esordio dei Maroon 5, Songs About Jane (2004). È arrivata a ...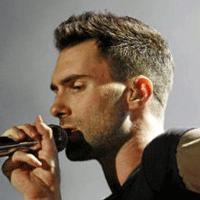 Won't Go Home Without You
Won't Go Home Without You è il terzo singolo dell'album It Won't Be Soon Before Long, seocondo album studio dei Maroon ...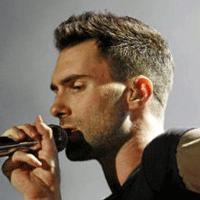 Memories
Memories è un brano composto e inciso dai Maroon 5, pubblicato come singolo nel 2019. Si tratta dell'ennesimo success...
L'autore del post
Lascia un commento