The Game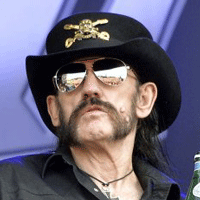 Motörhead
The Game: Chords
Chitarrista, dita incriccate?

Scopri il metodo per sbloccare le tue dita




Intro:

MI5
 It's time to play the game.....

time to play the game

 | MI5
e|------------------------------|
B|------------------------------|
G|------------------------------|
D|--2--2--22--2--222-...--12/---|
A|--2--2--22--2--222-...--12/---|
E|--0--0--00--0--000-...--12/---|

Hahahaha   Hahaha

     MI5
It's all about the game, and how you play it

All about control, and if you can take it

All about your debt, and if you can pay it

It's all about pain, and who's gonna make it

I am the game, you don't wanna play me

I am control, no way you can change me

I have heavy debts, no way you can pay me

I am the pain, and I know you can't take me

E|-------------------
B|-------------------
G|-------------------
D|--------------5-4--
A|--22-5-4--222-3-2--
E|--00-3-2--000------
    
     MI5                 SOL5     LA5
Look over your shoulder, ready to run
       MI5                     SOL5    LA5
Like a Cleaveland bitch from a smoking gun!
  MI5              SOL5      LA5
I am the game and I make the rules
   MI5                    SOL5       LA5 
So move on outta here and die like a fool
MI5                       SOL5         LA5
Try to figure out what my move's gonna be
     MI5                  SOL5          LA5
Come on over, sucker, why don't you ask me?
MI5                        SOL5          LA5
Don't you forget there's a price you can pay
      MI5               SOL5      LA5
Cause I am the game and I want to play

e|-----------------------|
B|-----------------------|
G|-----------------------|
D|--222-5-7--222-7-5-----|
A|--222-5-7--222-7-5-----|
E|--000-3-5--000-5-3-----|

Riff:

e|-------------------------------------------|
B|-------------------------------------------|
G|-------------------------------------------|
D|-22-7-22-8-22-8-22-7----------222-222------|
A|-22-7-22-8-22-8-22-7---X4-----222-222---X4-|
E|-00-5-00-6-00-6-00-5----------000-000------|

It's time to play the game

Hahaha

time to play the game

     MI5
It's all about the game, and how you play it

It's all about control, and if you can take it

It's all about your debt, and if you can pay it

It's all about the pain, and who's gonna make it

I am the game, you don't wanna play me

I am control, there's no way you can change me

I am your debt, and you know you can't pay me

I am your pain, and I know you can't take me

MI5    SOL5  LA5  MI5    LA5  SOL5

MI5    SOL5  LA5  MI5    LA5  SOL5

MI5    SOL5  LA5  MI5    LA5  SOL5

MI5    SOL5  LA5  MI5    LA5  SOL5

                          MI5
It's time to play the game

It's time to play the game

It's time to play the game

It's time to play the game

Hahaha

time to play the game

Hahahaha




Chitarrista, dita incriccate?

Scopri il metodo per sbloccare le tue dita
Credits
Autore: JOHNSTON JAMES ALAN
Copyright: © CHERRY LANE MUSIC INC, STEPHANIE MUSIC PUBLISHING INC, CHERRY LANE MUSIC, UNIVERSAL MUSIC PUBLISHING RICORDI S.R.L.
Generato su Accordi e Spartiti - www.accordiespartiti.it
Tutto il contenuto si intende esclusivamente a uso didattico, di studio e di ricerca. Esso non è tratto da alcuna pubblicazione, ma è frutto esclusivamente di libere interpretazioni personali. L'utilizzazione di tali materiali è consentita unicamente a fini didattici e ne è vietata qualsiasi utilizzazione a scopi commerciali quali, a titolo esemplificativo, la pubblicazione a mezzo stampa oppure online oppure mediante pubblica rappresentazione.

 
The Game: Video
The Game è una colonna sonora del Wrestling Americano, più precisamente la sigla d'entrata di Triple H. Con il successo che la canzone ha ottenuto grazie al Wrestling, i Motorhead si sono spesso esibiti live agli eventi di WrestleMania con The Game. The Game è stata inserita come bonus track dell'album Hammered, del 2002.
Articoli correlati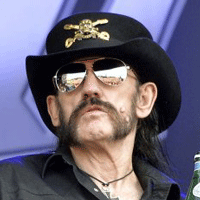 Motörhead: Vedi tutte le canzoni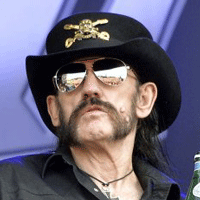 Ace Of Spades
Rilasciata come singolo nel 1980, Ace Of Spades è la title track dell'album pubblicato dai Motorhead lo stesso anno. E'...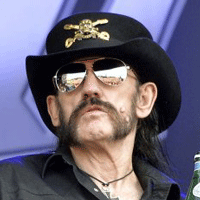 I Ain't No Nice Guy
I Ain't No Nice Guy è un brano composto e inciso dai Motorhead, contenuto nell'album March ör Die pubblicato nel 1992....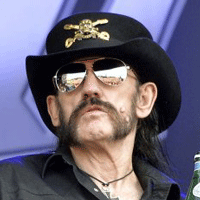 Overkill
Overkill è un singolo del 1979 dei Motorhead, estratto dall'omonimo album e promosso con un'insolita esibizione al prog...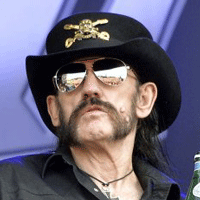 Hellraiser
Hellraiser è un brano inciso dai Motorhead, pubblicata come singolo nel 1992. Canzone scritta dal mitico frontamn dei B...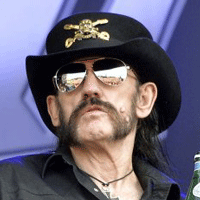 King of Kings
King of Kings è un brano inciso dai Motorhead, pubblicato come singolo nel 2006 e inserito nell'album WWE Wreckless Int...
L'autore del post
Lascia un commento