Ballad Of A Lonely Man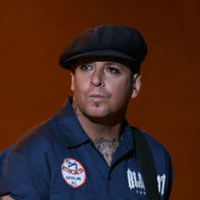 Mike Ness
Ballad Of A Lonely Man: Chords
Corsi di Chitarra Gratis: Questo è il migliore

    LAb   REb     LAb
I'm young and I'm strong
              FAm          REb          LAb
I've got this God forsaken world by the balls!
           MIb     REb       LAb
I've got a one-way ticket to freedom
LAb                   MIb                 LAb
  Ain't got no one now gonna take it from me
        LAb      REb        LAb
I was a soldier, age twenty-one
     FAm         REb                      LAb
In a war I'm not sure what I was fighting for
          MIb           REb      LAb
And yet I turned from a boy to a man there
LAb                   MIb             LAb
  Goodbye to innocence and a sweet sixteen

FAm        REb    LAb         MIb
  My whole life I could not arrange
FAm         REb    LAb         MIb
  My wicked ways I could never change
      FAm        REb    MIb      LAb
Don't try, don't try now to understand
    LAb               MIb          LAb
For this is the ballad of a lonely man

         LAb  REb       LAb
Close to me   is a photograph
     FAm         REb        LAb
Of a family left far, far behind
          MIb  REb              LAb
At once I had  love it slipped away from
             LAb     MIb        LAb
I searched a lifetime but could not find

     LAb      REb                LAb
In a hospital bed, I'm violently ill
              FAm           REb      LAb
Just one more drink nurse I swear to God!
            MIb      REb       LAb
I've got my St. Anthony and my whiskey
LAb               MIb         LAb
 Yes I'm a veteran of three foreign wars!

FAm        REb    LAb         MIb
  My whole life I could not arrange
FAm         REb    LAb         MIb
  My wicked ways I could never change
      FAm        REb    MIb      LAb
Don't try, don't try now to understand
    LAb               MIb          LAb
For this is the ballad of a lonely man
LAb               MIb          LAb
This is the ballad of a lonely man
LAb               MIb          LAb
This is the ballad of a lonely man




Corsi di Chitarra Gratis: Questo è il migliore
Credits
Autore: NESS MICHAEL JAMES
Copyright: © GOODBYE CRUEL WORLD MUSIC, DOWNTOWN DLJ SONGS, DI PIU S.R.L.
Generato su Accordi e Spartiti - www.accordiespartiti.it
Tutto il contenuto si intende esclusivamente a uso didattico, di studio e di ricerca. Esso non è tratto da alcuna pubblicazione, ma è frutto esclusivamente di libere interpretazioni personali.
L'utilizzazione di tali materiali è consentita unicamente a fini didattici e ne è vietata qualsiasi utilizzazione a scopi commerciali quali, a titolo esemplificativo, la pubblicazione a mezzo stampa oppure online oppure mediante pubblica rappresentazione.

 
Ballad Of A Lonely Man: Video
Articoli correlati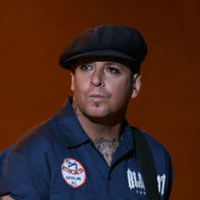 Mike Ness: Vedi tutte le canzoni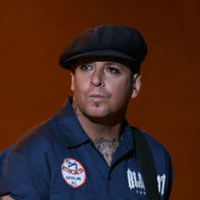 Rest Of Our Lives
DO Eighteen years in a traveling band Seen a lot of one night stands FA DO And still I found myself so very much alone […]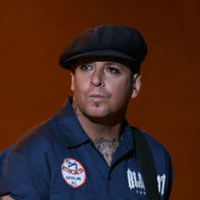 Cheating At Solitaire
Cheating At Solitaire è la title-track nonchè settima traccia dell'omonimo album solista di Mike Ness, frontman dei So...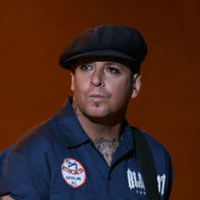 The Devil In Miss Jones
SIbm LAb SIbm SIbm LAb SIbm The days of wine and roses were a long time ago SIbm LAb SIbm The proms, teenage crusin' and […]
L'autore del post
Lascia un commento