The Man Who Sold the World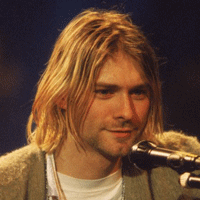 Nirvana
The Man Who Sold the World: Chords
Chitarrista, dita incriccate?

Scopri il metodo per sbloccare le tue dita




Intro:
SOL#    SOL#/FA#

MI    DO#m

                   SOL#
We passed upon the stair
                     DO#m
We spoke of was and when
                   SOL#
Although I wasn't there
                    MI
He said I was his friend
                    SI
Which came as a surprise
                 SOL#
I spoke into his eyes
                    DO#m
I thought you died alone
                  SI
A long long time ago
            MI
Oh no, not me
   DO              MI
We never lost control
        SI      MI
You're face to face
         DO                SOL#     DO#m
With the man who sold the world

MI   DO#m

                        SOL#
I laughed and shook his hand
                      DO#m
And made my way back home
                        SI
I searched for form and land
                       MI
For years and years I roamed
                   SI
I gazed a gazeless stare
                    SOL#
We marked a million hills
                  DO#m
I must have died alone
                   SI
A long, long time ago

Who knows?
     MI
Not me
  DO             MI
I never lost control
       SI       MI
You're face to face
         DO               SOL#     DO#m
With the man who sold the world

    SI
Who knows?
    MI
Not me
   DO            MI
We never lost control
       SI       MI
You're face to face
         DO                SOL#    DO#m
With the man who sold the world 

MI   DO#m   SOL#   DO#m   MI   DO#m   SOL#

DO#m   MI   DO#m   SOL#   DO#m   MI




Chitarrista, dita incriccate?

Scopri il metodo per sbloccare le tue dita
Credits
Autori: DAVID BOWIE, JONES DAVID ROBERT
Copyright: © BEWLAY BROS MUSIC (USA 1), CHRYSALIS-MUSIC-LTD, EMI MUSIC PUBLISHING LTD, TINTORETTO MUSIC, BMG RIGHTS MANAGEMENT (ITALY) S.R.L., EMI MUSIC PUBLISHING ITALIA SRL, OYEZ S.R.L.
Generato su Accordi e Spartiti - www.accordiespartiti.it
Tutto il contenuto si intende esclusivamente a uso didattico, di studio e di ricerca. Esso non è tratto da alcuna pubblicazione, ma è frutto esclusivamente di libere interpretazioni personali. L'utilizzazione di tali materiali è consentita unicamente a fini didattici e ne è vietata qualsiasi utilizzazione a scopi commerciali quali, a titolo esemplificativo, la pubblicazione a mezzo stampa oppure online oppure mediante pubblica rappresentazione.

 
The Man Who Sold the World: Video
The Man Who Sold the World è un brano celebre inciso dai Nirvana, contenuto nell'album MTV Unplugged in New York pubblicato nel 1994. Si tratta naturalmente di una cover dell'originale scritto dal grande David Bowie, inserito nell'album omonimo del 1970. La versione della band statunitense è in chiave acustica, registrata durante il concerto trasmesso da MTV, nella trasmissione "MTV Unplugged" del 1993.
Articoli correlati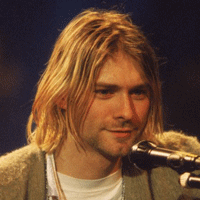 Nirvana: Vedi tutte le canzoni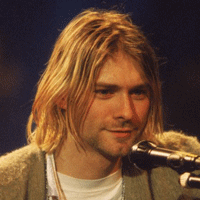 Smells Like Teen Spirit
Smells Like Teen Spirit è un brano che ha segnato un'epoca: primo singolo estratto da Nevermind, lo storico album del 1...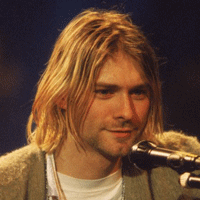 Polly
Polly venne scritta da Kurt Cobain nel 1988 con "Hitchhicker" come titolo originale, ma fu lasciata fuori dall'album d'e...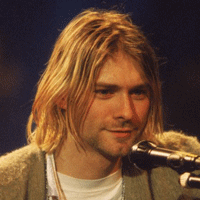 In Bloom
In Bloom è un pezzo scritto da Kurt Cobain e indirizzato a tutti coloro che al tempo, in quanto estranei alla musica un...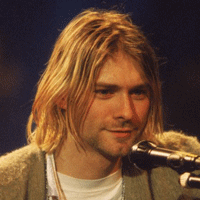 Where Did You Sleep Last Night?
Where Did You Sleep Last Night? è un brano del repertorio tradizionale americano, reinterpretato dai Nirvana in version...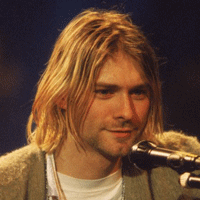 All Apologies
All Apologies è un brano inciso dai Nirvana, contenuto nell'album In Utero pubblicato nel 1993. Terzo lavoro in studio ...
L'autore del post
Lascia un commento