Stop Crying Your Heart Out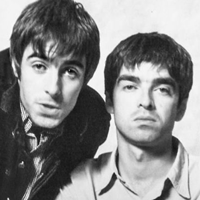 Oasis
Stop Crying Your Heart Out: Chords
Chitarrista, dita incriccate?

Scopri il metodo per sbloccare le tue dita




     SIm       SIm/LA       MI7
Hold on, hold on  Don´t be scared
                        SOL     
You never change what´s been uncome
         SIm          SIm/LA         MI7
Lay your smile, shine on  Don´t be scared
                  SOL             SOLadd9
Your destiny will keep you warm

                  RE               LA
Cause all of the stars, have faded away
                MIm7                       SOL
Just try not to worry, you´ll see them someday
              RE                    MI7
Take what you need, I´ll be on your way,
                     SOL        LA/SOL  SOL
and stop crying your heart out

    SIm       SIm/LA         MI7
Get up, come on  Why you´re scared
                        SOL       
You never change what´s been uncome

                  RE               LA
Cause all of the stars, have faded away
                MIm7                       SOL
Just try not to worry, you´ll see them someday
              RE                    MI7
Take what you need, I´ll be on your way,
                     SOL        LA/SOL  SOL
and stop crying your heart out

 |  RE                  LA
e|----2----2----2----2----2----2----2----2|
B|--3----5----3----5----3----5----3----5--|
G|----------------------------------------|ripete
D|----------------------------------------|
A|----------------------------------------|
E|----------------------------------------|

MIm7  SOL  RE  LA  MI7  SOLadd9

                  RE               LA
Cause all of the stars, have faded away
                MIm7                       SOL
Just try not to worry, you´ll see them someday
              RE                    MI7
Take what you need, I´ll be on your way,
                     MIm7        SOL
and stop crying your heart out
                  RE               LA
Cause all of the stars, have faded away
                MIm7                       SOL
Just try not to worry, you´ll see them someday
              RE                    LA
Take what you need, I´ll be on your way,
                     MIm7      RE/FA#  SOL
and stop crying your heart out
                   MIm7    RE/FA#  SOL
Stop crying your heart out
                   MIm7    RE/FA#  SOL
Stop crying your heart out
                   MIm7    RE/FA#  SOL
Stop crying your heart out

MIm7  RE/FA# SOL    MIm7  RE/FA# SOL

MIm7  RE/FA# SOL    MIm7  RE/FA# SOL   




Chitarrista, dita incriccate?

Scopri il metodo per sbloccare le tue dita
Credits
Autore: NOEL GALLAGHER
Copyright: © CREATION SONGS LTD, OASIS MUSIC, SONY MUSIC PUBLISHING (ITALY) S.R.L.
Generato su Accordi e Spartiti - www.accordiespartiti.it
Tutto il contenuto si intende esclusivamente a uso didattico, di studio e di ricerca. Esso non è tratto da alcuna pubblicazione, ma è frutto esclusivamente di libere interpretazioni personali. L'utilizzazione di tali materiali è consentita unicamente a fini didattici e ne è vietata qualsiasi utilizzazione a scopi commerciali quali, a titolo esemplificativo, la pubblicazione a mezzo stampa oppure online oppure mediante pubblica rappresentazione.

 
Stop Crying Your Heart Out: Video
Rilasciato come secondo singolo dall'album degli Oasis Heathen Chemistry del 2002, Stop Crying Your Heart Out ha raggiunto il secondo posto delle classifiche inglesi ed ha sbancato qui da noi in Italia raggiungendo la prima posizione. È stata scritta da Noel Gallagher ispirandosi ad un amico che stava attraversando un momento molto difficile, al quale poi la canzone è stata dedicata. Stop Crying Your Heart Out è stata spesso associata all'altro brano degli Oasis Don't Look Back In Anger per il suo spirito malinconico, per il titolo imperativo e per l'incitamento a superare i momenti difficili. È stato usato anche come colonna sonora del film The Butterfly Effect.
Articoli correlati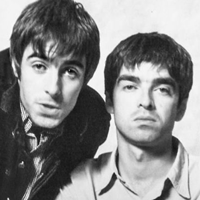 Oasis: Vedi tutte le canzoni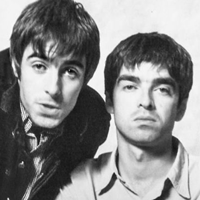 Let There Be Love
Intro: DO/SOL DO5+ DO/SOL DO5+ DO/SOL Who kicked a hole in the sky DO5+ LAm FA So the heavens would cry over me? DO/SOL Who […]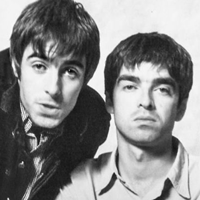 Champagne Supernova
Champagne Supernova è la traccia di chiusura del fortunatissimo album degli Oasis What's The Story Morning Glory?, del ...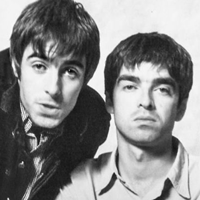 Don't Go Away
Don't Go Away è un brano composto e inciso dagli Oasis, contenuto nell'album Be Here Now pubblicato nel 1997. Terzo lav...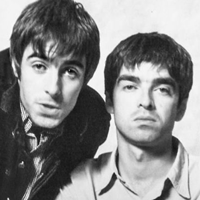 Live Forever
Live Forever è un brano composto e inciso dagli Oasis, contenuto nell'album Definitely Maybe pubblicato nel 1995. Disco...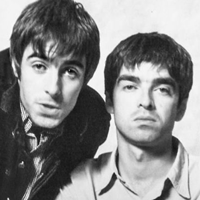 Stand By Me
Scritta da Noel Gallagher, Stand By Me è stato il secondo singolo rilasciato dal terzo album studio degli Oasis, Be Her...
L'autore del post
Lascia un commento