Pretty Fly (For A White Guy)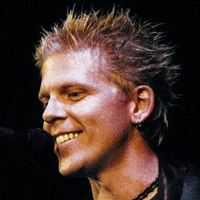 The Offspring
Pretty Fly (For A White Guy): Chords
Ecco il miglior Corso di Chitarra online

*
Give it to me baby... ahaaha
Give it to me baby... ahaaha
And all the girlies said
I'm pretty fly for a white guy

Strumentale (x4):
SI5  FA#5 LA5 SI5  MI5 RE5

Uno dos tres quatro, cinco cinco seis...

    SIm
You know it's kind of hard Just to get along today
    SIm
Our subject isn't cool But he fakes it anyway
   SIm
He may not have a clue And he may not have style
    SIm
But everything he lacks Well he makes up in denial so..

SIm        FA#
Don't debate 
  SIm          FA#
a player straight
RE          LA
You know he really
RE      MIm       RE 
doesn't get it anyway
     LA    SIm          FA#
He's gonna play the field
    SIm       FA#
and keep it real
    RE     LA
For you no way
RE  MIm    RE
for you no way
LA    SIm          FA#
So if you don't rate
         SIm      FA#
just overcompensate
              RE          LA      
At least that you'll know you
    RE     MIm         RE   LA
can always go on Ricki Lake
SOL               LA     
  The world needs wannabes
  SIm
a hey hey So do that
          SIm
brand new thing

Strumentale (x4):
SI5  FA#5 LA5 SI5  MI5 RE5
Give it to me baby... ahaaha
Give it to me baby... ahaaha
And all the girlies said
I'm pretty fly for a white guy

   SIm
He needs some cool tunes Not just any will suffice
         SIm
But they didn't have Ice Cube So he bought Vanilla Ice
    SIm
Now cruising in his Pinto he sees homies as he pass
    SIm
But if he looks twice They're gonna kick his lily ass so..

SIm        FA#
Don't debate 
  SIm          FA#
a player straight
RE          LA
You know he really
RE      MIm       RE 
doesn't get it anyway
     LA    SIm          FA#
He's gonna play the field
    SIm       FA#
and keep it real
    RE     LA
For you no way
RE  MIm    RE
for you no way
LA    SIm          FA#
So if you don't rate
         SIm      FA#
just overcompensate
              RE          LA      
At least that you'll know you
    RE     MIm         RE   LA
can always go on Ricki Lake
SOL               LA     
  The world needs wannabes
  SIm
a hey hey So do that
          SIm
brand new thing

         SIm
Now he's getting a tattooyeah He's getting ink done
   SIm
He asked for a 13 but they drew a 31
                 SIm
Friends say he's trying too hard And he's not quite hip
    SIm
But in his own mind He's the dopest trip

Strumentale (x4):
SI5  FA#5 LA5 SI5  MI5 RE5
Give it to me baby... ahaaha
Give it to me baby... ahaaha
And all the girlies said
I'm pretty fly for a white guy

SIm        FA#
Don't debate 
  SIm          FA#
a player straight
RE          LA
You know he really
RE      MIm       RE 
doesn't get it anyway
     LA    SIm          FA#
He's gonna play the field
    SIm       FA#
and keep it real
    RE     LA
For you no way
RE  MIm    RE
for you no way
LA    SIm          FA#
So if you don't rate
         SIm      FA#
just overcompensate
              RE          LA      
At least that you'll know you
    RE     MIm         RE   LA
can always go on Ricki Lake
SOL               LA     
  The world needs wannabes
  SIm
a hey hey So do that
          SIm
brand new thing

Ecco il miglior Corso di Chitarra online
Credits
Autori: ALLEN THOMAS, BROWN HAROLD, DICKERSON MORRIS DEWAYNE, GOLDSTEIN JERRY, HOLLAND BRYAN KEITH, HOLLAND DEXTER, JORDAN LE ROY, MILLER CHARLES, OSKAR LEE, SCOTT HOWARD
Copyright: © GAMETE MUSIC INC, ROUND HILL WORKS, WARNER MUSIC PUBLISHING ITALY S.R.L.
Generato su Accordi e Spartiti - www.accordiespartiti.it
Tutto il contenuto si intende esclusivamente a uso didattico, di studio e di ricerca. Esso non è tratto da alcuna pubblicazione, ma è frutto esclusivamente di libere interpretazioni personali.
L'utilizzazione di tali materiali è consentita unicamente a fini didattici e ne è vietata qualsiasi utilizzazione a scopi commerciali quali, a titolo esemplificativo, la pubblicazione a mezzo stampa oppure online oppure mediante pubblica rappresentazione.

 
Pretty Fly (For A White Guy): Video
Commercialmente, Pretty Fly (For A White Guy) è la canzone di maggior successo degli Offspring. Rilasciata come singolo nel 1998, estratto dall'album Americana, ha raggiunto il primo posto delle classifiche inglesi ed australiane anche grazie alla popolarità radiofonica. Il testo vuole ridicolizzare un ragazzo bianco che cerca di atteggiarsi da "gangsta" e di ostentare la sua passione per l'hip-hop solo perchè questo fa tendenza, permettendogli magari di abbordare qualche bella ragazza.
Articoli correlati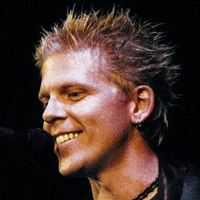 The Offspring: Vedi tutte le canzoni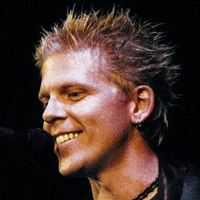 All I Want
All I Want è un brano composto e inciso dai The Offspring, contenuto nell'album Ixnay on the Hombre pubblicato nel 1997...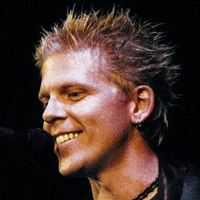 Self Esteem
Self Esteem è un brano scritto e inciso dai The Offspring, contenuto nell'album Smash pubblicato nel 1994. Terzo lavoro...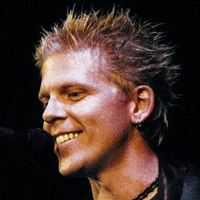 The Kids Aren't Alright
The Kids Aren't Alright è una canzone incisa su Americana (1998), quinto album studio degli Offspring, e da lì poi est...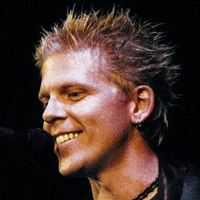 Can't Repeat
Can't Repeat è il singolo promotore del primo Greatest Hits degli Offspring, rilasciato nel 2005. Ispirato ad i suoi tr...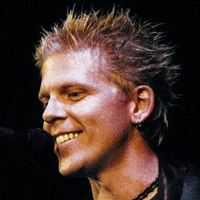 Want You Bad
Intro / Riff: MI5 SI5 SI5 LA5 LA5 DO#5 SI5 MI5 SI5 SI5 LA5 LA5 DO#5 SI5 MI5 SI5 SI5 LA5 LA5 DO#5 SI5 MI5 […]
L'autore del post
Lascia un commento