I'm Gonna Be (500 Miles)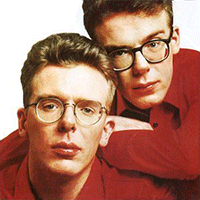 The Proclaimers
I'm Gonna Be (500 Miles): Chords
Corsi di Chitarra Gratis: Questo è il migliore

Intro:
MI5

       MI                
When I wake up, well I know I'm gonna be,
          LA             SI               MI
I'm gonna be the man who wakes up next to you

When I go out, yeah I know I'm gonna be
          LA             SI              MI
I'm gonna be the man who goes along with you

When I get drunk, well I know I'm gonna be
          LA             SI                 MI
I'm gonna be the man who gets drunk next to you

And when I haver, hey I know I'm gonna be
          LA               SI          MI
I'm gonna be the man who's havering to you
                        
And I would roll 500 miles
    LA            SI
And I would roll 500 more
        MI                              LA
Just to be the man who rolls a thousand miles
             SI
To fall down at your door

         MI
When I'm working, yes I know I'm gonna be
          LA               SI               MI
I'm gonna be the man who's working hard for you

And when the money, comes in for the work I do
          LA           SI          MI
I'll pass almost every penny on to you

When I come home (When I come home), 

well I know I'm gonna be
          LA             SI                 MI
I'm gonna be the man who comes back home to you

And when I grow old, well I know I'm gonna be
          LA               SI               MI
I'm gonna be the man who's growing old with you
                  
But I would roll 500 miles
    LA            SI
And I would roll 500 more
        MI                              LA
Just to be the man who roles a thousand miles
             SI
To fall down at your door

      MI
Da da da (da da da)

Da da da (da da da)
         LA                   SI              MI              
Da Da Da Dun Diddle Un Diddle Un Diddle Uh Da Da

Da da da (da da da)

Da da da (da da da)
         LA                   SI              MI
Da Da Da Dun Diddle Un Diddle Un Diddle Uh Da Da

         MI
When I'm lonely, well I know I'm gonna be
          LA               SI             MI
I'm gonna be the man who's lonely without you

And when I'm dreaming, 

well I know I'm gonna dream
          LA              SI                 MI
I'm gonna Dream about the time when I'm with you

When I go out (When I go out), 

well I know I'm gonna be
          LA             SI              MI
I'm gonna be the man who goes along with you

And when I come home(When I come home), 

yes I know I'm gonna be
          LA             SI                   DO#m
I'm gonna be the man who comes back home with you
          FA#m7            LA/SI            MI
I'm gonna be the man who's coming home with you

    MI       
And I would roll 500 miles
    LA            SI
And I would roll 500 more
        MI                               LA
Just to be the man who rolled a thousand miles
             SI
To fall down at your door

      MI
Da da da (da da da)

Da da da (da da da)
         LA                   SI              MI              
Da Da Da Dun Diddle Un Diddle Un Diddle Uh Da Da

Da da da (da da da)

Da da da (da da da)
         LA                   SI              MI
Da Da Da Dun Diddle Un Diddle Un Diddle Uh Da Da
     
Da da da (da da da)

Da da da (da da da)
         LA                   SI              MI              
Da Da Da Dun Diddle Un Diddle Un Diddle Uh Da Da

Da da da (da da da)

Da da da (da da da)
         LA                   SI              MI
Da Da Da Dun Diddle Un Diddle Un Diddle Uh Da Da
    MI
And I would walk 500 miles
    LA            SI
And I would roll 500 more
        MI                               LA
Just to be the man who rolled a thousand miles
             SI          MI
To fall down at your door




Corsi di Chitarra Gratis: Questo è il migliore
Credits
Autori: REID CHARLES STOBO, REID CRAIG MORRIS
Copyright: © WARNER CHAPPELL MUSIC
Generato su Accordi e Spartiti - www.accordiespartiti.it
Tutto il contenuto si intende esclusivamente a uso didattico, di studio e di ricerca. Esso non è tratto da alcuna pubblicazione, ma è frutto esclusivamente di libere interpretazioni personali.
L'utilizzazione di tali materiali è consentita unicamente a fini didattici e ne è vietata qualsiasi utilizzazione a scopi commerciali quali, a titolo esemplificativo, la pubblicazione a mezzo stampa oppure online oppure mediante pubblica rappresentazione.

 
I'm Gonna Be (500 Miles): Video
I'm Gonna Be (500 Miles) è un brano composto e inciso dai The Proclaimers, contenuto nell'album Sunshine on Leith pubblicato nel 1988. Secondo disco di inediti per il duo folk scozzese, si rivela un grande successo mondiale, risultato ottenuto grazie al cambio di sound avvicinando lo stile acustico e minimale al rock. La canzone è il brano d'apertura del lato A nonché il primo singolo estratto; nasceva nell'estate del 1987, prima di una partita di Football nella città di Aberdeen.
Articoli correlati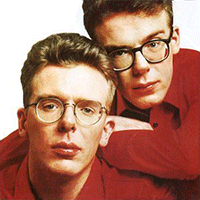 The Proclaimers: Vedi tutte le canzoni
L'autore del post
Lascia un commento