Otherside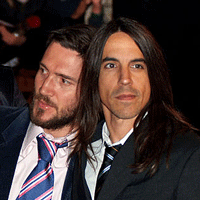 Red Hot Chili Peppers
Otherside: Chords
Ti piacerebbe imparare a improvvisare gli assoli? Scopri la sfida in 5 giorni

Intro:
 | LAm         FA            DO     SOL
e|-------------------------------------------|
B|-------------------------------------------|
G|-------------2---2--4-2-0------------------|
D|-2---2---2-----------------2------0---0--0-|
A|-0------0-0----------------3---------------|
E|-------------1---1----------------3---3--3-|

LAm           FA          DO
 How long how long will I slide
SOL         LAm FA   DO
Separate my si--de I don't
  SOL                LAm  FA
I don't believe it's bad
DO
Slit my throat
     SOL
It's all I ever 

LAm                           MIm
 I heard your voice through a photograph
LAm                         MIm
 I thought it up it brought up the past
LAm                    MIm
 Once you know you can never go back
            SOL            LAm
I've got to take it on the otherside

LAm                     MIm
 Centuries are what it meant to me
LAm                 MIm
 A cemetery where I marry the sea
LAm                          MIm
 Stranger things could never change my mind
            SOL            LAm
I've got to take it on the otherside
SOL            LAm
Take it on the otherside
SOL
Take it on
LAm
Take it on 

LAm           FA          DO
 How long how long will I slide
SOL         LAm FA   DO
Separate my si--de I don't
  SOL                LAm  FA
I don't believe it's bad
DO
Slit my throat
     SOL
It's all I ever 

LAm                  MIm
 Pour my life into a paper cup
LAm                         MIm
 The ashtray's full and I'm spillin' my guts
LAm                     MIm
 She wants to know am I still a slut
            SOL            LAm
I've got to take it on the otherside 

LAm                        MIm    
 Scarlet starlet and she's in my bed
LAm                 MIm
 A candidate for my soul mate bled
LAm                   MIm
 Push the trigger and pull the thread
            SOL            LAm
I've got to take it on the otherside
SOL            LAm
Take it on the otherside
SOL
Take it on
LAm
Take it on 

LAm           FA          DO
 How long how long will I slide
SOL         LAm FA   DO
Separate my si--de I don't
  SOL                LAm  FA
I don't believe it's bad
DO
Slit my throat
     SOL          
It's all I ever 

MI5  DO7+  MI5  DO7+

 | MI5                                                         
e|----------------------------------------|
B|----------------------------------------|
G|-9--9--9---9--9--9---12--9--9---9--9--9-|
D|-9--9--9-------------12--9--9-----------|
A|-7--7--7-----------------7--7-----------|
E|----------------------------------------|

MI5
 Turn me on take me for a hard ride
DO7+
 Burn me out leave me on the otherside
MI5
 I yell and tell it that It's not my friend
  DO7+        
I tear it down I tear it down

And then it's born again 

LAm  FA  DO  SOL

LAm           FA          DO
 How long how long will I slide
SOL         LAm FA   DO
Separate my si--de I don't
  SOL                LAm  FA
I don't believe it's bad
DO
Slit my throat
     SOL   LAm  FA  
It's all I ever 
    DO     SOL                LAm  FA
How long I don't believe it's bad
DO
Slit my throat
     SOL         LAm
It's all I ever




Ti piacerebbe imparare a improvvisare gli assoli? Scopri la sfida in 5 giorni
Credits
Autori: ANTHONY KIEDIS, CHAD SMITH, MICHAEL BALZARY, JOHN FRUSCIANTE
Copyright: © MOEBETOBLAME MUSIC, UNIVERSAL MUSIC PUBLISHING RICORDI S.R.L
Generato su Accordi e Spartiti - www.accordiespartiti.it
Tutto il contenuto si intende esclusivamente a uso didattico, di studio e di ricerca. Esso non è tratto da alcuna pubblicazione, ma è frutto esclusivamente di libere interpretazioni personali.
L'utilizzazione di tali materiali è consentita unicamente a fini didattici e ne è vietata qualsiasi utilizzazione a scopi commerciali quali, a titolo esemplificativo, la pubblicazione a mezzo stampa oppure online oppure mediante pubblica rappresentazione.

 
Otherside: Video
Otherside è un brano pubblicato nel 2000 dai Red Hot Chili Peppers con l'album Californication, poi estratto come terzo singolo che raggiunse la vetta della classifica americana Modern Rock Tracks. La canzone presenta un videoclip piuttosto particolare, costruito in un ambiente tetro e monocromatico in stile gotico: la citazione in tal senso è rivolta a Il Gabinetto Del Dottor Caligari, film del 1920 diretto da Robert Wiene e manifesto del cinema espressionista tedesco.
Articoli correlati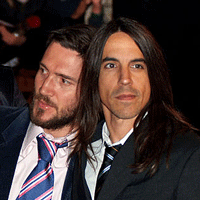 Red Hot Chili Peppers: Vedi tutte le canzoni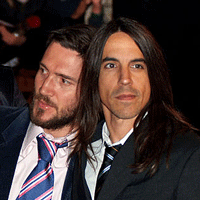 Scar Tissue
Inconfondibile marchio dei Red Hot Chili Peppers e del genio di John Frusciante: Scar Tissue è una storia a parte fin d...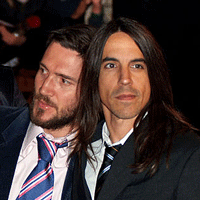 Under The Bridge
Under The Bridge è stato rilasciato nel 1992 come secondo singolo dall'album Blood Sugar Sex Magik. Il cantante Antony ...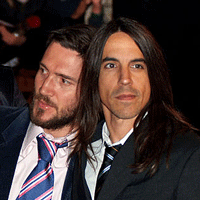 Californication
Pare che il riff di Californication sia stato ispirato a John Frusciante dalla canzone Carnage Visors dei The Cure: fino...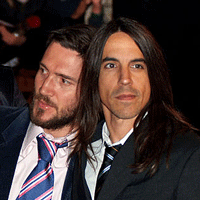 Soul to Squeeze
Soul to Squeeze è un brano composto e inciso dai Red Hot Chili Peppers, pubblicato come singolo nel 1993. Canzone firma...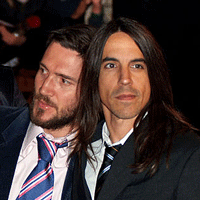 Snow (Hey Oh)
Snow (Hey Oh) è un singolo estratto dall'album del 2006 dei Red Hot Chili Peppers, Stadium Arcanum. Rappresenta un reco...
L'autore del post
Lascia un commento