Sympathy For The Devil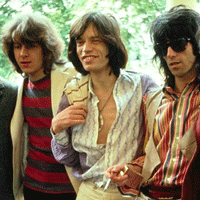 The Rolling Stones
Sympathy For The Devil: Chords
Chitarrista, dita incriccate?

Scopri il metodo per sbloccare le tue dita




MI                        RE        
  Please allow me to introduce myself
      LA                MI
I'm a man of wealth and taste
MI                       RE
  I've been around for a long, long year
      LA                    MI
Stole many a man's soul and faith

MI                      RE
  And I was 'round when Jesus Christ
        LA                  MI
Had his moment of doubt and pain
                    RE
Made damn sure that Pilate
           LA                   MI
Washed his hands and sealed his fate



SI                  
  Pleased to meet you
         LA/DO#   MI
Hope you guess my name
           SI
But what's puzzling you
              LA/DO#  MI
Is the nature of my   game



MI                   RE
  I stuck around St. Petersburg
       LA                      MI
When I saw it was a time for a change
                        RE
Killed the Czar and his ministers
    LA                MI
Anastasia screamed in vain

  MI
I rode a tank 
       RE
Held a general's rank
         LA          
When the Blitzkrieg raged
        MI
And the bodies stank



SI                  
  Pleased to meet you
         LA/DO#   MI
Hope you guess my name
           SI
But what's puzzling you
              LA/DO#  MI
Is the nature of my   game



  MI
I watched with glee
           RE
While your kings and queens
           LA
Fought for ten decades
                  MI
For the Gods they made

  MI
I shouted out
                RE
"Who killed the Kennedys?"
     LA
When after all
               MI
It was you and me

MI                   RE
  Let me please introduce myself
      LA                MI
I'm a man of wealth and taste
MI                     RE
  And I laid traps for troubadours
        LA                            MI
Who get killed before they reached Bombay 



SI                  
  Pleased to meet you
         LA/DO#   MI
Hope you guess my name
           SI
But what's puzzling you
              LA/DO#  MI
Is the nature of my   game! Oh yeah, get down, baby



Strumentale:
MI  RE  LA  MI



SI                  
  Pleased to meet you
         LA/DO#   MI
Hope you guess my name
           SI
But what's puzzling you
              LA/DO#  MI
Is the nature of my   game



MI                       RE
  Just as every cop is a criminal
    LA              MI
And all the sinners saints
MI
  As heads is tails
             RE
Just call me Lucifer
              LA              MI
'Cause I'm in need of some restraint

MI
  So if you meet me
          RE
Have some courtesy
          LA                 MI
Have some sympathy, and some taste
MI                          RE
  Use all your well-learned politesse
        LA               MI
Or I'll lay your soul to waste, uh yeah



SI                  
  Pleased to meet you
         LA/DO#   MI
Hope you guess my name
           SI
But what's puzzling you
              LA/DO#  MI
Is the nature of my   game



Strumentale:
MI  RE  LA  MI

Chitarrista, dita incriccate?

Scopri il metodo per sbloccare le tue dita
Credits
Autori: KEITH RICHARDS, MICK JAGGER
Copyright: © WESTMINSTER MUSIC LTD, ABKCO MUSIC INTERNATIONAL LTD, ESSEX ITALIANA EDIZIONI MUSICALI S.R.L.
Generato su Accordi e Spartiti - www.accordiespartiti.it
Tutto il contenuto si intende esclusivamente a uso didattico, di studio e di ricerca. Esso non è tratto da alcuna pubblicazione, ma è frutto esclusivamente di libere interpretazioni personali. L'utilizzazione di tali materiali è consentita unicamente a fini didattici e ne è vietata qualsiasi utilizzazione a scopi commerciali quali, a titolo esemplificativo, la pubblicazione a mezzo stampa oppure online oppure mediante pubblica rappresentazione.

 
Sympathy For The Devil: Video
Sympathy For The Devil è la prima traccia di Beggars Banquet, album del 1968 inciso dai Rolling Stones. Scritta da Mick Jagger con la collaborazione del chitarrista Keith Richards, inizialmente era intitolata "The Devil Is My Name" ed è una narrazione in prima persona dal punto di vista di Lucifero. Nel 2004 il magazine Rolling Stone l'ha classificata 32esima tra le più belle canzoni di tutti i tempi, e le cover realizzate sono tantissime, molte delle quali recanti firme importanti quali Bryan Ferry, Guns 'n Roses, Ozzy Osbourne, U2, Pearl Jam.
Articoli correlati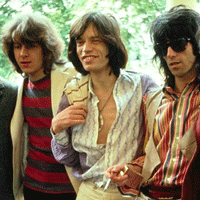 The Rolling Stones: Vedi tutte le canzoni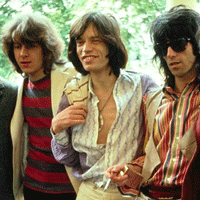 Angie
Angie è un brano inciso dai mitici The Rolling Stones, contenuto nell'album Goats Head Soup pubblicato nel 1973. Terzo ...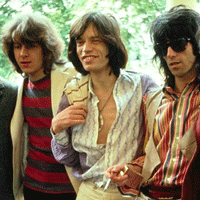 Satisfaction
Rilasciata nel 1965, (I Can't Get No) Satisfaction è una canzone dei Rolling Stones scritta da Mick Jagger e Keith Rich...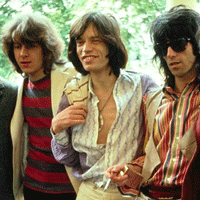 Jumpin' Jack Flash
Jumpin' Jack Flash è un celebre singolo dei Rolling Stones uscito nel 1968, che segnava il ritorno del gruppo allo stil...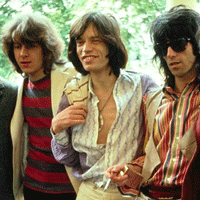 Wild Horses
Wild Horses è un brano composto e inciso dai Rolling Stones, contenuto nell'album Sticky Fingers pubblicato nel 1971. S...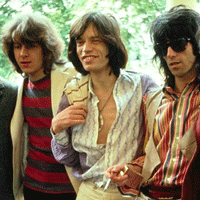 Ruby Tuesday
Ruby Tuesday è un brano dei mitici The Rolling Stones, contenuto nell'album Between the Buttons pubblicato nel 1967. Di...
L'autore del post
Lascia un commento