The Power of Love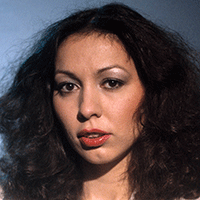 Jennifer Rush
The Power of Love: Chords
Chitarrista, dita incriccate?

Scopri il metodo per sbloccare le tue dita




                    LAb
The whispers in the morning
               FAm
Of lovers sleeping tight
               LAb
Are rolling by like thunder now
                  MIb
As I look in your eyes
                  LAb
I hold on to your whole body
                FAm
And feel each move you make
                       REb
Your voice is warm and tender
            LAb/DO      MIb
A love that I could not forsake

                 LAb
'Cause I'm your lady
                REb
And you are my man
         REb/DO SIbm
Whenever you   reach for me
                    MIb
I'll do all that I can

                LAb              FAm
Lost is how I'm feeling lying in your arms
                         LAb
When the world outside's too much to take
                      MIb
That all ends when I'm with you
                        LAb
Even though there may be times
                FAm
It seems I'm far away
             REb
Never wonder where I am
            LAb/DO     MIb
'Cause I am always by your side

                 LAb
'Cause I'm your lady
                REb
And you are my man
         REb/DO SIbm
Whenever you   reach for me
                   MIb
I'll do all that I can
                  LAb
We're heading for something
                     REb
Somewhere I've never been
            REb/DO SIbm
Sometimes I am    frightened
              LAb  MIb     
But I'm ready to learn
       REb       LAb
Of the power of love

REb  MIb                 LAb
 The sound of your heart beating
REb      MIb         FAm    MIb REb
 Made it clear suddenly
    MIb            LAb         REb
The feeling that I can't go on
                MIb
Is light years away

                 LAb
'Cause I'm your lady
               REb
And you are my man
         REb/DO SIbm
Whenever you   reach for me
                    MIb
I'll do all that I can
                  LAb
We're heading for something
                      REb
Somewhere I've never been
            REb/DO SIbm
Sometimes I am   frightened
              LAb  MIb     
But I'm ready to learn
       REb       LAb
Of the power of love

We're heading for something
                      REb
Somewhere I've never been
            REb/DO SIbm
Sometimes I am   frightened
              LAb  MIb     
But I'm ready to learn
       REb       LAb
Of the power of love
             
The power of love
             REb
The power of love
            REb/DO SIbm
Sometimes I am    frightened
              LAb  MIb
But I'm ready to learn
       REb      LAb         
Of the power of love...
           
REb     REb/DO SIbm    LAb  MIb    REb    LAb  




Chitarrista, dita incriccate?

Scopri il metodo per sbloccare le tue dita
Credits
Autori: DE ROUGE CANDY, MENDE GUNTHER, APPLEGATE MARY SUSAN, KLOPPROGGE MARY SUSAN, RUSH JENNIFER
Copyright: © EMI SONGS
Generato su Accordi e Spartiti - www.accordiespartiti.it
Tutto il contenuto si intende esclusivamente a uso didattico, di studio e di ricerca. Esso non è tratto da alcuna pubblicazione, ma è frutto esclusivamente di libere interpretazioni personali. L'utilizzazione di tali materiali è consentita unicamente a fini didattici e ne è vietata qualsiasi utilizzazione a scopi commerciali quali, a titolo esemplificativo, la pubblicazione a mezzo stampa oppure online oppure mediante pubblica rappresentazione.

 
The Power of Love: Video
The Power of Love è un brano scritto e interpretato da Heidi Stern, meglio conosciuta come Jennifer Rush, contenuto nell'album eponimo pubblicato nel 1984. Secondo lavoro in studio per la cantautrice di New York, viene realizzato dopo la sua permanenza in Germania (Paese d'origine), dove tentò una carriera da cantante insieme al padre tenore. La canzone è la traccia di chiusura del disco ed è scritta insieme a Mary Susan Applegate, Candy de Rouge e Gunther Mende; pezzo iconico degli anni Ottanta!
Articoli correlati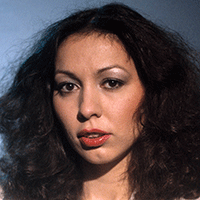 Jennifer Rush: Vedi tutte le canzoni
L'autore del post
Lascia un commento