Making Believe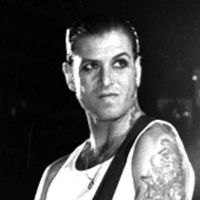 Social Distortion
Making Believe: Chords
Chitarrista, dita incriccate?

Scopri il metodo per sbloccare le tue dita




Intro:
FA#   SI   FA#   DO#   FA#

         FA#   SI               FA#
Making believe.. that you still love me
        DO#                 FA#
It's leaving me.. alone and so blue
            FA#   SI               FA#
I'll always dream.. but I'll never own you
       DO#                FA#
Making believe.. is all I can do

         FA#   SI               FA#
Making believe.. that you still love me
        DO#                 FA#
It's leaving me.. alone and so blue
            FA#   SI               FA#
I'll always dream.. but I'll never own you
       DO#                FA#
Making believe.. is all I can do

             DO#
I can't hold you close..
                        FA#
darling when you're not with me
             DO#                      FA#
You're somebody's love.. you'll never be mine
         FA#   SI              FA#
Making believe.. I'll spend my lifetime
  DO#                   FA#
Loving you.. and making believe

FA#   SI   FA#   DO#   FA#

FA#   SI   FA#   DO#   FA#

             DO#
I can't hold you close..
                        FA#
darling when you're not with me
             DO#                      FA#
You're somebody's love.. you'll never be mine
         FA#   SI              FA#
Making believe.. I'll spend my lifetime
  DO#                   FA#
Loving you.. and making believe

FA#   SI   FA#   DO#   FA#

FA#   SI   FA#   DO#   FA#

         FA#   SI               FA#
Making believe.. that you still love me
        DO#                 FA#
It's leaving me.. alone and so blue
            FA#   SI               FA#
I'll always dream.. but I'll never own you
       DO#                FA#
Making believe.. is all I can do

             DO#
I can't hold you close..
                        FA#
darling when you're not with me
             DO#                      FA#
You're somebody's love.. you'll never be mine
         FA#   SI              FA#
Making believe.. I'll spend my lifetime
  DO#                   FA#
Loving you.. and making believe

End:
            DO#              FA#
Just loving you.. and making believe
            DO#
Just loving you.....
               FA#  SI  FA#  DO#  FA#
and making be..lieve




Chitarrista, dita incriccate?

Scopri il metodo per sbloccare le tue dita
Credits
Autore: WORK JIMMY
Copyright: © SONYATV ACUFF ROSE MUSIC, SM PUBLISHING (ITALY) S.R.L.
Generato su Accordi e Spartiti - www.accordiespartiti.it
Tutto il contenuto si intende esclusivamente a uso didattico, di studio e di ricerca. Esso non è tratto da alcuna pubblicazione, ma è frutto esclusivamente di libere interpretazioni personali. L'utilizzazione di tali materiali è consentita unicamente a fini didattici e ne è vietata qualsiasi utilizzazione a scopi commerciali quali, a titolo esemplificativo, la pubblicazione a mezzo stampa oppure online oppure mediante pubblica rappresentazione.

 
Making Believe: Video
Making Believe è la terza traccia di Somewhere Between Heaven And Hell (1992), il quarto lavoro studio dei californiani Social Distortion: è la cover di un successo datato 1955 del musicista country americano Jimmy Work. La versione dei Social Distortion è stata ripresa dai Volbeat nel loro album del 2008 Guitar Gangsters & Cadillac Blood.
Articoli correlati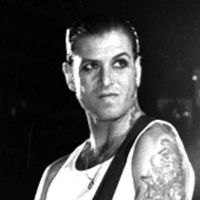 Social Distortion: Vedi tutte le canzoni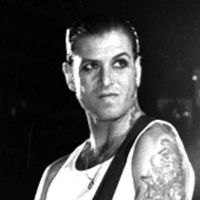 Bad Luck
Bad Luck è un brano composto e inciso dai Social Distortion, contenuto nell'album Somewhere Between Heaven and Hell pub...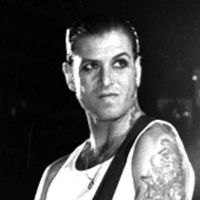 I Was Wrong
I Was Wrong è un brano scritto e inciso dai Social Distortion, contenuto nell'album White Light, White Heat, White Tras...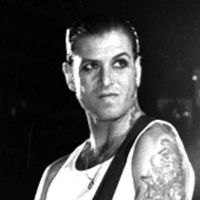 Prison Bound
Intro: FA# DO# RE#m DO# SI FA# DO# RE#m DO# SI FA# DO# RE#m DO# SI FA# DO# RE#m DO# SI FA# Well, I'm goin' […]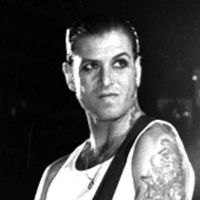 Angels Wings
Intro: DO RE MIm MIm MIm DO You say you're down on your luck RE SOL Hey baby, its a long, long way up DO […]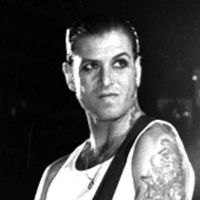 Reach For The Sky
Intro: SIb5 DO5 REb5 FA5 MIb Riff: | SIbm SOLb REb LAb e|—————————————| B|—————————————| G|-6-5-3—6-5-3—-6-5-3-1-3-5-6-8-6-5–| x2 D|——3——–1———————–| A|—————————————| E|—————————————| SIbm SIbm SIbm SIbm LAb SIbm […]
L'autore del post
Lascia un commento