Patience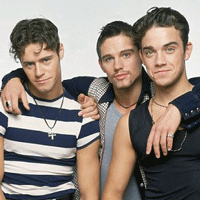 Take That
Patience: Chords
Chitarrista, dita incriccate?

Scopri il metodo per sbloccare le tue dita

Intro:
Capotasto III

  SOLm         SIb        MIbadd9        FA
e|--------------------------------------------------|
B|-------------------3------------3------------3----|
G|-------0--------------0------------0------2-----2-|
D|----------------0-----------2----------0----------|
A|----2--------------------3------------------------|
E|-0--------2--3------------------------------------|

               SOLm   SIb  MIbadd9 FA
Just have a little patience
                     SOLm  SIb  MIbadd9 FA
I'm still hurting from a love I lost
               SOLm     SIb  MIbadd9 FA
I'm feeling your frustration
                SOLm  SIb  MIbadd9 FA
Any minute all the pain will stop

        MIbadd9          SIb/RE            MIbadd9
Just hold me close inside your arms tonight
                     DO
Don't be too hard on my emotions

      SOLm  MIb  SIb  FA
Cause I...
     SOLm  MIb  SIb  FA
need ti----------me
            SOLm          MIb
My heart is numb, has no feeling
   SIb              FA
So while I'm still healing
     SOLm  MIb  SIb  FA
Just try---------------

and have a little...
SOLm  SIb  MIbadd9 FA
 Patience
                  SOLm  SIb  MIbadd9 FA
I really wanna start over again
                   SOLm    SIb  MIbadd9 FA
I know you wanna be my salvation
                SOLm  SIb  MIbadd9 FA
The one that I can always depend

        MIbadd9
I'll try to be strong, believe me
SIb/RE                MIbadd9
 I'm trying to move on
                     DO
It's complicated but understand me

      SOLm  MIb  SIb  FA
Cause I...
     SOLm  MIb  SIb  FA
need ti----------me
            SOLm          MIb
My heart is numb, has no feeling
   SIb              FA
So while I'm still healing
     SOLm  MIb  SIb  FA
Just try---------------

and have a little...
LAb    MIb    SIb
 Patience,   yeah
              LAb   MIb     SIb
Have a little  patience,   yeah
             MIb           SIb/RE
Cause these scars run so deep
          DOm
It's been hard
       SIb       FA/LA
But I have to believe

            SOLm  MIb  SIb  FA
Have a little patience
            SOLm  MIb  SIb  FA
Have a little patience

      SOLm  MIb  SIb  FA
Cause I...
     SOLm  MIb  SIb  FA
need ti----------me
            SOLm          MIb
My heart is numb, has no feeling
   SIb              FA
So while I'm still healing
     SOLm  MIb  SIb  FA
Just try---------------
                   SOLm  MIb  SIb  FA
and have a little...  patience
                   SOLm  MIb  SIb  FA
and have a little...  patience
            SOLm          MIb
My heart is numb, has no feeling
   SIb              FA
So while I'm still healing
     SOLm  MIb  SIb  FA
Just try---------------
                   SOLm  
and have a little...  patience




Chitarrista, dita incriccate?

Scopri il metodo per sbloccare le tue dita
Credits
Autori: BARLOW GARy, DONALD HOWARD PAUL, ORANGE JASON THOMAS, OWEN MARK, SHANKS JOHN M.
Copyright: © BMG MUSIC PUBLISHING INTERNATIONAL LTD, EMI MUSIC PUBLISHING LTD, JOHN SHANKS MUSIC, SONYATV MUSIC PUBLISHING (UK) LIMITED, WB MUSIC CORP, EMI MUSIC PUBLISHING ITALIA SRL, SM PUBLISHING (ITALY) S.R.L., UNIVERSAL MUSIC PUBLISHING RICORDI S.R.L, WARNER MUSIC PUBLISHING ITALY S.R.L.
Generato su Accordi e Spartiti - www.accordiespartiti.it
Tutto il contenuto si intende esclusivamente a uso didattico, di studio e di ricerca. Esso non è tratto da alcuna pubblicazione, ma è frutto esclusivamente di libere interpretazioni personali.
L'utilizzazione di tali materiali è consentita unicamente a fini didattici e ne è vietata qualsiasi utilizzazione a scopi commerciali quali, a titolo esemplificativo, la pubblicazione a mezzo stampa oppure online oppure mediante pubblica rappresentazione.

 
Patience: Video
Patience è il singolo con cui nel 2006 i Take That sono tornati sulle scene dopo 8 anni dal loro ultimo lavoro assieme. È stato promosso come primo singolo estratto dal loro album Beautiful World. È stato uno dei dischi più venduti del 2006 in tutta Europa, giunto in testa alle classifiche in Italia, Regno Unito, Spagna e Svizzera ed ha anche ricevuto un Brit Award quale "incisione dell'anno".
Articoli correlati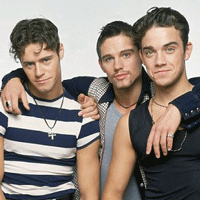 Take That: Vedi tutte le canzoni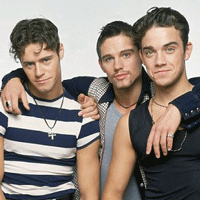 Could It Be Magic
Could It Be Magic è un brano degli anni Settanta, reinterpretato con un nuovo arrangiamento dai Take That e contenuto n...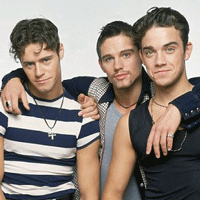 Love Love
Love Love è un brano inciso dai Take That, contenuto nel EP Progressed pubblicato nel 2011. Si tratta del primo Extende...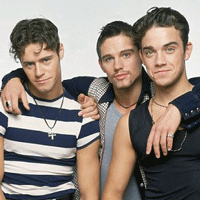 Never Forget
Never Forget è un brano interpretato e inciso dai Take That, contenuto nell'album Nobody Else pubblicato nel 1995. Terz...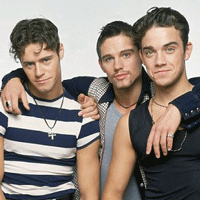 Rule the World
Rule the World è un brano composto e inciso dai Take That, contenuto nell'album Beautiful World pubblicato nel 2006. Qu...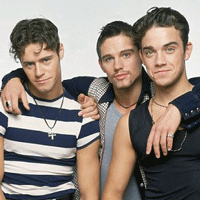 Kidz
Kidz è un brano composto e inciso dai Take That, contenuto nell'album Progress pubblicato nel 2010. Sesto disco di ined...
L'autore del post
Lascia un commento