Macho Man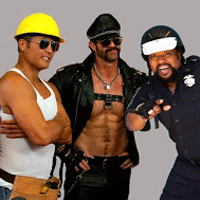 Village People
Macho Man: Chords
Chitarrista, dita incriccate?

Scopri il metodo per sbloccare le tue dita

REm        
Body.....wanna feel my body?
  
Body.....such a thrill my body 

Body...wanna touch my body? 
 
Body...it's too much my body 

Check it out my body, body 
 
Don't you doubt my body, body

talkin' bout my body, body, 

check it out my body 

SOLm7              SOL# SOLm7  
Every man wants to be a macho macho man 
                      SOL# SOLm7
to have the kind of body,  always in demand 
DO                DO#       DO
Jogging in the mornings.......go man go 
                        DO#   DO  
works out in the health spa.....muscles glow 
SOLm7                SOL#  SOLm7
You can best believe that, he's a macho man 
                  SOL#  SOLm7
ready to get down with, anyone he can....
DO
hey hey hey hey hey
  
FA           SIb
Macho, macho man (macho man)
FA               DO
I've got to be a macho man
FA           SIb FA          DO     FA
Macho, macho man I've got to be a macho
FA           SIb  FA               DO
Macho, macho man  I've got to be a macho man
FA           SIb FA          DO     FA
Macho, macho man I've got to be a macho             

REm
Body, its so hot, my body, body

love to pop my body

Body, love to please my body, body

don't you tease my body

Body, you'll adore my body, body

come explore my body

Body, made by God, my body, body

it's so good my body

SOLm7              SOL#     SOLm7  
You can tell a macho.... he has a funky walk 
                          SOL#  SOLm7
his western shirts and leather, always look so boss 
DO               DO#    DO
Funky with his body.....he's a king
                DO#    DO 
call him Mister Eagle,  dig his chains 
SOLm7                SOL#  SOLm7
You can best believe that, he's a macho man 
                   SOL#    SOLm7                        
likes to be the leader, he never dresses grand....
DO
hey hey hey hey hey 

FA           SIb
Macho, macho man (macho man)
FA               DO
I've got to be a macho man
FA           SIb FA          DO     FA
Macho, macho man I've got to be a macho
FA           SIb  FA               DO
Macho, macho man  I've got to be a macho man
FA           SIb FA          DO     FA
Macho, macho man I've got to be a macho  

REm
Body, body, body wanna feel my body
 
Body, body, body gonna thrill my body
 
Body, body, body don't cha stop my body

Body, body, body it's so hot my body

SOLm7              SOL# SOLm7
Every man ought to be a macho macho man
                      SOL#  SOLm7
To live a life of freedom,  machos make a stand
DO                   DO#  DO  
Have their own life style  and ideals
                              DO#   DO
Possess the strength and confidence, life's a steal
SOLm7                SOL#  SOLm7
You can best believe that  he's a macho man
                  SOL#   SOLm7  
He's a special person in anybody's land 
DO
Hey! Hey! Hey, hey, hey! 

FA           SIb
Macho, macho man (macho man)
FA               DO
I've got to be a macho man
FA           SIb FA          DO     FA
Macho, macho man I've got to be a macho
FA           SIb  FA               DO
Macho, macho man  I've got to be a macho man
FA           SIb FA          DO     FA
Macho, macho man I've got to be a macho
FA           SIb
Macho, macho man (macho man)
FA               DO
I've got to be a macho man
FA           SIb FA          DO     FA
Macho, macho man I've got to be a macho
FA           SIb  FA               DO
Macho, macho man  I've got to be a macho man
FA           SIb FA          DO     FA
Macho, macho man I've got to be a macho

FA  SIb  FA  DO

FA  SIb  FA DO FA 




Chitarrista, dita incriccate?

Scopri il metodo per sbloccare le tue dita
Credits
Autori: BELOLO HENRI, MORALI JACQUES, WHITEHEAD BEAURIS ALLEN JR, WILLIS VICTOR EDWARD
Copyright: © SCORPIO MUSIC, DI PIUS.R.L.
Generato su Accordi e Spartiti - www.accordiespartiti.it
Tutto il contenuto si intende esclusivamente a uso didattico, di studio e di ricerca. Esso non è tratto da alcuna pubblicazione, ma è frutto esclusivamente di libere interpretazioni personali.
L'utilizzazione di tali materiali è consentita unicamente a fini didattici e ne è vietata qualsiasi utilizzazione a scopi commerciali quali, a titolo esemplificativo, la pubblicazione a mezzo stampa oppure online oppure mediante pubblica rappresentazione.

 
Macho Man: Video
Macho Man è il secondo singolo inciso nel 1978 dal gruppo americano dei Village People, primo estratto dal loro secondo album che da esso prendeva il titolo, appena un anno dopo la loro formazione a New York. Il primo singolo era stato "I Am What I Am", che però non aveva riscosso un grande successo, difatti Macho Man fu il brano che sancì il loro debutto nelle classifiche americane, spianando così la strada a quello che solo pochi mesi dopo sarebbe divenuto uno dei più grandi successi musicali di tutti i tempi, ovvero Y.M.C.A.. Come suggerisce il titolo, il testo esalta i risultati fisici del duro lavoro e dell'attività fisica e fu scritto in fretta e furia il giorno stesso in cui il gruppo, dopo esser stato messo sotto contratto, si apprestava a recarsi per la prima volta in sala di registrazione. È stata spesso utilizzata in film e telefilm per accompagnare scene di fitness.
Articoli correlati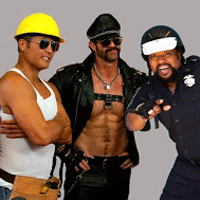 Village People: Vedi tutte le canzoni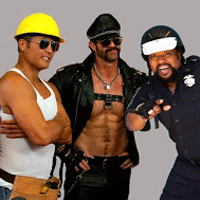 Y.M.C.A.
Y.M.C.A. è l'acronimo di Young Men's Christian Association, associazione di volontari per aiutare i bisognosi mediante ...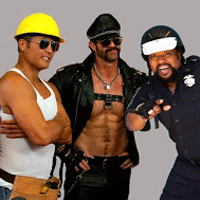 Go West
Go West è un brano inciso dai Village People, contenuto nell'album omonimo pubblicato nel 1979. Quarto lavoro in studio...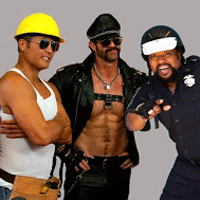 In the Navy
In the Navy è un brano inciso dai mitici Village People, contenuto nell'album Go West pubblicato nel 1979. Canzone scri...
L'autore del post
Lascia un commento