Joker And The Thief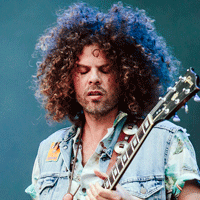 Wolfmother
Joker And The Thief: Chords
Chitarrista, dita incriccate?

Scopri il metodo per sbloccare le tue dita




Riff:

e|--------------------------------|
B|--------------------------------|
G|---------0h5h7---------0h5h7----|
D|---0h5h7---------0h5h7----------|ripete
A|--------------------------------|
D|--------------------------------|

Intro: 
REm   DO   REm   DO   FA   SOL   REm

 | REm
e|--------------------------------------|
B|--------------------------------------|
G|--------------------------------------|
D|-12-12-12-12-12-12--10h12-10h12-10h12-|
A|-12-12-12-12-12-12--10h12-10h12-10h12-|
D|-12-12-12-12-12-12--10h12-10h12-10h12-|  x3

 |  FA           SOL  
e|----------------------------------------|
B|----------------------------------------|
G|----------------------------------------|
D|-15-15-15-15-/-17-17---15h17-15h17-15-/-|
A|-15-15-15-15-/-17-17---15h17-15h17-15-/-|
D|-15-15-15-15-/-17-17---15h17-15h17-15-/-|  x1

 | REm
e|---------------------------------------|
B|---------------------------------------|
G|---------------------------------------|
D|-/12-12-12-12-12-12--10h12-10h12-10h12-|
A|-/12-12-12-12-12-12--10h12-10h12-10h12-|
D|-/12-12-12-12-12-12--10h12-10h12-10h12-|  x2


REm
 I said the joker is a wanted man

he makes his way all across the land

see him sifting through the sand
        FA 
So I'll tell you all the story
          SOL                         REm
'bout the joker and the thief in the night

He's always laughing in the midst of power

are we living in the final hour

there is always sweet in sour
    FA     SOL       REm    DO
So, we are not goin' home



RE                           DO
Can you see the joker flying over
RE                              DO
as she's standing in a field of clover
FA
watching out everyday
  SOL                                         REm
I wonder what would happen if he took her away



REm
 What you see, well you might not know

you get the feelin' comin' after the glow

the vagabond is movin' slow
        FA
So I'll tell you all the story
          SOL                         REm
'bout the joker and the thief in the night

All the people that you see in the night

hold their dreams up to the light

the wildebeest is searching for sight
FA     SOL       REm   DO     
We are not goin' home



RE                           DO
Can you see the joker flying over
RE                              DO
as she's standing in a field of clover
FA 
watching out everyday
  SOL
I wonder what would happen if he took her away

RE  DO

RE   DO   FA   SOL   RE   DO   

RE   DO   FA   SOL   RE

FA    SOL    REm    FA SOL REm



REm
 I said the joker is a wanted man

he makes his way all across the land

see him sifting through the sand
        FA
So I'll tell you all the story
          SOL
'bout the joker and the thief
             FA
I said, I'll tell you all the story
          SOL
'bout the joker and the thief
       FA
I said, I'll tell you all
          SOL                        RE5
about the joker and the thief in the night




Chitarrista, dita incriccate?

Scopri il metodo per sbloccare le tue dita
Credits
Autori: HESKETT MYLES, ROSS CHRISTOPHER JAMES, STOCKDALE ANDREW JAMES
Copyright: © BMG RIGHTS MANAGEMENT (AUSTRALIA) PTY LTD, UNIVERSAL MUSIC PUBLISHING MGB MUENCHEN GMBH, BMG RIGHTS MANAGEMENT (ITALY) S.R.L., UNIVERSAL MUSIC PUBLISHING RICORDI S.R.L.
Generato su Accordi e Spartiti - www.accordiespartiti.it
Tutto il contenuto si intende esclusivamente a uso didattico, di studio e di ricerca. Esso non è tratto da alcuna pubblicazione, ma è frutto esclusivamente di libere interpretazioni personali. L'utilizzazione di tali materiali è consentita unicamente a fini didattici e ne è vietata qualsiasi utilizzazione a scopi commerciali quali, a titolo esemplificativo, la pubblicazione a mezzo stampa oppure online oppure mediante pubblica rappresentazione.

 
Joker And The Thief: Video
Rilasciato nel 2006, Joker And The Thief è il sesto ed ultimo singolo dell'album d'esordio degli australiani Wolfmother. La canzone ha vinto il titolo di Video dell'Anno e Miglior Video Rock agli MTV Australia Awards 2007 ed è stata usata come colonna sonora di molti videogiochi e spot commerciali.
Articoli correlati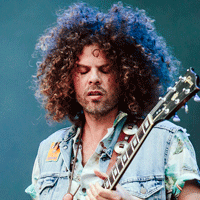 Wolfmother: Vedi tutte le canzoni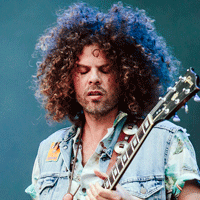 Far Away
Far Away è un brano dei Wolfmother, composto dal leader Andrew Stockdale ed inciso nel 2009 dalla band nella sua second...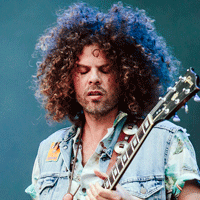 Victorious
Victorious è un brano composto e inciso dai Wolfmother, contenuto nell'album omonimo pubblicato nel 2016. Quarto lavoro...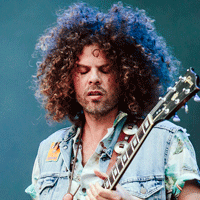 New Moon Rising
New Moon Rising è il disco d'esordio della seconda formazione dei Wolfmother, dopo l'addio di due terzi del gruppo nel ...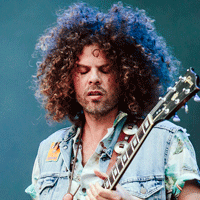 Mind's Eye
Mind's Eye è il primo singolo rilasciato dall'omonimo album d'esordio dei Wolfmother, datato 2005. È stato promosso in...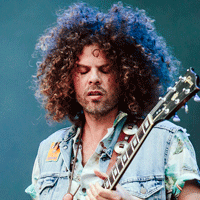 Dimension
Dimension è un brano scritto e inciso dai Wolfmother, contenuto nell'album eponimo pubblicato nel 2005. Disco d'esordio...
L'autore del post
Lascia un commento