Long Road to Ruin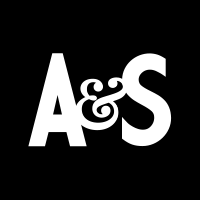 Testo e Accordi




Intro:
DO

DO                    
Here now, don't make a sound
                                 FAadd9
Say, have you heard the news today?
        
One flag was taken down
                         DO
To raise another in its place

A heavy cross you bear
                            FAadd9
A stubborn heart remains unchanged

No harm, no life, no love
                            DO
No stranger singing in your name
    LAm7 FA     SOL/SI SOL4 SOL/SI
But may--be the sea----son
    DO     LAm7          SOL/SI SOL SOL/SI
The colors change in the valley skies
LAm   FA        SOL/SI    SOL4
 Dear God, I've sealed my fate
DO         LAm7       RE
Running through hell, heaven can wait

FAadd9            DO
Long road to ruin there in your eyes
FAadd9               DO     SOL/SI
Under the cold streetlights
LAm          RE             FAadd9
No tomorrow, no dead end in sight

DO
 Let's say we take this town
                         FAadd9
No king or queen of any state
               
Get up to shut it down
                                DO
Open the streets and raise the gates

I know a wall to scale
                          FAadd9
I know a field without a name

Head on without a care

Before it's way too late
    LAm7 FA     SOL/SI SOL4 SOL/SI
But may--be the sea----son
    DO     LAm7          SOL/SI SOL SOL/SI
The colors change in the valley skies
LAm   FA        SOL/SI    SOL4
 Dear God, I've sealed my fate
DO         LAm7       RE
Running through hell, heaven can wait

FAadd9            DO
Long road to ruin there in your eyes
FAadd9               DO     SOL/SI
Under the cold streetlights
LAm          RE           
No tomorrow, no dead end 
FAadd9            DO
Long road to ruin there in your eyes
FAadd9               DO     SOL/SI
Under the cold streetlights
LAm          RE             FAadd9  
No tomorrow, no dead end in sight

DO  DO/SI  DO  DO/SI

DO         DO/SI             LAm7
 For every piece to fall in place
        SOL4           DO
Forever gone without a trace
       DO/SI           LAm7
Your horizon takes its shape
           SOL4                  LAm                 
No turning back, don't turn that page
FA            SOL/SI  SOL    DO
Come now, I'm leaving here tonight
LAm7            SOL/SI   SOL   LAm
Come now, let's leave it all behind
            SOL/SI    SOL
Is that the price you pay?
                      RE
Running through hell, heaven can wait

FAadd9  DO  FAadd9  DO  LAm  

RE  FAadd9  DO  FAadd9  DO  SOL/SI

LAm  RE

FAadd9            DO
Long road to ruin there in your eyes
FAadd9               DO     SOL/SI
Under the cold streetlights
LAm          RE           
No tomorrow, no dead end 
FAadd9            DO
Long road to ruin there in your eyes
FAadd9               DO     SOL/SI
Under the cold streetlights
LAm          RE             FAadd9  
No tomorrow, no dead end in sight
FAadd9            DO
Long road to ruin there in your eyes
FAadd9               DO     SOL/SI
Under the cold streetlights
LAm          RE             FAadd9  
No tomorrow, no dead end in sight




Credits
Autori: GROHL DAVID ERIC, HAWKINS TAYLOR, MENDEL NATE, SHIFLETT CHRISTOPHER A.
Copyright: © FLYING EARFORM MUSIC, I LOVE THE PUNK ROCK MUSIC, LIVING UNDER A ROCK MUSIC, MJ TWELVE MUSIC, SONGS OF UNIVERSAL INC, BUG MUSIC INC, BMG RIGHTS MANAGEMENT (ITALY) S.R.L.
Generato su Accordi e Spartiti - www.accordiespartiti.it
Tutto il contenuto si intende esclusivamente a uso didattico, di studio e di ricerca. Esso non è tratto da alcuna pubblicazione, ma è frutto esclusivamente di libere interpretazioni personali. L'utilizzazione di tali materiali è consentita unicamente a fini didattici e ne è vietata qualsiasi utilizzazione a scopi commerciali quali, a titolo esemplificativo, la pubblicazione a mezzo stampa oppure online oppure mediante pubblica rappresentazione.

 
Long Road to Ruin: Video
Long Road to Ruin è un brano composto e inciso dai Foo Fighters, contenuto nell'album Echoes, Silence, Patience & Grace pubblicato nel 2007. Sesto lavoro in studio per la band di Seattle, è il frutto della collaborazione con l'amico e produttore britannico Gil Norton con cui avevano già realizzato The Colour and the Shape del '97. La canzone è il secondo singolo estratto, una ballata pop-rock dal ritmo incalzante e travolgente con un buon impianto armonico-melodico che la rende di facile ascolto.
L'autore del post
Lascia un commento