Whole Lotta Rosie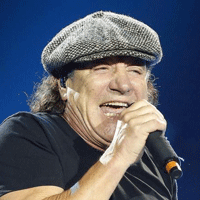 AC/DC
Whole Lotta Rosie: Chords
Chitarrista, dita incriccate?

Scopri il metodo per sbloccare le tue dita

Intro:

e|----------------|----------------|
B|----------------|----------------|
G|--2-5---7---5-2-|----------------|
D|--2-5---7---5-2-|----------------| ripete
A|--0-3-0-5-0-3-0-|----------------|
E|----------------|----------------|

LA5
 Wanna tell you story

About woman I know

When it comes to lovin'

She steals the show

She ain't exactly pretty

Ain't exactly small

Fourt'two thirt'ninefiftysix

You could say she's got it all

LA5
 Never had a woman

Never had a woman like you

Doin' all the things

Doin' all the things you do

Ain't no fairy story

Ain't no skin and bones

But you give it all you got

Weighin' in at nineteen stone

LA                   FA5
You're a whole lotta woman
            RE5
whole lotta woman
            LA5       SOL5
Whole lotta Rosie
            LA5       SOL5
Whole lotta Rosie
            LA5       SOL5
Whole lotta Rosie
                         SOL   RE/FA# SOL RE/FA# SOL
And you're a whole lotta woman

SOL#5 LA5

LA5
 Honey you can do it

Do it to me all night long

Only one who turn me

Only one who turn me on

All through the night time

Right around the clock

To my surprise

Rosie never stops

LA5                   FA5
 You're a whole lotta woman
            RE5
whole lotta woman
            LA5       SOL5
Whole lotta Rosie
            LA5       SOL5
Whole lotta Rosie
            LA5       SOL5
Whole lotta Rosie
                         SOL   RE/FA# SOL RE/FA# SOL
And you're a whole lotta woman

SOL#5 LA5

LA5         FA5  RE5  LA5
  
LA5                   FA5
vYou're a whole lotta woman
            RE5
whole lotta woman
            LA5       SOL5
Whole lotta Rosie
            LA5       SOL5
Whole lotta Rosie
            LA5       SOL5
Whole lotta Rosie
                         RE/FA#  SOL  
Whole lotta woman-man-man, yeah

RE/FA#  SOL5 SOL#5 LA5




Chitarrista, dita incriccate?

Scopri il metodo per sbloccare le tue dita
Credits
Autori: SCOTT RONALD BELFORD, YOUNG ANGUS MCKINNON, YOUNG MALCOLM MITCHELL
Copyright: © AUSTRALIAN MUSIC CORPORATION PTY LTD, BMG AM PTY LIMITED, BMG RIGHTS MANAGEMENT (AUSTRALIA) PTY LTD, BMG RIGHTS MANAGEMENT (ITALY) S.R.L.
Generato su Accordi e Spartiti - www.accordiespartiti.it
Tutto il contenuto si intende esclusivamente a uso didattico, di studio e di ricerca. Esso non è tratto da alcuna pubblicazione, ma è frutto esclusivamente di libere interpretazioni personali.
L'utilizzazione di tali materiali è consentita unicamente a fini didattici e ne è vietata qualsiasi utilizzazione a scopi commerciali quali, a titolo esemplificativo, la pubblicazione a mezzo stampa oppure online oppure mediante pubblica rappresentazione.

 
Whole Lotta Rosie: Video
Whole Lotta Rosie è un brano scritto e inciso dai grandi AC/DC, contenuto nell'album Let There Be Rock pubblicato nel 1977. Quarto lavoro in studio per la mitica band australiana, riscuote grande successo internazionale aggiudicandosi oltre due milioni di copie vendute solo negli USA. La canzone è l'ultimo brano del disco e racconta la storia realmente accaduta di Rosie: una donna molto "in carne" con cui Bon Scott pare abbia avuto un rapporto... decisamente avvincente!
Articoli correlati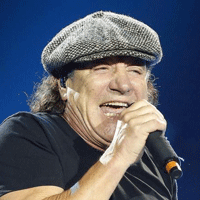 AC/DC: Vedi tutte le canzoni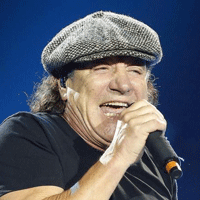 It's A Long Way To The Top (If You Wanna Rock 'n' Roll)
It's A Long Way To The Top è la prima traccia del celebre album T.N.T. (1975), composta dal cantante poi scomparso Bon ...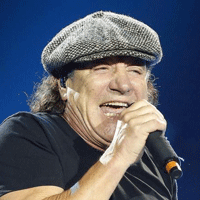 Highway To Hell
Highway To Hell è la title track dell'album datato 1979 degli AC/DC: l'ispirazione nacque durante un'intervista al grup...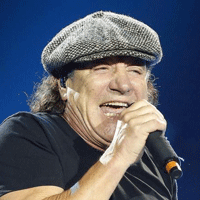 T.N.T.
T.N.T. è una canzone del 1975 incisa dagli Ac/Dc col loro album High Voltage (la versione internazionale di quello aust...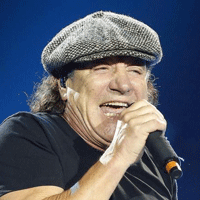 Back In Black
Basti dire che questa è la title-track dell'album che, dopo Thriller di Michael Jackson, ha venduto di più nella stori...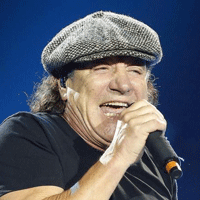 Thunderstruck
Ispirata ad un vero colpo di fulmine, ma non ha niente a che vedere con l'amore: Thunderstruck si riferisce a quando il ...
L'autore del post
Lascia un commento