Back In Black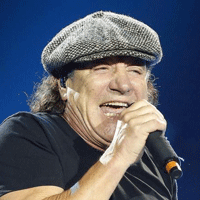 AC/DC
Back In Black: Chords
Chitarrista, dita incriccate?

Scopri il metodo per sbloccare le tue dita

Tablatura in tonalità originale:

 | MI   RE       LA         LA7
e|-------------------|------3-0------------------|
B|------3-3-3--------|------------3-0------------|
G|------2-2-2----2-2-|2---------------2^(4)`2p0--|
D|-2----0-0-0----2-2-|2--------------------------|
A|-2-------------0-0-|0--------------------------|
E|-0-----------------|---------------------------|

 | MI   RE       LA       LA7
e|-------------------|---------------------------|
B|------3-3-3--------|---------------------------|
G|------2-2-2----2-2-|2-------------------------o|
D|-2----0-0-0----2-2-|2-------------------------o|
A|-2-------------0-0-|0---2-----2-----2-----2----|
E|-0-----------------|------4.----5.----6.----7/-|

Intro:
MI   RE   LA   LA7     MI   RE   LA   LA7 

MI   RE   LA   LA7     MI   RE   LA   LA7

MI             RE
Back in black,   I hit the sack
LA
  I've been too long I'm glad to be back
        MI          RE
Yes I'm, let loose,   From the noose
LA
  That's kept me hanging about
       MI                             RE
I keep looking at the sky,'Cause it's gettin' me high
LA
  Forget the hearse 'cause I'll never die
      MI            RE
I got   nine lives,   Cat's eyes
 LA
Abusin' every one of them and running wild

           LA  MI  SI  LA  SI
'Cause I'm back
         LA  MI  SI  LA  SI
Yes, I'm back
          SOL  RE  LA  SOL  LA
Well, I'm back
         SOL  RE  LA  SOL  LA
Yes, I'm back
          LA  MI  SI  LA  SI
Well, I'm back,
LA  MI  SI  LA  SI
back
         SOL
Well I'm back in black
         RE
Yes, I'm back in black

MI                    RE 
Back in the back of a   Cadillac
       LA 
Number one with a bullet, I'm a power pack
         MI           RE 
Yes, I'm   in a bang,   with a gang
LA 
  They've got to catch me if they want me to hang
          MI 
Cause I'm back on the track
        RE 
And I'm leadin' the pack
  LA 
Nobody's gonna get me on another rap
   MI                      RE 
So look at me now,I'm just makin' my play
      LA 
Don't try to push your luck, just get out of my way

           LA  MI  SI  LA  SI
'Cause I'm back
         LA  MI  SI  LA  SI
Yes, I'm back
          SOL  RE  LA  SOL  LA
Well, I'm back
         SOL  RE  LA  SOL  LA
Yes, I'm back
          LA  MI  SI  LA  SI
Well, I'm back,
LA  MI  SI  LA  SI
back
         SOL
Well I'm back in black
         RE
Yes, I'm back in black

Strumentale (x6):
MI  RE  LA/MI  LA/MI

MI  RE  LA/MI  MI LA MI LA

         LA  MI  SI  LA  SI
Well I'm back
         LA  MI  SI  LA  SI
Yes, I'm back
          SOL  RE  LA  SOL  LA
Well, I'm back
         SOL  RE  LA  SOL  LA
Yes, I'm back
          LA  MI  SI  LA  SI
Well, I'm back,
LA  MI  SI  LA  SI
back
         SOL
Well I'm back in black
         RE
Yes, I'm back in black

Strumentale:
MI   MI   LA   MI

         LA  MI  SI  LA  SI
Well I'm back
         LA  MI  SI  LA  SI
Yes, I'm back
          SOL  RE  LA  SOL  LA
Well, I'm back
         SOL  RE  LA  SOL  LA
Yes, I'm back
          LA  MI  SI  LA  SI
Well, I'm back,
LA  MI  SI  LA  SI
back
         SOL
Well I'm back in black
         RE
Yes, I'm back in black

Strumentale:
MI  RE  LA/MI  LA/MI

MI  RE  LA/MI  MI LA MI LA

Chitarrista, dita incriccate?

Scopri il metodo per sbloccare le tue dita
Credits
Autori: ANGUS YOUNG, BRIAN JOHNSON, MALCOLM YOUNG
Copyright: © AUSTRALIAN MUSIC CORPORATION PTY LTD, BMG AM PTY LIMITED, BMG RIGHTS MANAGEMENT (ITALY) S.R.L.
Generato su Accordi e Spartiti - www.accordiespartiti.it
Tutto il contenuto si intende esclusivamente a uso didattico, di studio e di ricerca. Esso non è tratto da alcuna pubblicazione, ma è frutto esclusivamente di libere interpretazioni personali. L'utilizzazione di tali materiali è consentita unicamente a fini didattici e ne è vietata qualsiasi utilizzazione a scopi commerciali quali, a titolo esemplificativo, la pubblicazione a mezzo stampa oppure online oppure mediante pubblica rappresentazione.

 
Back In Black: Video
Basti dire che questa è la title-track dell'album che, dopo Thriller di Michael Jackson, ha venduto di più nella storia della musica. Nell'album Back In Black (1980) infatti, oltre alla canzone omonima vi sono contenute alcune tra le maggiori hit non solo degli AC/DC quanto piuttosto della storia del rock quali You Shook Me All Night Long e Hells Bells. La canzone invece è una dedica del gruppo al cantante Ben Scott, scomparso due anni prima e poi sotituito da Brian Johnson. Ha ottenuto moltissimi riconoscimenti importanti, tra cui il secondo posto tra le 100 migliori canzoni hard rock di sempre, il quarto tra le 40 migliori canzoni metal ed il 187° nella classifica di Rolling Stone delle migliori canzoni di sempre.
Articoli correlati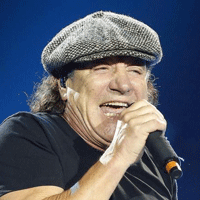 AC/DC: Vedi tutte le canzoni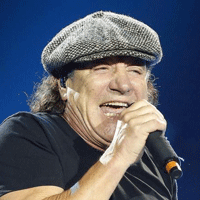 Dirty Deeds Done Dirt Cheap
Dirty Deeds Done Dirt Cheap è un brano composto e inciso dagli AC/DC, contenuto nell'album omonimo pubblicato nel 1976....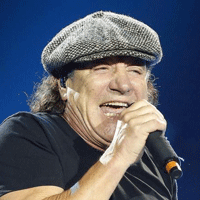 T.N.T.
T.N.T. è una canzone del 1975 incisa dagli Ac/Dc col loro album High Voltage (la versione internazionale di quello aust...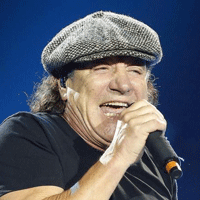 It's A Long Way To The Top (If You Wanna Rock 'n' Roll)
It's A Long Way To The Top è la prima traccia del celebre album T.N.T. (1975), composta dal cantante poi scomparso Bon ...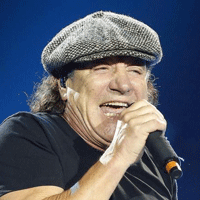 Whole Lotta Rosie
Whole Lotta Rosie è un brano scritto e inciso dai grandi AC/DC, contenuto nell'album Let There Be Rock pubblicato nel 1...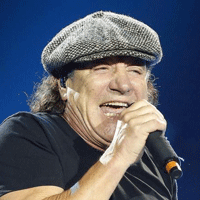 Shoot to Thrill
Shoot to Thrill è un brano sritto e inciso dagli AC/DC, contenuto nell'album Back in Black pubblicato nel 1980. Settimo...
L'autore del post
Commenti a questo articolo
daniele

bello

26 Febbraio 2011 alle 17:41
Lascia un commento