You Shook Me All Night Long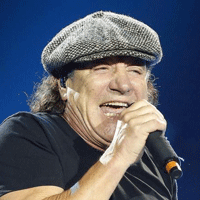 AC/DC
You Shook Me All Night Long: Chords
Chitarrista, dita incriccate?

Scopri il metodo per sbloccare le tue dita

Intro/Riff *ripetuto sotto tutta la strofa:
SOL5   DO5 SOL5 DO5 SOL5

RE5    DO5 SOL5 DO5 SOL5

SOL5

*Strofa semplificata:
          SOL                        DO
She was a fast machine, she kept her motor clean 
            RE                    SOL
She was the best damn woman I had ever seen 
            SOL                     DO
She had the sightless eyes, telling me no lies 
RE                          SOL
Knockin' me out with those American thighs 

       SOL                         DO
Taking more than her share, had me fighting for air, 
    RE                         SOL
She told me to come, but I was already there 
           SOL                      DO
'Cause the walls start shaking, the earth was quaking 
   RE                   RE7 
My mind was aching, and we were making it 

    SOL          DO  SOL/SI  RE
And you shook me all night   long  
    SOL          DO  SOL/SI  RE
And you shook me all night   long  

        SOL                  DO
Working double time on the seduction line 
        RE                        SOL
She was one of a kind, she's just mine, all mine 
           SOL                DO
She wanted no applause, just another course 
       RE                 SOL
Made a meal out of me and came back for more 

       SOL                   DO
Had to cool me down to take another round, 
        RE                        SOL
Now I'm back in the ring to take another swing. 
           SOL                      DO
'Cause the walls start shaking, the earth was quaking 
   RE                   RE7 
My mind was aching, and we were making it 

    SOL          DO  SOL/SI  RE
And you shook me all night   long  
    SOL          DO  SOL/SI  RE
And you shook me all night   long
    SOL          DO  SOL/SI  RE
And you shook me all night   long  
    SOL          DO  SOL/SI  RE
And you shook me all night   long

Chitarrista, dita incriccate?

Scopri il metodo per sbloccare le tue dita
Credits
Autori: BRIAN JOHNSON, ANGUS MCKINNON YOUNG, MALCOLM MITCHELL YOUNG
Copyright: © AUSTRALIAN MUSIC CORPORATION PTY LTD, BMG AM PTY LIMITED, BMG RIGHTS MANAGEMENT (ITALY) S.R.L.
Generato su Accordi e Spartiti - www.accordiespartiti.it
Tutto il contenuto si intende esclusivamente a uso didattico, di studio e di ricerca. Esso non è tratto da alcuna pubblicazione, ma è frutto esclusivamente di libere interpretazioni personali.
L'utilizzazione di tali materiali è consentita unicamente a fini didattici e ne è vietata qualsiasi utilizzazione a scopi commerciali quali, a titolo esemplificativo, la pubblicazione a mezzo stampa oppure online oppure mediante pubblica rappresentazione.

 
You Shook Me All Night Long: Video
You Shook Me All Nigth Long è una canzone scritta e incisa dagli AC/DC nel 1980 e contenuta nell'album Back in Black . La musica fu composta dai fratelli Malcom Young e Angus Young, il testo è invece di Brian Johnson; rappresenta uno dei maggiori successi della band australiana ed ebbe un ottimo riscontro anche in Italia. Nel brano troviamo espliciti riferimenti sessuali: per tale motivo fu oggetto di critiche, così come fu censurato il video realizzato considerato troppo spinto.
Articoli correlati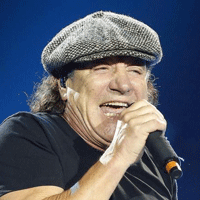 AC/DC: Vedi tutte le canzoni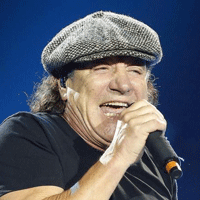 Back In Black
Basti dire che questa è la title-track dell'album che, dopo Thriller di Michael Jackson, ha venduto di più nella stori...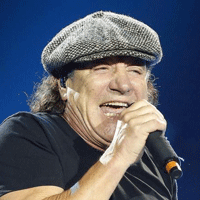 Highway To Hell
Highway To Hell è la title track dell'album datato 1979 degli AC/DC: l'ispirazione nacque durante un'intervista al grup...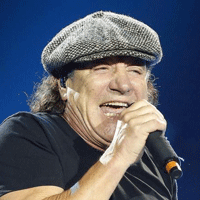 It's A Long Way To The Top (If You Wanna Rock 'n' Roll)
It's A Long Way To The Top è la prima traccia del celebre album T.N.T. (1975), composta dal cantante poi scomparso Bon ...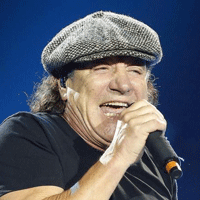 T.N.T.
T.N.T. è una canzone del 1975 incisa dagli Ac/Dc col loro album High Voltage (la versione internazionale di quello aust...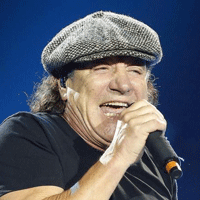 Dirty Deeds Done Dirt Cheap
Dirty Deeds Done Dirt Cheap è un brano composto e inciso dagli AC/DC, contenuto nell'album omonimo pubblicato nel 1976....
L'autore del post
Lascia un commento