Cocaine Blues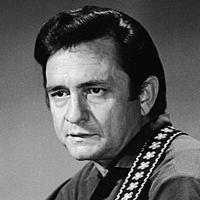 Johnny Cash
Cocaine Blues: Chords
Chitarra solista:
Impara a suonare gli Assoli di Chitarra




DO
EARLY ONE MORNIN' WHILE MAKIN' THE ROUNDS
                             SOL
I TOOK A SHOT OF COCAINE AND SHOT MY WOMAN DOWN  

I WENT RIGHT HOME AND I WENT TO BED
  DO
I STUCK THAT LOVIN' 44 BENEATH MY HEAD
 
GOT UP NEXT MORNIN'  AND I GRABBED THAT GUN
                            SOL
TOOK A SHOT OF COCAINE AND AWAY I RUN  

MADE A GOOD RUN BUT I RUN TOO SLOW  
     DO
THEY OVERTOOK ME DOWN IN JUAREZ MEXICO  

LAID IN THE HOT JOINT TAKIN' THE PILLS
                         SOL
IN WALKED A SHERIFF FROM JERACO HILLS  

HE SAID WILLY LEE YOUR NAME IS NOT JACK BROWN  
 DO
YOU'RE THE DIRTY HACK THAT SHOT YOUR WOMAN DOWN

OH YES OH YES MY NAME IS WILLIE LEE
                               SOL
IF YOU'VE GOT A WARRANT JUST A READ IT TO ME  

I SHOT HER DOWN CAUSE SHE MADE ME SLOW  
  DO
I THOUGHT I WAS HER DADDY BUT SHE HAD FIVE MORE  

DO
WHEN I WAS ARRESTED I WAS DRESSED IN BLACK
                                SOL
THEY PUT ME ON A TRAIN AND THEY TOOK ME BACK  

I HAD NO FRIEND FOR TO GO MY BAIL  
     DO
THEY SLAPPED A DIME OF CARCUS IN THE COUNTY JAIL  

EARLEY NEXT MORNING ABOUT A HALF PAST NINE
                            SOL
I SPOTTED A SHERIFF WALKIN' DOWN THE LINE  

MY DADDY COUGHED AS HE CLEARED HIS THROAT  
             DO
HE SAID COME ON YOU DIRTY HACK INTO THE DISTRICT COURT

INTO THE COURT ROOM MY TRIAL BEGAN
                     SOL
WHERE I WAS HELD  BY TWELVE HONEST MEN  

BEFORE THE JURY STARTED OUT  
   DO
I SAW THAT LITTLE JUDGE COMMENCE TO LOOK ABOUT

DO
IN A BOUT FIVE MINUTES IN WALKED A MAN
                       SOL
HOLDING THE VERDICT IN HIS RIGHT HAND  

THE VERDICT READ IN THE FIRST DEGREE
  DO
I HOLLERED LORDY LORDY HAVE MERCY ON ME

THE JUDGE HE SMILED AS HE PICKED UP HIS PEN
                         SOL
NINETY NINE YEARS IN THE FEDERAL PEN  

NINETY NINE YEARS UNDERNEATH THAT GROUND  
  DO
I CAN'T FORGET THE DAY I SHOT THAT BAD BITCH DOWN
       
DO                         FA             
COME ON COME ON AND LISTEN UNTO ME                                                                              
RE7                       SOL              DO   
STAY OFF THAT WHISKEY AND LET THAT COCAINE BE




Chitarra solista:
Impara a suonare gli Assoli di Chitarra
Credits
Autori: ARNALL T J, NICHOLS WILLIAM LEE
Copyright: © HILL AND RANGE SONGS (LONDON) LTD, UNICHAPPEL MUSIC INC, WARNER MUSIC PUBLISHING ITALY S.R.L.
Generato su Accordi e Spartiti - www.accordiespartiti.it
Tutto il contenuto si intende esclusivamente a uso didattico, di studio e di ricerca. Esso non è tratto da alcuna pubblicazione, ma è frutto esclusivamente di libere interpretazioni personali. L'utilizzazione di tali materiali è consentita unicamente a fini didattici e ne è vietata qualsiasi utilizzazione a scopi commerciali quali, a titolo esemplificativo, la pubblicazione a mezzo stampa oppure online oppure mediante pubblica rappresentazione.

 
Cocaine Blues: Video
Cocaine Blues è un brano interpretato dal grande Johnny Cash, durante il famoso concerto nel carcere di Folsom nel 1968. Canzone scritta da T.J."Red" Arnal nel 1947, in realtà è una rielaborazione di un'antica ballad tradizionale. Cash la inserisce successivamente nel suo album Silver, pubblicato nel 1979. Un travolgente country ottimo per la chitarra.

Articoli correlati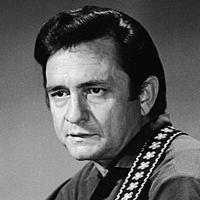 Johnny Cash: Vedi tutte le canzoni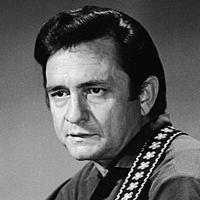 Folsom Prison Blues
MI I hear the train a-coming, it's rolling round the bend MI7 and I ain't seen the sunshine since I don't know when LA MI […]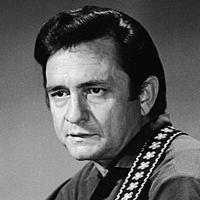 Ghost Riders In The Sky
Ghost Riders In The Sky è una canzone incisa da Johnny Cash nel 1979. Si tratta di una delle più famose canzoni wester...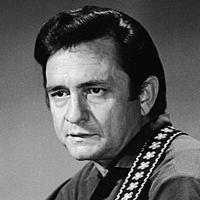 Daddy Sang Bass
Daddy Sang Bass è un brano scritto e interpretato dal mitico Johnny Cash, contenuto nell'album The Holy Land pubblicato...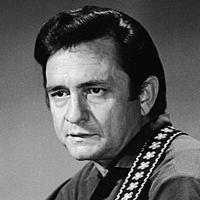 Drive On
Drive On è la quarta traccia di American Recordings (1994), l'ottantunesimo album inciso da Johnny Cash che prendeva il...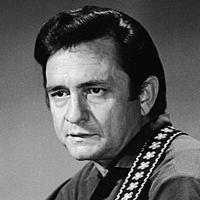 Ring Of Fire
Ring of Fire è una canzone incisa da Johnny Cash nel 1963 e contenuta nell'album Ring Of Fire: The Best of Johnny Cash....
L'autore del post
Lascia un commento