Everglow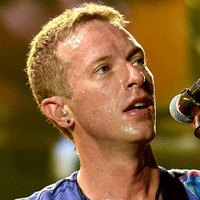 Coldplay
Everglow: Chords
Ecco il miglior Corso di Chitarra online

Intro:
DO#m7    LA    MI    SOL#m7

DO#m7    LA    MI    SI

DO#m7    LA    MI    SOL#m7    

DO#m7    LA    MI    SI4  SI

DO#m7    LA    SI4    SI

         DO#m7      LA    MI         SOL#m7
Oh, they say people come, say people go
        DO#m7   LA          MI       SOL#m7
This particular diamond was extra special
           DO#m7        LA    
And though you might be gone, 
        MI            SOL#m7
and the world may not know
        DO#m7      LA   MI    SOL#m7
Still I see you, celestial

DO#m7    LA    MI    SI

DO#m7    LA    MI    SI

       DO#m7    LA   MI          SOL#m7
Like a lion you ran, goddess you rolled
        DO#m7     LA          MI         SI
Like an eagle you circled, in perfect purple
       DO#m7            LA
So how come things move on? 
    MI              SOL#m7
How come cars don't slow
        DO#m7          LA         SI4   SOL#m7
When it feels like the end of my world?
       DO#m7        LA             SI4      SI
When I should but I can't let you go?

             DO#m7  LA   MI SOL#m7
But when I'm cold,   I'm cold
        DO#m7 LA  MI  SI
When I'm cold,    cold
          DO#m7          LA           MI        SOL#m7
There's a light that you give me when I'm in shadow
          DO#m7     LA        SI4        SI
There's a feelin' within me, an everglow

DO#m7    LA    MI    SI

DO#m7    LA    MI    SI

     DO#m7       LA       MI          SOL#m7
Like brothers in blood or sisters who ride
        DO#m7          LA    
When we swore, on that night, 
     MI                 SI
we'd be friends 'til we die
        DO#m7       LA            MI         SOL#m7
But the changin' of winds and the way waters flow
        DO#m7         LA          SI4   SI
Life is short as the fallin' of snow
        DO#m7     LA           SI4     SI
And now I'm gonna miss you, I know

             DO#m7  LA   MI SOL#m7
But when I'm cold,   I'm cold
    DO#m7 LA     MI  SI
In water--rolled sa--lt
      DO#m7            LA
And I know that you're with me, 
        MI           SOl#m7
and the way you will show
           DO#m7       LA     SI4  SI
And you're with me wherever I go
        DO#m7     LA             SI4  SI
But you give this feelin', this everglow
   DO#m7    LA    MI    SOL#m7
Oh-ooh...

DO#m7    LA    MI    SI

DO#m7    LA    MI    SOL#m7

             DO#m7           LA         SI4   SI
Oh, what I'd give for just a moment to hold
        DO#m7         LA             SI4  SI
Yeah, I live for this feelin', this everglow

DO#m7    LA    MI    SOL#m7

DO#m7    LA    MI    SI

      DO#m7        LA             MI        SI
So if you love someone, you should let them know
        DO#m7          LA           SI4   SI   DO#m7
Oh, the light that you left me will everglow




Ecco il miglior Corso di Chitarra online
Credits
Autori: BERRYMAN GUY RUPERT, BUCKLAND JONATHAN MARK, CHAMPION WILLIAM, ERIKSEN MIKKEL STORLEER, HERMANSEN TOR ERIK, MARTIN CHRISTOPHER ANTHONY JOHN
Copyright: © SONY/ATV MUSIC PUBLISHING LLC, EMI MUSIC PUBLISHING, UNIVERSAL MUSIC PUBLISHING
Generato su Accordi e Spartiti - www.accordiespartiti.it
Tutto il contenuto si intende esclusivamente a uso didattico, di studio e di ricerca. Esso non è tratto da alcuna pubblicazione, ma è frutto esclusivamente di libere interpretazioni personali.
L'utilizzazione di tali materiali è consentita unicamente a fini didattici e ne è vietata qualsiasi utilizzazione a scopi commerciali quali, a titolo esemplificativo, la pubblicazione a mezzo stampa oppure online oppure mediante pubblica rappresentazione.

 
Everglow: Video
Everglow è un brano composto e inciso dai Coldplay, contenuto nell'album A Head Full of Dreams pubblicato nel 2015. Settima fatica discografica per la popband britannica, ha come tematica principale la rinascita dopo la caduta e quindi in netto contrasto con il precedente Ghost Stories, decisamente più cupo e tenebroso. La canzone è il quinto singolo estratto dal disco e vede la partecipazione straordinaria dell'attrice californiana Gwyneth Paltrow, ex-moglie del frontman Chris Martin.
Articoli correlati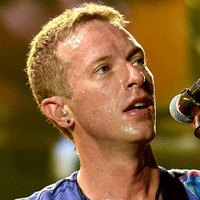 Coldplay: Vedi tutte le canzoni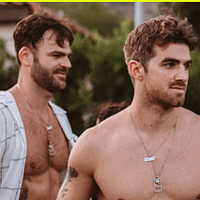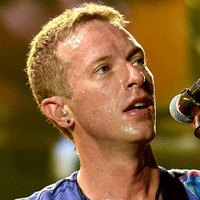 Something Just Like This
Something Just Like This è un brano scritto e prodotto dai The Chainsmokers, contenuto nell'album Memories...Do not ope...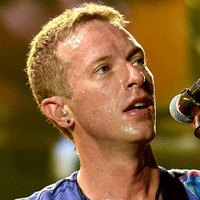 Fix You
MIb When you try your best SOLm/RE DOm SIb4 but you don't succeed MIb When you get what you want SOLm/RE DOm SIb4 but not […]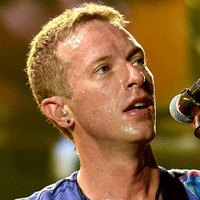 A Sky Full of Stars
A Sky Full of Stars è un brano scritto e inciso dai Coldplay, contenuto nell'album Ghost Stories pubblicato nel 2014. S...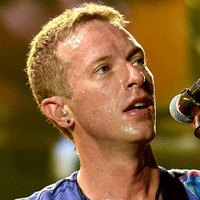 Paradise
Paradise è il secondo singolo ad essere rilasciato da Mylo Xyloto, il quinto album studio dei Coldplay datato 2011. Non...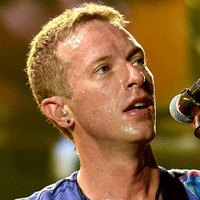 Yellow
Con Yellow, i Coldplay iniziavano la loro scalata alle classifiche musicali del Regno Unito: fu la loro prima top10, il ...
L'autore del post
Lascia un commento