Something Just Like This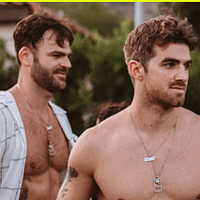 The Chainsmokers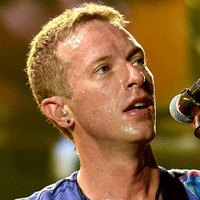 Coldplay
Something Just Like This: Chords
Chitarrista, dita incriccate?

Scopri il metodo per sbloccare le tue dita




Intro:
SOL  LA SIm  LA SOL  LA SIm

                  LA       SOL
I've been reading books of old
            LA      SIm
The legends and the myths
                 SOL
Achilles and his gold
        LA       SIm
Hercules and his gifts
LA             SOL
Spiderman's control
        LA          SIm
And Batman with his fists
    LA      SOL             LA           SIm
And clearly I don't see myself upon that list
                    LA           SOL
But she said, "Where d'you wanna go?
         LA        SIm
How much you wanna risk?
             LA         SOL
I'm not looking for somebody
            LA       SIm
With some superhuman gifts
       LA    SOL
Some superhero,
        LA     SIm
Some fairytale bliss
         LA          SOL
Just something I can turn to
         LA    SIm
Somebody I can kiss
               LA        SOL
I want something just like this
             LA          SIm
Doo-doo-doo, doo-doo-doo
             LA      SOL
Doo-doo-doo, doo-doo
             LA          SIm
Doo-doo-doo, doo-doo-doo
               LA            SOL
Oh, I want something just like this
               LA        SOL
I want something just like this
             LA          SIm
Doo-doo-doo, doo-doo-doo
             LA      SOL
Doo-doo-doo, doo-doo
             LA          SIm
Doo-doo-doo, doo-doo-doo
               LA            SOL    LA  SIm  LA
Oh, I want something just like this

SOL  LA  SIm

               LA            SOL    LA  SIm  LA
Oh, I want something just like this

SOL  LA  SIm

             LA            SOL
I've been reading books of old
           LA       SIm
The legends and the myths
         LA         SOL
The testaments they told
          LA       SIm
The moon and its eclipse
         LA    SOL
And Superman unrolls
         LA      SIm   LA
A suit before he lifts
        SOL                  LA        SIm
But I'm not the kind of person that it fits
                LA           SOL
She said, "Where d'you wanna go?
         LA        SIm
How much you wanna risk?
           LA           SOL
I'm not looking for somebody
            LA       SIm
With some superhuman gifts
     LA       SOL
Some superhero,
          LA   SIm
Some fairytale bliss
         LA          SOL
Just something I can turn to
         LA    SIm
Somebody I can miss
               LA            SOL    LA  SIm  LA
Oh, I want something just like this

SOL  LA  SIm

               LA            SOL    LA  SIm  LA
Oh, I want something just like this

SOL  LA  SIm

               LA            SOL    
Oh, I want something just like this
             LA          SIm
Doo-doo-doo, doo-doo-doo
             LA      SOL
Doo-doo-doo, doo-doo
             LA          SIm
Doo-doo-doo, doo-doo-doo
               LA            SOL    
Oh, I want something just like this
             LA          SIm
Doo-doo-doo, doo-doo-doo
             LA      SOL
Doo-doo-doo, doo-doo
             LA          SIm
Doo-doo-doo, doo-doo-doo

         LA           SOL
"Where d'you wanna go?
         LA        SIm
How much you wanna risk?
           LA           SOL
I'm not looking for somebody
            LA       SIm
With some superhuman gifts
     LA       SOL
Some superhero,
          LA   SIm
Some fairytale bliss
         LA          SOL
Just something I can turn to
         LA    SIm
Somebody I can kiss
               LA            SOL    LA  SIm   
Oh, I want something just like this

SOL   RE  LA/DO# RE LA

SOL  LA  SIm   SOL  RE LA/DO# RE LA

               LA            SOL    LA  SIm  LA
Oh, I want something just like this

SOL  LA  SIm

               LA            SOL    LA  SIm  LA
Oh, I want something just like this...

SOL  LA  SIm    




Chitarrista, dita incriccate?

Scopri il metodo per sbloccare le tue dita
Credits
Autori: CHRISTOPHER ANTHONY JOHN MARTIN, GUY RUPERT BERRYMAN, JONATHAN MARK BUCKLAND, WILLIAM CHAMPION, ANDREW TAGGART
Copyright: © NICE HAIR PUBLISHING, SONYATV ALLEGRO, SONY MUSIC PUBLISHING (ITALY) S.R.L., UNIVERSAL MUSIC PUBLISHING RICORDI S.R.L
Generato su Accordi e Spartiti - www.accordiespartiti.it
Tutto il contenuto si intende esclusivamente a uso didattico, di studio e di ricerca. Esso non è tratto da alcuna pubblicazione, ma è frutto esclusivamente di libere interpretazioni personali. L'utilizzazione di tali materiali è consentita unicamente a fini didattici e ne è vietata qualsiasi utilizzazione a scopi commerciali quali, a titolo esemplificativo, la pubblicazione a mezzo stampa oppure online oppure mediante pubblica rappresentazione.

 
Something Just Like This: Video
Something Just Like This è un brano scritto e prodotto dai The Chainsmokers, contenuto nell'album Memories...Do not open pubblicato nel 2017. Primo disco in studio per la coppia di DJ statunitense, si aggiudica oltre un milione di copie solo negli USA. La canzone vede la collaborazione della band britannica Coldplay, una ballata pop dal sound moderno, con un uso intelligente dell'elettronica.
Articoli correlati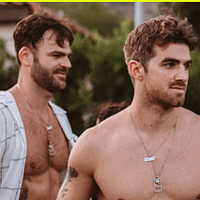 The Chainsmokers: Vedi tutte le canzoni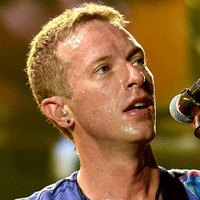 Coldplay: Vedi tutte le canzoni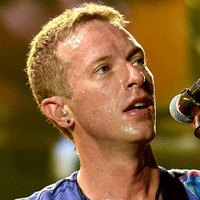 Trouble
Curiosamente, Trouble veniva scritta dai Coldplay in una prima versione punk-rock, con tanto di chitarre distorte e riff...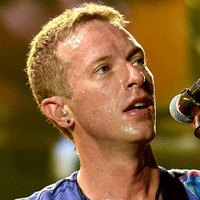 Yellow
Con Yellow, i Coldplay iniziavano la loro scalata alle classifiche musicali del Regno Unito: fu la loro prima top10, il ...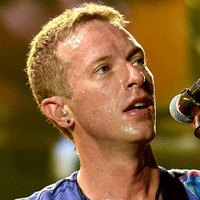 A Sky Full of Stars
A Sky Full of Stars è un brano scritto e inciso dai Coldplay, contenuto nell'album Ghost Stories pubblicato nel 2014. S...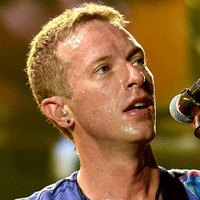 Viva La Vida
È il secondo singolo dell'album Viva La Vida or Death And All His Friends. Il video della canzone riprende il tema dell...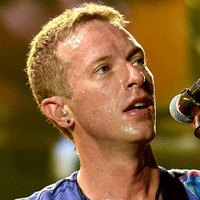 The Scientist
REm7 SIb FA Come up to meet you, tell you i'm sorry, FAadd9 you don't know how lovely you are REm7 SIb FA I had […]
L'autore del post
Lascia un commento