Viva La Vida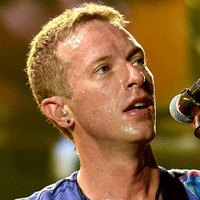 Coldplay
Viva La Vida: Chords
Corsi di Chitarra Gratis: Questo è il migliore

Intro: 
REb  MIb7  LAb  FAm   REb  MIb7  LAb  FAm        

          REb       MIb
I used to rule the world
           LAb                  FAm
Seas would rise when I gave the word
                     REb     MIb
Now in the morning I sweep alone
          LAb               FAm
Sweep the streets I used to own

REb  MIb7  LAb  FAm   REb  MIb7  LAb  FAm

          REb      MIb
I used to roll the dice
         LAb                FAm
Feel the fear in my enemy's eyes
              REb         MIb
Listen as the crowd would sing:
         LAb                 FAm
"Now the old king is dead! Long live the king!"
             REb      MIb
One minute I held the key
         LAb                FAm
Next the walls were closed on me
                         REb     MIb
And I discovered that my castles stand
     LAb                    FAm
Upon pillars of salt and pillars of sand

  REb            MIb
I hear Jerusalem bells are ringing
LAb           FAm
Roman Cavalry choirs are singing
REb              MIb
Be my mirror, my sword, and shield
   LAb               FAm
My missionaries in a foreign field
REb               MIb
For some reason I can't explain
LAb/DO                FAm             REb    MIb
Once you go there was never, never an honest word
     LAb7+                FAm
That was when I ruled the world

REb  MIb7  LAb  FAm   REb  MIb7  LAb  FAm

                      REb   MIb
It was the wicked and wild wind
              LAb             FAm
Blew down the doors to let me in
                          REb      MIb
Shattered windows and the sound of drums
       LAb                   FAm
People couldn't believe what I'd become
         REb    MIb
Revolutionaries wait
       LAb              FAm
For my head on a silver plate
                   REb    MIb
Just a puppet on a lonely string
   LAb                       FAm
Oh who would ever want to be king?

  REb            MIb
I hear Jerusalem bells are ringing
LAb           FAm
Roman Cavalry choirs are singing
REb              MIb
Be my mirror, my sword, and shield
   LAb               FAm
My missionaries in a foreign field
REb               MIb
For some reason I can't explain
LAb/DO                FAm             REb    MIb
Once you go there was never, never an honest word
     LAb7+                FAm
That was when I ruled the world

REb  FAm  REb  FAm  REb  FAm  MIb

            REb  MIb7  LAb  FAm   REb  MIb7  LAb  FAm
Ohhhhh Ohhh Ohhh...

  REb            MIb
I hear Jerusalem bells are ringing
LAb           FAm
Roman Cavalry choirs are singing
REb              MIb
Be my mirror, my sword, and shield
   LAb               FAm
My missionaries in a foreign field
REb               MIb
For some reason I can't explain
  LAb                  FAm             
I know St. Peter won't call my name
         REb    MIb
Never an honest word
             LAb7+            FAm   
But that was when I ruled the world
 
REb  MIb7  LAb  FAm   REb  MIb7  LAb  FAm 




Corsi di Chitarra Gratis: Questo è il migliore
Credits
Autori: BERRYMAN GUY RUPERT, BUCKLAND JONATHAN MARK, CHAMPION WILLIAM, MARTIN CHRISTOPHER ANTHONY JOHN
Copyright: © UNIVERSAL MUSIC PUBLISHING MGB LIMITED, UNIVERSAL MUSIC PUBLISHING RICORDI S.R.L.
Generato su Accordi e Spartiti - www.accordiespartiti.it
Tutto il contenuto si intende esclusivamente a uso didattico, di studio e di ricerca. Esso non è tratto da alcuna pubblicazione, ma è frutto esclusivamente di libere interpretazioni personali.
L'utilizzazione di tali materiali è consentita unicamente a fini didattici e ne è vietata qualsiasi utilizzazione a scopi commerciali quali, a titolo esemplificativo, la pubblicazione a mezzo stampa oppure online oppure mediante pubblica rappresentazione.

 
Viva La Vida: Video
È il secondo singolo dell'album Viva La Vida or Death And All His Friends. Il video della canzone riprende il tema della copertina dello stesso album, ovvero della Libertà che Guida il Popolo, il dipinto di Eugène Delacroix: i Coldplay in esso eseguono Viva la Vida intrappolati dentro il famoso quadro.
Articoli correlati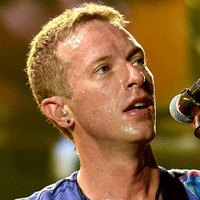 Coldplay: Vedi tutte le canzoni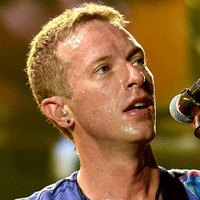 Fix You
MIb When you try your best SOLm/RE DOm SIb4 but you don't succeed MIb When you get what you want SOLm/RE DOm SIb4 but not […]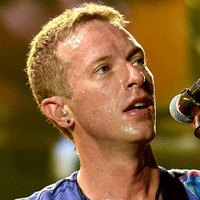 The Scientist
REm7 SIb FA Come up to meet you, tell you I'm sorry, FAadd9 you don't know how lovely you are REm7 SIb FA I had […]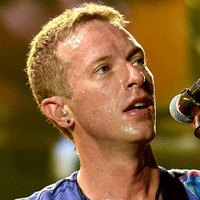 A Sky Full of Stars
A Sky Full of Stars è un brano scritto e inciso dai Coldplay, contenuto nell'album Ghost Stories pubblicato nel 2014. S...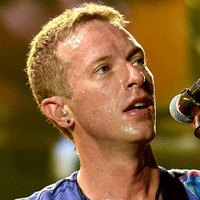 Hymn for the Weekend
Hymn for the Weekend è un brano composto e inciso dai Coldplay, contenuto nell'album A Head Full of Dreams pubblicato n...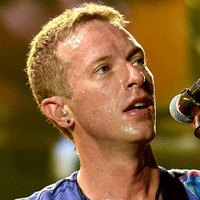 Clocks
Clocks è un singolo pubblicato dai Coldplay nel 2003, terzo estratto dal loro secondo album A Rush Of Blood To The Head...
L'autore del post
Commenti a questo articolo
supersurfer6126

Come accordo nella strofa metterei REb7+ anzichè REb normale. Che dici Alberto?

6 Luglio 2020 alle 12:58

marghe

ciauuuu

7 Aprile 2011 alle 19:11

Alberto (Redazione)

elguasto, questa è la pagina dove puoi scaricarlo. Clicca sul link sotto "Coldplay Viva La Vida Spartito per Pianoforte" e poi nella pagina che ti si apre su "Scarica adesso"

29 Maggio 2009 alle 00:10

elguasto

….nn riesco a trovare le partiture per piano di viva la vida……sapete come posso fare????

28 Maggio 2009 alle 13:54
Lascia un commento