Highway Star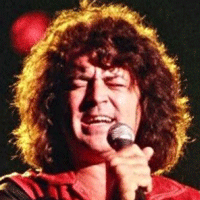 Deep Purple
Highway Star: Chords
Chitarrista, dita incriccate?

Scopri il metodo per sbloccare le tue dita

Intro:
SOL   FAadd9   DO    FAadd9

SOL   FAadd9   SOL   FAadd9


SOL5        DO5 SIb5

SOL5
 Nobody gonna take my car
                         SIb5 DO5 SIb5
I'm gonna race it to the ground

Nobody gonna beat my car

It's gonna break the speed of sound
FA5
Oooh it's a killing machine

It's got everything
RE5
 Like a driving power big fat tyres

and everything
LAm7
 I love it and I need it

I bleed it yeah it's a wild hurricane
DO RE   DO   RE
Alright hold tight
DO  RE FA  SOL LA5      DO5 SIb5      
I'm a  highway star

SOL5
 Nobody gonna take my girl
                          SIb5 DO5 SIb5
I'm gonna keep her to the end
SOL5
 Nobody gonna have my girl
                         SIb5 DO5 SIb
She stays close on every bend
FA5
 Oooh she's a killing machine

She's got everything
RE5
 Like a moving mouth body control

and everything
LAm7
 I love her I need her

I seed her

Yeah She turns me on
DO RE   DO   RE
Alright hold tight
DO  RE FA  SOL LA5            
I'm a  highway star

RE5      



LAm  MI/SOL# SOLm  RE/FA#

LAm  MI/SOL# SOLm  RE/FA#  FA   REm   LAm  



RE5   FA5 SOL5 FA5   RE5   FA5 SOL5 FA5

RE5   FA5 SOL5 FA5   RE5   FA5 SOL5 FA5

REm   DO   DO5 SIb5



SOL5
 Nobody gonna take my head
                      SIb5 DO5 SIb5
I got speed inside my brain
SOL5                   
 Nobody gonna steal my head
                          SIb5 DO5 SIb5
Now that I'm on the road again
FA5
 Oooh I'm in heaven again I've got everything
RE5
 Like a moving ground an open road

and everything
LAm7
 I love it and I need it

I seed it

Eight cylinders all mine
DO RE   DO   RE
Alright hold tight
DO  RE FA  SOL LA5            
I'm a  highway star



RE5      LA5      RE5  SOL5  DO   LA5  

REm  SOLm  DO  LA  

REm  SOLm  DO  LA

REm  SOLm  DO  LA          DO5 SIb5



SOL5
 Nobody gonna take my car
                         SIb5 DO5 SIb5
I'm gonna race it to the ground
SOL5
 Nobody gonna beat my car
                              SIb5 DO5 SIb5
It's gonna break the speed of sound
FA5
 Oooh it's a killing machine

It's got everything
RE5
 Like a driving power big

fat tyres and everything
LAm7
 I love it and I need it

I bleed it

Yeah it's a wild hurricane
DO RE   DO   RE
Alright hold tight
DO  RE FA  SOL LA5            
I'm a  highway star
DO  RE FA  SOL LA5            
I'm a  highway star
DO  RE FA  SOL LA5            
I'm a  highway star




Chitarrista, dita incriccate?

Scopri il metodo per sbloccare le tue dita
Credits
Autori: BLACKMORE RICHARD, GILLAN IAN, GLOVER ROGER DAVID, LORD JOHN, PAICE IAN ANDERSON
Copyright: © HENREES MUSIC CO, EMI MUSIC PUBLISHING ITALIA SRL
Generato su Accordi e Spartiti - www.accordiespartiti.it
Tutto il contenuto si intende esclusivamente a uso didattico, di studio e di ricerca. Esso non è tratto da alcuna pubblicazione, ma è frutto esclusivamente di libere interpretazioni personali.
L'utilizzazione di tali materiali è consentita unicamente a fini didattici e ne è vietata qualsiasi utilizzazione a scopi commerciali quali, a titolo esemplificativo, la pubblicazione a mezzo stampa oppure online oppure mediante pubblica rappresentazione.

 
Highway Star: Video
Highway Star è uno dei più celebri pezzi hard rock in assoluto: pubblicato nel 1972 dai Deep Purple col loro album Machine Head, si caratterizza in primis per i due assoli, di organo e di chitarra elettrica, di ispirazione fortemente classica. La canzone nasceva quasi per caso, quando in viaggio su di un bus, un giornalista chiese al gruppo come essi scrivessero le canzoni: Ritchie Blackmore prese in mano una chitarra acustica e improvvisò quella che sarebbe divenuta quella sera stessa Highway Star. Per anni i Deep Purple hanno aperto i loro concerti con questo brano.
Articoli correlati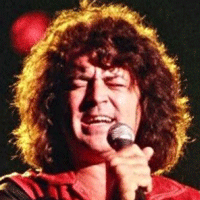 Deep Purple: Vedi tutte le canzoni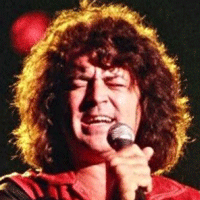 Burn
Quello di Burn è senz'altro uno dei riff più famosi del vastissimo repertorio degli inglesi Deep Purple, il chè già ...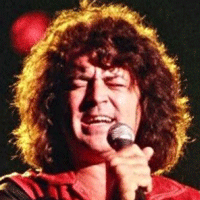 Hush
Hush è un brano inciso dai mitici Deep Purple, contenuto nell'album Shades of Deep Purple pubblicato nel 1968. Disco d'...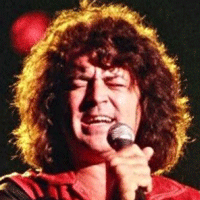 Lazy
Lazy è una delle canzoni di Machine Head, l'album del 1972 dei Deep Purple considerato uno dei migliori in assoluto del...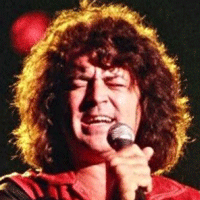 Black Night
Black Night è il più grande successo in classifica dei Deep Purple di sempre: pubblicato nel 1970, raggiunse il second...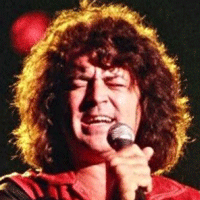 Smoke On The Water
Smoke On The Water veniva incisa dai Deep Purple nell'album Machine Head del 1972. La canzone è immediatamente riconosc...
L'autore del post
Lascia un commento