Like A Rolling Stone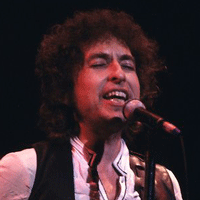 Bob Dylan
Like A Rolling Stone: Chords
Chitarrista, dita incriccate?

Scopri il metodo per sbloccare le tue dita




Intro:
DO  FA7+/DO   DO  FA7+/DO

DO  FA7+/DO   DO  FA7+/DO

DO                   REm7
Once upon a time you dressed so fine
    MIm                   FA
You threw the bums a dime in your prime
SOL
  didn't you?
DO                     REm7
  People'd call, say, "Beware doll, 
       MIm                        FA
you're bound to fall" You thought they were all
SOL
  kiddin' you

FA            SOL
  You used to   laugh about
FA                   SOL
  Everybody that was   hangin' out

FA   MIm       REm7    DO
 Now you don't talk so loud
FA        MIm  REm7    DO
 Now you don't seem so proud

 REm7
About having to be scrounging
FA            SOL
for your next meal.

                DO  FA  SOL
How does it feel
                DO  FA  SOL
How does it feel
                    DO  FA  SOL
To be without a home
                       DO  FA  SOL
Like a complete unknown
                     DO  FA  SOL
Like a rolling stone

Strumentale:
DO  FA  SOL

    DO                         REm7
Aww, You've gone to the finest school all right
     MIm                           FA
Miss Lonely, but you know you only used to get
SOL
   juiced in it
DO                 REm7
 Nobody has ever taught you
                   MIm
how to live on the street
               FA
And now you're just gonna have to get
SOL
  used to it

FA                    SOL
  You said you'd never  compromise
FA
  With the mystery tramp, but now you
SOL
  realize

FA        MIm        REm7  DO
 He's not selling any  alibis
       FA             MIm     REm7   DO
As you stare into the vacuum  of his eyes

    REm7               FA     SOL    
And say do you want to make a deal?

                DO  FA  SOL
How does it feel
                DO  FA  SOL
How does it feel
                    DO  FA  SOL
To be without a home
                       DO  FA  SOL
Like a complete unknown
                     DO  FA  SOL
Like a rolling stone

Strumentale:
DO  FA  SOL

         DO                     REm7                                           
Aww, You never turned around to see the frowns 
       MIm
On the jugglers and the clowns
FA                  SOL
  when they all did tricks for you
    DO                       REm7
You never understood that it ain't no good
MIm             FA
  You shouldn't let other people get your
SOL
  kicks for you

FA
  You used to ride on the chrome horse with your
SOL
  diplomat
FA                              SOL
  Who carried on his shoulder a   Siamese cat

FA             MIm         REm7    DO
 Ain't it hard  when you discover that
FA         MIm     REm7       DO
 He really wasn't  where it's at
REm7
After he took from you everything
FA       SOL
he could steal.

                DO  FA  SOL
How does it feel
                DO  FA  SOL
How does it feel
                    DO  FA  SOL
To be without a home
                       DO  FA  SOL
Like a complete unknown
                     DO  FA  SOL
Like a rolling stone

Strumentale:
DO  FA  SOL

     DO              REm7
Aww, Princess on the steeple
            MIm
and all the pretty people
FA
 They're all drinkin', thinkin' that they
SOL
  got it made
DO              REm7          MIm
 Exchanging all precious gifts
FA                                 SOL
But you'd better take your diamond ring

you'd better pawn it babe

FA               SOL
  You used to be  so amused
FA
  At Napoleon in rags
        SOL
and the language that he used

FA                 MIm            REm7    DO
 Go to him now, he calls you, you can't refuse
FA            MIm              REm7       DO
 When you got nothing, you got nothing to lose
      REm7
You're invisible now, you got no secrets
FA    SOL
to conceal.

                DO  FA  SOL
How does it feel
                DO  FA  SOL
How does it feel
                    DO  FA  SOL
To be without a home
                       DO  FA  SOL
Like a complete unknown
                     DO  FA  SOL
Like a rolling stone

Strumentale:
DO  FA  SOL




Chitarrista, dita incriccate?

Scopri il metodo per sbloccare le tue dita
Credits
Autore: BOB DYLAN
Copyright: © SPECIAL RIDER MUSIC, SM PUBLISHING (ITALY) S.R.L.
Generato su Accordi e Spartiti - www.accordiespartiti.it
Tutto il contenuto si intende esclusivamente a uso didattico, di studio e di ricerca. Esso non è tratto da alcuna pubblicazione, ma è frutto esclusivamente di libere interpretazioni personali. L'utilizzazione di tali materiali è consentita unicamente a fini didattici e ne è vietata qualsiasi utilizzazione a scopi commerciali quali, a titolo esemplificativo, la pubblicazione a mezzo stampa oppure online oppure mediante pubblica rappresentazione.

 
Like A Rolling Stone: Video
Articoli correlati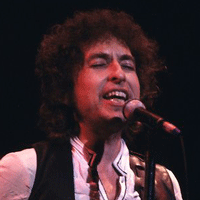 Bob Dylan: Vedi tutte le canzoni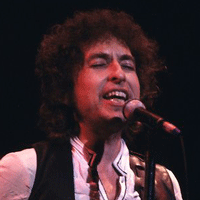 Mr. Tambourine Man
Mr. Tambourine Man è una canzone scritta ed incisa da Bob Dylan nel 1965 con l'album Bringing It All Back Home. E' cons...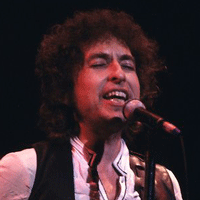 Things Have Changed
Things Have Changed è un brano scritto e interpretato da Robert Allen Zimmerman, noto al mondo come Bob Dylan, pubblica...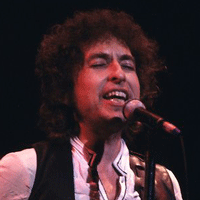 Forever Young
Tratta dall'album di Bob Dylan Planet Waves, del 1974, Forever Young è la sesta traccia dell'album. E' considerata una ...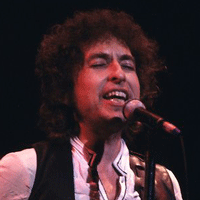 Knockin' On Heaven's Door
SOL RE LAm Mamma take this badge off of me SOL RE DO I can't use it anymore SOL RE LAm It's getting dark, too […]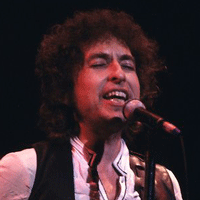 Hurricane
Hurricane è una canzone di protesta contro l'imprigionamento del pugile americano Rubin Carter, detto Hurricane, per mo...
L'autore del post
Commenti a questo articolo
luca mattioli

Una precisazione per " Like a rolling stone " in " never compromise " poi in " diplomat "
l'accordo non è D bensì G

1 Marzo 2011 alle 15:37
Lascia un commento