Things Have Changed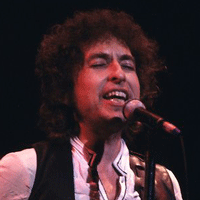 Bob Dylan
Things Have Changed: Chords
Ti piacerebbe imparare a improvvisare gli assoli? Scopri la sfida in 5 giorni

SOLm
 A worried man with a worried mind
DOm
 No one in front of me and nothing behind
          SOLm
There's a woman on my lap
                       RE7
and she's drinking champagne
SOLm
 Got white skin, got assassin's eyes
DOm
 I'm looking up into the sapphire-tinted skies
    SOLm                          RE7 SOLm
I'm well dressed, waiting on the last  train
MIb                             RE7       SOLm
Standing on the gallows with my head in a noose
  MIb
Any minute now I'm expecting all hell
       RE7
to break loose

SOLm
People are crazy and times are strange
    DOm
I'm locked in tight, I'm out of range
  SOLm              RE7         SOLm     
I used to care, but things have changed

SOLm   DOm   SOLm  

SOLm
 This place ain't doing me any good
      DOm           
I'm in the wrong town, I should be in Hollywood
     SOLm
Just for a second there I thought I saw
          RE7
something move
           SOLm
Gonna take dancing lessons, do the jitterbug rag
      DOm
Ain't no shortcuts, gonna dress in drag
       SOLm
Only a fool in here, would
              RE7          SOLm
think he's got anything to prove
    MIb
Lot of water under the bridge
            RE7    SOLm
lot of other stuff too
MIb                                    RE7
Don't get up gentlemen, I'm only passing through

SOLm
People are crazy and times are strange
    DOm
I'm locked in tight, I'm out of range
  SOLm              RE7         SOLm     
I used to care, but things have changed

SOLm   DOm   SOLm  RE7 SOLm

          SOLm
I've been walking forty miles of bad road
       DOm
If the Bible is right, the world will explode
          SOLm
I've been trying to get as far away from myself
    RE7
as I can
SOLm
 Some things are too hot to touch
DOm
 The human mind can only stand so much
SOLm                 RE7   SOLm   
You can't win with a losing hand
          MIb
Feel like falling in love
              RE7      SOLm
with the first woman I meet
        MIb
Putting her in a wheelbarrow
                 RE7
and wheeling her down the street

SOLm
People are crazy and times are strange
    DOm
I'm locked in tight, I'm out of range
  SOLm              RE7         SOLm     
I used to care, but things have changed

SOLm   DOm   SOLm  RE7 SOLm

  SOLm    
I hurt easy, I just don't show it
    DOm            
You can hurt someone and not even know it
    SOLm                                       RE7
The next sixty seconds could be like an eternity
          SOLm
Gonna get low down, gonna fly high
        DOm
All the truth in the world adds up to one big lie
  SOLm
I'm in love with a woman who don't even
RE7        SOLm
 appeal to me
    MIb                      RE7           SOLm
Mr. Jinx and Miss Lucy, they jumped in the lake
MIb                    RE7
 I'm not that eager to make a mistake

SOLm
People are crazy and times are strange
    DOm
I'm locked in tight, I'm out of range
  SOLm              RE7       SOLm     
I used to care, but things have changed

SOLm   DOm   SOLm




Ti piacerebbe imparare a improvvisare gli assoli? Scopri la sfida in 5 giorni
Credits
Autore: DYLAN BOB
Copyright: © SPECIAL RIDER MUSIC, SM PUBLISHING (ITALY) S.R.L.
Generato su Accordi e Spartiti - www.accordiespartiti.it
Tutto il contenuto si intende esclusivamente a uso didattico, di studio e di ricerca. Esso non è tratto da alcuna pubblicazione, ma è frutto esclusivamente di libere interpretazioni personali.
L'utilizzazione di tali materiali è consentita unicamente a fini didattici e ne è vietata qualsiasi utilizzazione a scopi commerciali quali, a titolo esemplificativo, la pubblicazione a mezzo stampa oppure online oppure mediante pubblica rappresentazione.

 
Things Have Changed: Video
Things Have Changed è un brano scritto e interpretato da Robert Allen Zimmerman, noto al mondo come Bob Dylan, pubblicato come singolo nel 2000. Canzone che fa parte della colonna sonora del film "Wonder Boys" diretto da Curtis Hanson, si aggiudica l'Oscar del 2001 come "miglior canzone" e un Golden Globe come "miglior canzone originale". Una ballata folk ottima per la chitarra.
Articoli correlati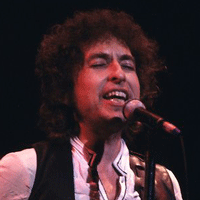 Bob Dylan: Vedi tutte le canzoni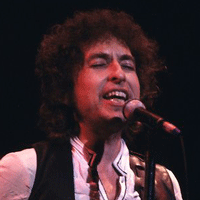 Knockin' On Heaven's Door
SOL RE LAm Mamma take this badge off of me SOL RE DO I can't use it anymore SOL RE LAm It's getting dark, too […]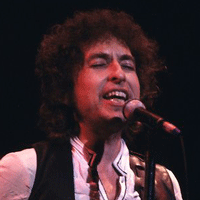 Like A Rolling Stone
Intro: DO FA7+/DO DO FA7+/DO DO FA7+/DO DO FA7+/DO DO REm7 Once upon a time you dressed so fine MIm FA You threw the bums […]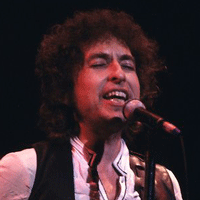 Forever Young
Tratta dall'album di Bob Dylan Planet Waves, del 1974, Forever Young è la sesta traccia dell'album. E' considerata una ...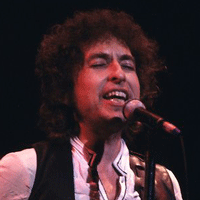 Tangled up in Blue
Tangled up in Blue è un brano scritto e interpretato da Robert Zimmerman, conosciuto in tutto il mondo come il grande B...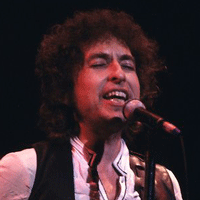 Hurricane
Hurricane è una canzone di protesta contro l'imprigionamento del pugile americano Rubin Carter, detto Hurricane, per mo...
L'autore del post
Lascia un commento