The Times They Are A-Changin'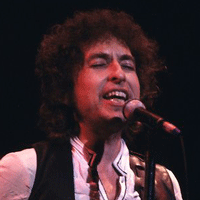 Bob Dylan
The Times They Are A-Changin': Chords
Chitarrista, dita incriccate?

Scopri il metodo per sbloccare le tue dita




     SOL           MIm       DO        SOL
Come gather 'round people wherever you roam
      SOL          LAm     DO             RE
And admit that the waters around you have grown
      SOL          MIm            DO              SOL
And accept it that soon you'll be drenched to the bone
        SOL     LAm          RE
If your time to you is worth savin'
         RE           RE7                RE6         RE
Then you better start swimmin' or you'll sink like a stone
        SOL         DO    RE  SOL
For the times, they are a-changin'

Strumentale:
SOL  MIm  DO  SOL   SOL

     SOL         MIm         DO                   SOL
Come writers and critics who prophesize with your pen
    SOL            LAm             DO          RE
And keep your eyes wide the chance won't come again
    SOL             MIm          DO               SOL
And don't speak too soon for the wheel's still in spin
            SOL        LAm           RE
And there's no tellin' who that it's namin'
        RE      RE7         RE6      RE
For the loser.. now will be later to win
        SOL        DO    RE  SOL
For the times they are a-changin'

Strumentale:
SOL  MIm  DO  SOL  SOL

RE  DO  SOL/SI   RE  RE  RE  RE

     SOL       MIm         DO              SOL
Come senators, congressmen please heed the call
      SOL          LAm            DO           RE
Don't stand in the doorway, don't block up the hall
    SOL          MIm          DO         SOL
For he that gets hurt will be he who has stalled
          SOL       LAm           RE
There's a battle outside and it's ragin'
      RE              RE7         RE6         RE
It'll soon shake your windows and rattle your walls
        SOL        DO    RE  SOL
For the times they are a-changin'

Strumentale:
SOL  RE  RE/DO  RE  SOL  SOL

     SOL         MIm     DO             SOL
Come mothers and fathers throughout the land
    SOL        LAm           DO          RE
And don't criticize what you can't understand
     SOL           MIm             DO           SOL
Your sons and your daughters are beyond your command
     SOL         LAm     RE
Your old road is rapidly agin'
       RE             RE7            RE6          RE
Please get out of the new one if you can't lend a hand
        SOL        DO    RE  SOL
For the times they are a-changin'

Strumentale:
SOL  MIm  DO  SOL  SOL

RE  DO  SOL/SI  RE  RE

SOL  MIm  RE  SOL  SOL  SOL  SOL

    SOL        MIm       DO          SOL
The line it is drawn the curse it is cast
    SOL      LAm      DO       RE
The slow one now will later be fast
       SOL     MIm      DO       SOL
As the present now will later be past
    SOL      LAm     RE
The order is rapidly fadin'
        RE        RE7      RE6      RE
And the first one now will later be last
        SOL        DO    RE  SOL
For the times they are a-changin'

Strumentale:
SOL  MIm  DO  SOL  SOL

SOL  MIm  DO  RE  RE

Chitarrista, dita incriccate?

Scopri il metodo per sbloccare le tue dita
Credits
Autore: BOB DYLAN
Copyright: © SPECIAL RIDER MUSIC, SONY MUSIC PUBLISHING (ITALY) S.R.L.
Generato su Accordi e Spartiti - www.accordiespartiti.it
Tutto il contenuto si intende esclusivamente a uso didattico, di studio e di ricerca. Esso non è tratto da alcuna pubblicazione, ma è frutto esclusivamente di libere interpretazioni personali. L'utilizzazione di tali materiali è consentita unicamente a fini didattici e ne è vietata qualsiasi utilizzazione a scopi commerciali quali, a titolo esemplificativo, la pubblicazione a mezzo stampa oppure online oppure mediante pubblica rappresentazione.

 
The Times They Are A-Changin': Video
The Times They Are A-Changin' è la canzone che dà il titolo all'album di Bob Dylan del 1964. Fu scritta dallo stesso Dylan nel tentativo di esprimere lo scontento delle masse in quegli anni, ed è da subito divenuta il vero e proprio archetipo della canzone di protesta. Questo, a detta dello stesso Dylan, perchè la musica folk ed i movimenti per i diritti civili all'epoca andavano di pari passo. Dal 1965 ad oggi, sono decine le cover di questa canzone incise da personaggi noti del mondo musicale: tra tutti i The Byrds, Simon & Garfunkel, Phil Collins, i Beach Boys, Pete Seeger, Billy Joel.
Articoli correlati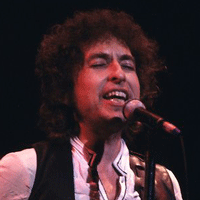 Bob Dylan: Vedi tutte le canzoni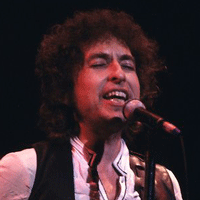 Knockin' On Heaven's Door
SOL RE LAm Mamma take this badge off of me SOL RE DO I can't use it anymore SOL RE LAm It's getting dark, too […]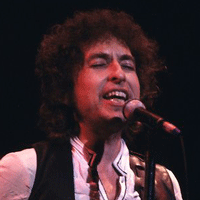 Don't Think Twice, It's All Right
Don't Think Twice, It's All Right è un brano scritto e interpretato da Robert Allen Zimmerman, noto al mondo come Bob D...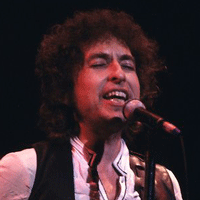 Forever Young
Tratta dall'album di Bob Dylan Planet Waves, del 1974, Forever Young è la sesta traccia dell'album. E' considerata una ...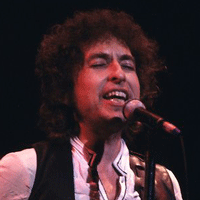 Hurricane
Hurricane è una canzone di protesta contro l'imprigionamento del pugile americano Rubin Carter, detto Hurricane, per mo...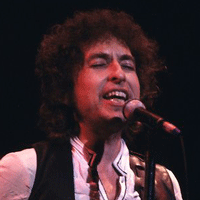 Blowin' In The Wind
MI LA MI How many roads must a man walk down LA MI Before you call him a man? LA MI Yes, 'n' how many […]
L'autore del post
Commenti a questo articolo
Barbara

Io trovo che sia una cosa molto bella da parte di grandi artisti, dare la possibilità a chi li ama, e ama la musica , poter imparare dai testi e spartiti creati dai loro autori, le canzoni che più si ama, io ho un mio gruppo con il nome di Paul Simon Live, e ogni volta che trovo spartiti e canzoni di Paul Simon, li affianco agli album musicali, che ricreo con le loro immagini fotografiche più belle.

13 Agosto 2015 alle 11:50

sergio

scusate, ma al penultimo verso gli accordi sono sbagliati: io credo siano
—2—————3—————-3—————–3———-
—3—————3—————-3—————–3———-
—2————————————————–2———-
——————————————————2———-
——————-3—————-2—————–0———-
—————————————————————–

19 Febbraio 2014 alle 17:46
Lascia un commento