Civil War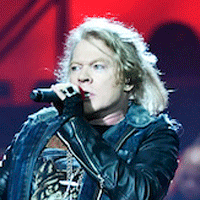 Guns n' Roses
Civil War: Chords
Corsi di Chitarra Gratis: Questo è il migliore

Intro:
RE#m    FA#    RE#m    FA#  DO#/FA

RE#m    FA#    RE#m    FA#  DO#/FA

RE#m    
Look at your young men fighting
FA#
Look at your women crying
RE#m
Look at your young men dying
    FA#                DO#/FA
The way they've always done before

RE#m    FA#    RE#m    FA#  DO#/FA

RE#m
Look at the hate we're breeding
FA#
Look at the fear we're feeding
RE#m
Look at the lives we're leading
    FA#              DO#/FA     SOL# LA#/SOL#
The way we've always done before

SOL#7  LA#/SOL#

             RE#m  
My hands are tied
    FA#                        
The billions shift from side to side
        RE#m
And the wars go on with brainwashed pride
        FA#                 DO#
For the love of God and our human rights
    RE#m
And all these things are swept aside
   FA# 
By bloody hands time can't deny
        RE#m
And are washed away by your genocide
    FA#               DO#               
And history hides the lies 
             SOL#  LA#/SOL#  SOL#  LA#/SOL#
of our civil wars

RE#m    FA#    FA#/FA RE#m    FA#  DO#

RE#m    FA#    FA#/FA RE#m    FA#  DO#

             FA#
D'you wear a black armband
          LA#m
When they shot the man
        RE#m
Who said "peace could last forever"
          FA#
And in my first memories
     LA#m
They shot Kennedy
RE#m               SI         DO#
I went numb when I learned to see
     FA#            LA#m
So I never fell for Vietnam
           RE#m          
We got the wall of D.C. to remind us all
         FA#
That you can't trust freedom
          LA#m
When it's not in your hands
     RE#m
When everybody's fightin'
          SI        DO#
For their promised land and

FA#      LA#m            RE#m
 I don't need your civil war
FA#           LA#m
 It feeds the rich 
                    RE#m   SI  DO#  FA#
while it buries the poor
           LA#m                  RE#m
Your power hungry sellin' soldiers

In a human grocery store ain't that fresh
FA#      LA#m            RE#m
 I don't need your civil war
    SI     DO#         FA#  LA#m  RE#m  
Ow, oh no, no, no, no, no

FA#  LA#m  RE#m   SI DO# FA#  LA#m  RE#m

FA#  LA#m  RE#m   SI DO#

RE#m
Look at the shoes you're filling
FA#
Look at the blood we're spilling
RE#m
Look at the world we're killing
    FA#              DO#/FA
The way we've always done before
RE#m
Look in the doubt we've wallowed
FA#
Look at the leaders we've followed
RE#m
Look at the lies we've swallowed
    FA#             DO#/FA      SOL# LA#/SOL#
And I don't want to hear no more

SOL# LA#/SOL#

             RE#m
My hands are tied
    FA#               
For all I've seen has changed my mind
              RE#m
But still the wars go on as the years go by
        FA#            DO#
With no love of God or human rights
       RE#m
'Cause all these dreams are swept aside
   FA#                 
By bloody hands of the hypnotized
    RE#m
Who carry the cross of homicide
    FA#               DO#                SOL#  LA#/SOL#
And history bears the scars of our civil wars

SOL#  LA#/SOL#

RE#m    FA#    FA#/FA RE#m    FA#  DO#

RE#m    FA#    FA#/FA RE#m    FA#  DO#

SOL#   LA#/SOL#   SOL#m   SOL#4   MI/SOL#   SOL#m7

FA#      LA#m            RE#m
 I don't need your civil war
FA#           LA#m
 It feeds the rich 
                    RE#m   SI  DO#  FA#
while it buries the poor
           LA#m                  RE#m
Your power hungry sellin' soldiers

In a human grocery store ain't that fresh
FA#      LA#m            RE#m
 I don't need your civil war
       SI   DO#    
No, no, no...
FA#      LA#m            RE#m
 I don't need your civil war
FA#           LA#m
 It feeds the rich 
                    RE#m   SI  DO#  FA#
while it buries the poor
           LA#m                  RE#m
Your power hungry sellin' soldiers

In a human grocery store ain't that fresh
FA#      LA#m            RE#m
 I don't need your civil war
                 SI  DO#
No, no, no, no...
FA#      LA#m          RE#m     
 I don't need one more war...

FA#   LA#m   RE#m   SI DO# FA#   LA#m   RE#m

FA#      LA#m          RE#m     
 I don't need one more war
            SI  DO#  FA#
No, no, no, no...

FA#  LA#m  RE#m      FA#  LA#m  RE#m
 
...Whaz so civil 'bout war anyway?

FA#  LA#m  RE#m      FA#  LA#m  RE#m




Corsi di Chitarra Gratis: Questo è il migliore
Credits
Autori: MC KAGAN MICHAEL ANDREW, ROSE W AXL, SLASH, STRADLIN IZZY
Copyright: © ARTEMIS MUZIEKUITGEVERIJ B V, UNIVERSAL MUSIC PUBLISHING GROUP, WARNER CHAPPELL MUSIC GROUP
Generato su Accordi e Spartiti - www.accordiespartiti.it
Tutto il contenuto si intende esclusivamente a uso didattico, di studio e di ricerca. Esso non è tratto da alcuna pubblicazione, ma è frutto esclusivamente di libere interpretazioni personali.
L'utilizzazione di tali materiali è consentita unicamente a fini didattici e ne è vietata qualsiasi utilizzazione a scopi commerciali quali, a titolo esemplificativo, la pubblicazione a mezzo stampa oppure online oppure mediante pubblica rappresentazione.

 
Civil War: Video
Civil War è un brano composto e inciso dai Guns 'n Roses, contenuto nell'album Use Your Illusion II pubblicato nel 1991. Quarto disco di inediti per la band di Los Angeles, è caratterizzato da una molteplicità di stili musicali diversi... eterogeneità che frutterà grande successo e oltre 14 milioni di copie vendute! La canzone è la traccia d'apertura dell'album nonché il quarto singolo estratto; un pezzo dedicato a tutte le vittime innocenti delle guerre, un'ottima riflessione su quanto possa essere "civile" una guerra!
Articoli correlati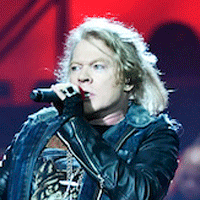 Guns n' Roses: Vedi tutte le canzoni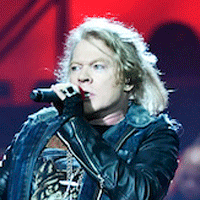 November Rain
Un pezzo che non necessita presentazioni: apripista dei fortunatissimi Use Your Illusion I e II, November Rain è una me...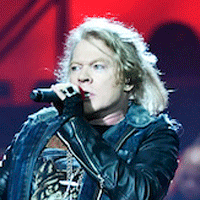 Don't Cry
Canzone rilasciata contemporaneamente su due album differenti: Don't Cry fa parte sia di Use Your Illusion I che di Use ...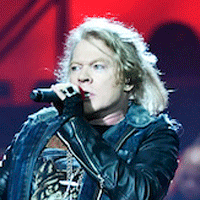 Used To Love Her
Intro: DO# SOL# FA# SOL# DO# SOL# FA# SOL# DO# SOL# I used to love her FA# SOL# But I had to kill her DO# […]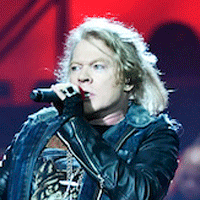 Live And Let Die
Live And Let Die è un brano celebre reinterpretato dai Guns n' Roses, la cui versione è contenuta nell'album Use Your ...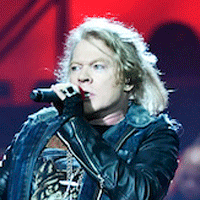 Knockin' On Heaven's Door
Quello dei Guns n'Roses è uno dei più celebri riarrangiamenti del classico inciso da Bob Dylan nel 1973. Venne pubblic...
L'autore del post
Lascia un commento