Welcome to the Jungle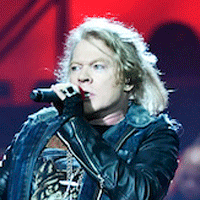 Guns n' Roses
Welcome to the Jungle: Chords
Corsi di Chitarra Gratis: Questo è il migliore

Intro:
SIb5  LAb5  SOLb5  MIb5

SIb5  LAb5  MIb5  REb5 LAb5  SIb5



LAb5 

LAb
Welcome to the jungle

we got fun and games

We got everything you want

honey we know the names
MIb                       
We are the people that can find

whatever you may need

If you got the money honey

we got your disease



       SI                     REb
In the jungle, welcome to the jungle

Watch it bring you to your
MIbm
shun n-n-n-n-n-n-n-n knees, knees

I wanna watch you bleed



LAb
Welcome to the jungle, we take it day by day

If you want it you're going to bleed

but it's the price you pay
    MIb
And you're a very sexy girl

very hard to please

You can taste the bright lights

but you won't get there for free



       SI                     REb
In the jungle, welcome to the jungle
       MIbm         
Feel my, my, my serpentine
SI     
 I want to hear you scream



MIb



LAb
Welcome to the jungle

it gets worse here everyday

You learn to live like an animal

in the jungle where we play
MIb
If you got a hunger for what you see

you'll take it eventually

You can have anything you want

but you better not take it from me



       SI                     REb
In the jungle, welcome to the jungle

Watch it bring you to your
MIbm
shun n-n-n-n-n-n-n-n knees, knees
        REb
I wanna watch you bleed

REb   SOLb   REb   SOLb


REb                SOLb
   And when you're high you never
REb                  SOLb
   Ever want to come down
REb   SOLb                      LAb  
   So down, so down, so down so down 



MIb
yeah

DOm  SIb  DOm  SIb  DOm  SIb  MIb  SIb  

MIbm    SIb  FA



SIb   



MIbm

You know where you are?

You're in the jungle, baby
                     
You're going to die..

       SI                     REb
In the jungle, welcome to the jungle

Watch it bring you to your
MIbm
 shun n-n-n-n-n-n-n-n knees, knees
       SI                     REb
In the jungle, welcome to the jungle
         MIbm
Feel my, my, my serpentine
       SI                     REb
In the jungle, welcome to the jungle

Watch it bring you to your
MIbm
 shun n-n-n-n-n-n-n-n knees, knees
       SI                     REb
In the jungle, welcome to the jungle
                                MIb7/9-
It's going to bring you down  huah




Corsi di Chitarra Gratis: Questo è il migliore
Credits
Autori: ADLER STEVEN, HUDSON SAUL, MC KAGAN DUFF ROSE, ROSE W AXL, STRADLIN IZZY, SLASH (US 2)
Copyright: © BLACK FROG MUSIC, GUNS N ROSES MUSIC, UNIVERSAL MUSIC PUBLISHING LIMITED, ARTEMIS MUZIEKUITGEVERIJ B V, UNIVERSAL MUSIC PUBLISHING RICORDI S.R.L, WARNER CHAPPELL MUSIC ITALIANA S.R.L.
Generato su Accordi e Spartiti - www.accordiespartiti.it
Tutto il contenuto si intende esclusivamente a uso didattico, di studio e di ricerca. Esso non è tratto da alcuna pubblicazione, ma è frutto esclusivamente di libere interpretazioni personali.
L'utilizzazione di tali materiali è consentita unicamente a fini didattici e ne è vietata qualsiasi utilizzazione a scopi commerciali quali, a titolo esemplificativo, la pubblicazione a mezzo stampa oppure online oppure mediante pubblica rappresentazione.

 
Welcome to the Jungle: Video
Welcome to the Jungle è un brano dei mitici Guns n' Roses, contenuto nell'album Appetite for Destruction pubblicato nel 1987. Si tratta del loro disco di debutto, disco che entrerà nella storia del rock e non solo, avendo venduto oltre 30 milioni di copie nel mondo è uno dei più grandi successi della musica moderna. La canzone è il secondo singolo estratto, scritto da Axl Rose e Slash racconta dal loro punto di vista la grande "giungla" della città di Los Angeles.
Articoli correlati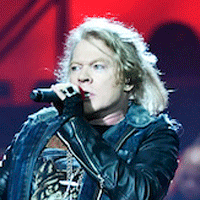 Guns n' Roses: Vedi tutte le canzoni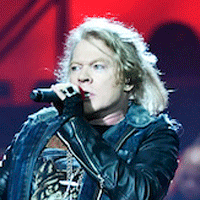 Since I Don't Have You
Composta e pubblicata nel 1958 dal gruppo americano di voci The Skyliners col loro eponimo album d'esordio, Since I Don'...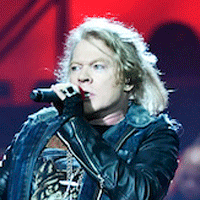 Don't Cry
Canzone rilasciata contemporaneamente su due album differenti: Don't Cry fa parte sia di Use Your Illusion I che di Use ...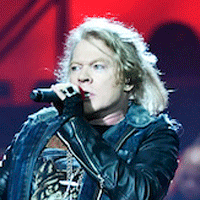 Paradise City
Paradise City è un brano composto e inciso dai mitici Guns n' Roses, contenuto nell'album Appetite for Destruction pubb...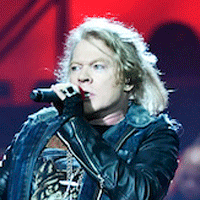 Patience
Patience è una canzone acustica dei Guns n' Roses, scritta e composta dal chitarrista Izzy Stradlin ispiratosi ad una s...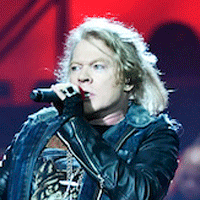 Live And Let Die
Live And Let Die è un brano celebre reinterpretato dai Guns n' Roses, la cui versione è contenuta nell'album Use Your ...
L'autore del post
Lascia un commento