Patience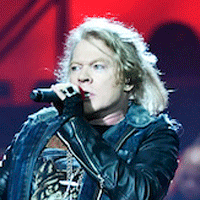 Guns n' Roses
Patience: Chords
Chitarrista, dita incriccate?

Scopri il metodo per sbloccare le tue dita

Intro:
SI   FA#   SOL#   DO#   SI   FA#   SOL#   DO#   

SI FA# SI RE#m SI FA# DO# 

SI
  Shed a tear cause I'm missing you..
FA#
  I'm still alright to smile
SOL#                           DO#
  Girl I think about you every day now
SI
  Was a time when I wasn't sure but you..
FA#
  set my mind at ease
SOL#                              DO#
  There is no doubt, you're in my heart now

SI          FA#
  Sad woman take it slow
        SI              RE#m
it will work itself out fine
SI             FA#           DO#
All we need is just a little patience
SI          FA#
  Sad sugar make it slow
          SI            RE#m
and we'll come together fine
SI             FA#           DO#
All we need is just a little patience..

patience...

SI
  I Sit here on the stairs, 'cause I'd..
FA#
  rather be alone
   SOL#                             DO#
If I can't have you right now, I'll wait dear
SI
  Sometimes I get so tense
      FA#
but I can't speed up the time
    SOL#
But you know love
                             DO#
there's one more thing to consider

SI          FA#
  Sad woman take it slow
    SI                  RE#m
and things will be just fine
SI                FA#          DO#
You and I'll just use a little patience
SI          FA#
  Sad sugar take the time
           SI                 RE#m
'cause the lights are shining bright
SI            FA#              DO#
You and I got what it takes to make it
         DO#        
We don't fake it...
              DO# 
Ohh and never break it
               DO#
'Cause I can't take it...

Strumentale:
SI  FA#  SI  RE#m  FA#  DO#

SI  FA#  SI  RE#m  FA#  DO#

DO# FA#  DO#  FA#  

DO#      FA#
  Little patience... mhh yeah
DO#    FA#
  uh.. yeah...
              DO#
Need a little patience... mhh yeah
FA#             DO#
  Just a little patience... mhh yeah
FA#         DO#
  Some more patience

DO#                                             
  I've been walking the streets at night
(yeah)
FA#
  Just trying to get it right
(need some patience)
DO#                                           
  It's hard to see with so many around
(yeah) 
    FA#
You know I don't like being stuck in the crowd
(could use some patience)
        DO#
And the streets don't change but, baby, the names
(yeah)
FA#
  I ain't got time for the game
(Gotta have some patience)
         DO#                           
'Cause I need you, yeah
(yeah)
            FA#
Yeah, but I need you
(All it takes is patience, yeah)
      MI                                
Oh, I need you
(Just a little patience)
      FA#
Oh, I need you
(Is all you need)
         DO#    FA#    DO#
Oh, this time..........yeah

DO#    FA#    DO#

Chitarrista, dita incriccate?

Scopri il metodo per sbloccare le tue dita
Credits
Autori: W. AXL ROSE, SAUL HUDSON, DUFF ROSE MCKAGAN, IZZY STRADLIN, STEVEN ADLER, SLASH (US 2)
Copyright: © BLACK FROG MUSIC, GUNS N ROSES MUSIC, ARTEMIS MUZIEKUITGEVERIJ B V, UNIVERSAL MUSIC PUBLISHING RICORDI S.R.L, WARNER CHAPPELL MUSIC ITALIANA S.R.L.
Generato su Accordi e Spartiti - www.accordiespartiti.it
Tutto il contenuto si intende esclusivamente a uso didattico, di studio e di ricerca. Esso non è tratto da alcuna pubblicazione, ma è frutto esclusivamente di libere interpretazioni personali.
L'utilizzazione di tali materiali è consentita unicamente a fini didattici e ne è vietata qualsiasi utilizzazione a scopi commerciali quali, a titolo esemplificativo, la pubblicazione a mezzo stampa oppure online oppure mediante pubblica rappresentazione.

 
Patience: Video
Patience è una canzone acustica dei Guns n' Roses, scritta e composta dal chitarrista Izzy Stradlin ispiratosi ad una sua ex-ragazza. E' stata incisa con l'album G N' R Lies (1988). Verso la fine del videoclip si vedono tutti i componenti della band svanire nel nulla uno dopo l'altro finchè rimane solo il cantante Axl Rose: alcuni fan hanno ravvisato una specie di premonizione in questo aneddoto in quanto ad oggi l'unico membro rimasto della formazione originale è proprio Axl Rose.
Articoli correlati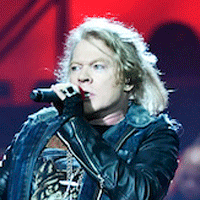 Guns n' Roses: Vedi tutte le canzoni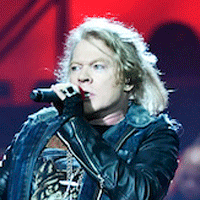 Knockin' On Heaven's Door
Quello dei Guns n'Roses è uno dei più celebri riarrangiamenti del classico inciso da Bob Dylan nel 1973. Venne pubblic...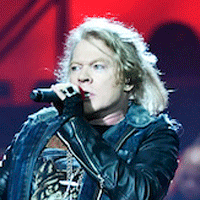 Don't Cry
Canzone rilasciata contemporaneamente su due album differenti: Don't Cry fa parte sia di Use Your Illusion I che di Use ...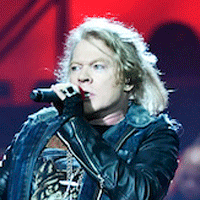 Since I Don't Have You
Composta e pubblicata nel 1958 dal gruppo americano di voci The Skyliners col loro eponimo album d'esordio, Since I Don'...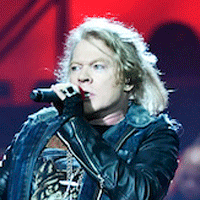 Used To Love Her
Intro: DO# SOL# FA# SOL# DO# SOL# FA# SOL# DO# SOL# I used to love her FA# SOL# But I had to kill her DO# […]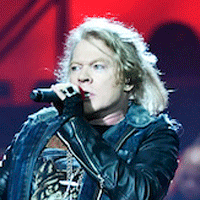 Welcome to the Jungle
Welcome to the Jungle è un brano dei mitici Guns n' Roses, contenuto nell'album Appetite for Destruction pubblicato nel...
L'autore del post
Commenti a questo articolo
d.m.91

questa è la canzone del mio grande amore…ti amo alex!

23 Novembre 2010 alle 17:56

-valerock-.

…ah..e cmq la canzone è stupenda…grazie x gli accordi…:P

12 Dicembre 2009 alle 16:28

-valerock-.

GUNS N' ROSES..you are my life…=))…la vostra musica riempie ogni momento della mia vita….cm farei senza…:)..vi amoooo….ROCK FOREVER IN OUR HEART..;)

12 Dicembre 2009 alle 16:25

Alberto

Dove posso trovare lo spartito su pentagramma di questa canzone? (Patience)Grazie ciao

18 Luglio 2009 alle 11:29
Lascia un commento