Yesterdays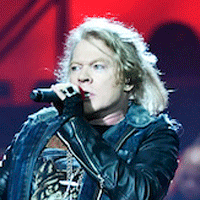 Guns n' Roses
Yesterdays: Chords
Chitarrista, dita incriccate?

Scopri il metodo per sbloccare le tue dita

Intro:
REb    SIadd9  SOLb

REb    SIadd9  SOLb

REb                   SIadd9
 Yesterday, there was so many things
      SOLb       REb
I was never told

Now that I'm startin' to learn
SIadd9      SOLb
 I feel I'm growin' old
       REb             SIadd9
'Cause yesterday's got nothin' for me
    SOLb
Old pictures that I'll always see
REb                
Time just fades the pages
   SOLb
In my book of memories

REb
 Prayers in my pocket
       SIadd9       SOLb  REb
And no hand in destiny

I'll keep on movin' along
        SIadd9           SOLb
With no time to plant my feet
       REb             SIadd9
'Cause yesterday's got nothin' for me
    SOLb
Old pictures that I'll always see
REb                  SIadd9
Some things could be better
SOLb                  
If we'd all just let them be

LAb   SIb5 SI                        SOLb
Uh    Ye---sterday's got nothin' for me
      LAb    SIb5 SI                  SOLb
Yesterday's       Uh  got nothin' for me
                SIbm   SOLb      SIbm   SOLb
Got nothin' for me



SIbm   DOm      REb   MIb



REb                   SIadd9
 Yesterday there were so many things
      SOLb         REb
I was never shown

Suddenly this time I found
SIadd9                      SOLb
 I'm on the streets and I'm all alone
REb             SIadd9
Yesterday's got nothin' for me
    SOLb
Old pictures that I'll always see
REb                  SOLb          
 I ain't got time to reminisce old novelties

LAb   SIb5 SI                        SOLb
Uh    Ye---sterday's got nothin' for me
      LAb    SIb5 SI                  SOLb
Yesterday's       Uh  got nothin' for me
      LAb    SIb5 SI                  SOLb
Yesterday's       Uh  got nothin' for me
      LAb    SIb5 SI
Yesterday...

..Yesterday




Chitarrista, dita incriccate?

Scopri il metodo per sbloccare le tue dita
Credits
Autori: ARKEEN WEST, JAMES DEL, MC CLOUD WILLIAM GEORGE II, MC KAGAN DUFF ROSE, REED DARREN A, ROSE W AXL, SLASH, SORUM MATT, STRADLIN IZZY
Copyright: © ARTEMIS MUZIEKUITGEVERIJ B V, BLUEWATER MUSIC, WARNER CHAPPELL MUSIC
Generato su Accordi e Spartiti - www.accordiespartiti.it
Tutto il contenuto si intende esclusivamente a uso didattico, di studio e di ricerca. Esso non è tratto da alcuna pubblicazione, ma è frutto esclusivamente di libere interpretazioni personali.
L'utilizzazione di tali materiali è consentita unicamente a fini didattici e ne è vietata qualsiasi utilizzazione a scopi commerciali quali, a titolo esemplificativo, la pubblicazione a mezzo stampa oppure online oppure mediante pubblica rappresentazione.

 
Yesterdays: Video
Yesterdays è un brano composto e inciso dai Guns n' Roses, contenuto nell'album Use Your Illusion II pubblicato nel 1991. Quarto lavoro in studio per la band nata a Los Angeles, segna una forte maturazione artistica caratterizzata da un sound eterogeneo oltre a strutture più articolate ed accattivanti. La canzone è il terzo singolo estratto dal disco, una ballata in stile melodico che riflette sulla vecchiaia e sul passare del tempo; la ricetta è guardare al futuro senza voltarsi indietro!
Articoli correlati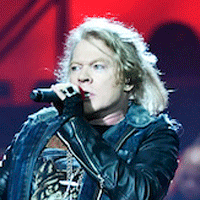 Guns n' Roses: Vedi tutte le canzoni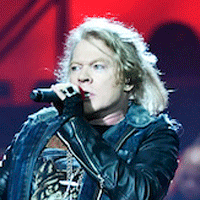 Paradise City
Paradise City è un brano composto e inciso dai mitici Guns n' Roses, contenuto nell'album Appetite for Destruction pubb...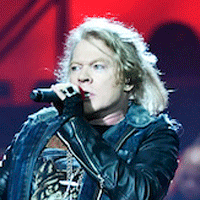 Don't Cry
Canzone rilasciata contemporaneamente su due album differenti: Don't Cry fa parte sia di Use Your Illusion I che di Use ...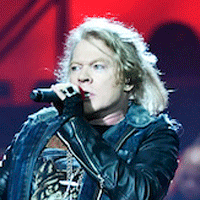 November Rain
Un pezzo che non necessita presentazioni: apripista dei fortunatissimi Use Your Illusion I e II, November Rain è una me...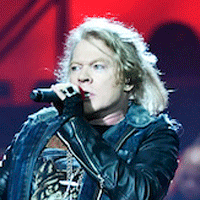 Since I Don't Have You
Composta e pubblicata nel 1958 dal gruppo americano di voci The Skyliners col loro eponimo album d'esordio, Since I Don'...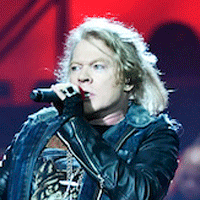 Live And Let Die
Live And Let Die è un brano celebre reinterpretato dai Guns n' Roses, la cui versione è contenuta nell'album Use Your ...
L'autore del post
Lascia un commento