Don't Stop Me Now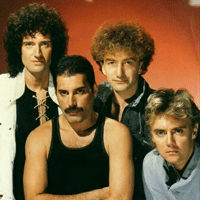 Queen
Don't Stop Me Now: Chords
Chitarrista, dita incriccate?

Scopri il metodo per sbloccare le tue dita




  FA                     LAm       REm                SOLm   DO
Tonight I'm gonna have myself real good time, I feel alive---e
        FA    FA7            SIb         SOLm               RE7
And the world turning inside out yeah, a floating around in ecstasy
   SOLm  FA   DO SOLm7   SOLm  FA   DO
So don't stop me now...  don't stop me
          SOLm                DO7
Cause I'm having a good time, having a good time

      FA                                LAm         REm
I'm a shooting star leaping through the sky, like a tiger
            SOLm        DO
Defying the law of gravity
      FA                 LAm             REm
I'm a racing car passing by, like lady Godiva
          SOLm     DO                  FA
I'm gonna go go go there's no stopping me

    FA7                 SIb           SOLm
I'm burning through the sky yeah, two hundred degrees
                RE7               SOLm
That's why they call me Mr. Fahrenheit
    RE7                        SOLm
I'm travelling at the speed of light
               DO
I wanna make a supersonic man out of you

FA    SOLm  LAm REm                    SOLm          DO
Don't stop  me  now, I'm having such a good time I'm having a ball
FA    SOLm  LAm REm                      SOLm           RE7
Don't stop  me  now, if you wanna have a good time just give me a call
SOLm  FA   DO            SOLm7 
Don't stop me, cause I'm having a good time
SOLm  FA   DO          SOLm7
Don't stop me, yes I'm having a good time
  DO7                 LAb/SIb
I don't wanna stop at all

      FA                       LAm           REm
I'm a rocket ship on my way to Mars, on a collision course
      SOLm           DO
I'm a satellite, I'm out of control
      FA                     LAm           REm
I'm a sex machine ready to reload, like an atom bomb
         SOLm  DO         FA
About to oh oh oh oh oh explode

    FA7                 SIb           SOLm
I'm burning through the sky yeah, two hundred degrees
                RE7               SOLm
That's why they call me Mr. Fahrenheit
    RE7                        SOLm
I'm travelling at the speed of light
               DO
I wanna make a supersonic woman of you


Don't stop me, don't stop me, don't stop me (hey, hey, hey)

Don't stop me, don't stop me (oo, oo, oo)

Don't stop me, don't stop me (have a good time, good time)

Don't stop me, don't stop me (woooaaaawwwww)

Strumentale:
FA   LAm   REm   SOLm   DO

    FA7                 SIb           SOLm
I'm burning through the sky yeah, two hundred degrees
                RE7               SOLm
That's why they call me Mr. Fahrenheit
    RE7                        SOLm
I'm travelling at the speed of light
               DO
I wanna make a supersonic woman of you

FA    SOLm  LAm REm                    SOLm          DO
Don't stop  me  now, I'm having such a good time I'm having a ball
FA    SOLm  LAm REm                      SOLm           RE7
Don't stop  me  now, if you wanna have a good time just give me a call
SOLm  FA   DO            SOLm7 
Don't stop me, cause I'm having a good time
SOLm  FA   DO          SOLm7
Don't stop me, yes I'm having a good time
  DO7                 LAb/SIb
I don't wanna stop at all

Chitarrista, dita incriccate?

Scopri il metodo per sbloccare le tue dita
Credits
Autori: FREDDIE MERCURY, BULSARA FREDDIE
Copyright: © QUEEN MUSIC LTD, EMI MUSIC PUBLISHING ITALIA SRL
Generato su Accordi e Spartiti - www.accordiespartiti.it
Tutto il contenuto si intende esclusivamente a uso didattico, di studio e di ricerca. Esso non è tratto da alcuna pubblicazione, ma è frutto esclusivamente di libere interpretazioni personali. L'utilizzazione di tali materiali è consentita unicamente a fini didattici e ne è vietata qualsiasi utilizzazione a scopi commerciali quali, a titolo esemplificativo, la pubblicazione a mezzo stampa oppure online oppure mediante pubblica rappresentazione.

 
Don't Stop Me Now: Video
Don't Stop Me Now è un celeberrimo singolo dei Queen, contenuto nel loro settimo album studio, del 1978, dal titolo Jazz. Scritta da Freddie Mercury, è un brano che verte interamente sulla linea vocale accompagnata dal piano, supportate da una linea di basso e di batteria. Nella versione studio, Brian May suona la chitarra solamente durante l'assolo, mentre nelle versioni live aggiunge una parte ritmica.
Articoli correlati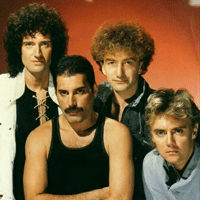 Queen: Vedi tutte le canzoni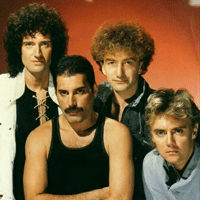 Crazy Little Thing Called Love
Intro: RE RE4 RE RE SOL DO SOL This thing called love, I just can't handle it. RE SOL DO SOL This thing called love, […]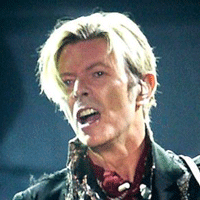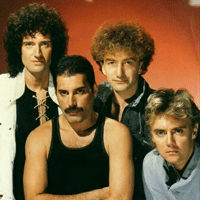 Under Pressure
Under Pressure è il frutto di una delle più celebri collaborazioni della musica rock: quella tra i Queen e David Bowie...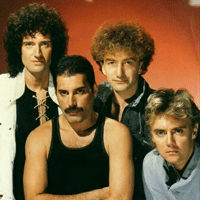 Who Wants To Live Forever
Who Wants to Live Forever è una canzone scritta e incisa dai Queen nel 1986 e contenuta nell'album A Kind of Magic. Il ...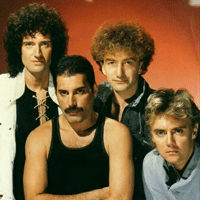 Bohemian Rhapsody
Una di quelle canzoni che vanno ascoltate almeno una volta nella vita: Bohemian Rhapsody usciva come singolo e poi nell'...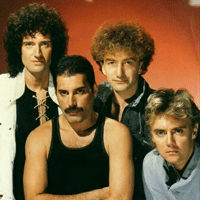 I Want To Break Free
Scritta dal bassista John Deacon e pubblicata nell'album dei Queen The Works del 1984, I Want To Break Free oltre che pe...
L'autore del post
Commenti a questo articolo
Letizia

Bellissima canzone.. stupenda.
Sarebbe possibile riscrivere gli accordi in italiano? Sto ancora imparando la scrittura di quelli internazionali e mi riesce difficile suonare e contemporaneamente andare a controllare se l'accordo è giusto..
Grazie per l'attenzione.

1 Dicembre 2011 alle 14:54

Arcangelo

il file .pdf è stato cancellato dal server di 4Shared.
si potrebbe riuplodarlo?

Grazie,
Arcangelo

21 Febbraio 2011 alle 21:35
Lascia un commento