Somebody To Love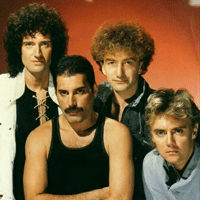 Queen
Somebody To Love: Chords
Ti piacerebbe imparare a improvvisare gli assoli? Scopri la sfida in 5 giorni

Intro:
LAb

    LAb  MIb/SOL  FAm   REb
Can a... ny....   bo... dy...
REb  MIb   REb      MIb   LAb
find me... somebody to... love?

Strumentale:
LAb  MIb/SOL  FAm  REb  MIb

    LAb        MIb/SOL  FAm
Each morning I get up I die a little
    LAb    SIb         MIb
Can barely stand on my feet
       LAb  MIb/SOL FAm        SIb7
Take a look in the  mirror and cry
                          MIb
Lord what you're doing to me
       LAb          SIb        MIb
I have spent all my years in believing you
      MIb        SIb7     MIb   REb
But I just can't get no relief, Lord!

LAb       LAb
Somebody, somebody
    LAb  MIb/SOL  FAm  REb  MIb           LAb
Can any  body     find me...  somebody to love?

Strumentale:
LAb  MIb/SOL  FAm  REb  MIb

       LAb                        MIb/SOL     FAm
I work hard (he works hard) every day of my life
  LAb         SIb     MIb
I work till I ache my bones
       LAb         MIb/SOL    FAm                          
At the end (at the end of the day) I take home my 
SIb7                 MIb   
Hard earned pay all on my own
      LAb        SIb         MIb
I get down on my knees and I start to pray
         MIb       SIb/RE       MIb  REb
Till the tears run down from my eyes Lord

LAb       LAb
Somebody, somebody
    LAb  MIb/SOL  FAm  REb  MIb           LAb
Can any  body     find me...  somebody to love?

REb
   He works hard everyday 
  REb7
I try and I try and I try
    SOLb
But everybody wants to put me down
     SOLbm
They say I'm goin' crazy
SIb
They say I got a lot of water in my brain, got no common sense
                       MIb
I got nobody left to believe
MIb4  MIb  MIb4  MIb  MIb4  MIb  MIb4  MIb
Yeah       Yeah       Yeah       Yeah

Strumentale:
LAb   MIb/SOL  FAm   LAb   SIb   MIb

LAb   MIb/SOL  FAm   SIb7   MIb

LAb   SIb   MIb   MIb   SIb/RE   MIb   REb

LAb       LAb
Somebody, somebody
    LAb  MIb/SOL  FAm  REb  MIb           LAb
Can any  body     find me...  somebody to love?

LAb  MIb/SOL    FAm      REb      MIb        LAb
        Can you find me, find me, someone to love

       LAb   MIb/SOL      FAm
Got no feel      I got no rhythm
  LAb       SIb       MIb
I just keep losing my beat
    LAb     MIb/SOL  FAm
I'm ok, I'm alright  (he's alright)
SIb7                  MIb
Ain't gonna face no defeat
       LAb       SIb         MIb
I just gotta get out of this prison cell
    MIb     SIb/RE   MIb   REb
Someday I'm gonna be free, Lord!

LAb
Find me, somebody to love...
LAb
Find me, somebody to love...
LAb
Find me, somebody to love...
LAb
Find me, somebody to love...

    LAb  MIb/SOL  FAm  REb  MIb           LAb
Can any  body     find me...  somebody to love?

Strumentale:
LAb  MIb/SOL  FAm  REb  MIb

Ti piacerebbe imparare a improvvisare gli assoli? Scopri la sfida in 5 giorni
Credits
Autore: FREDDIE MERCURY
Copyright: © QUEEN MUSIC LTD, EMI MUSIC PUBLISHING ITALIA SRL
Generato su Accordi e Spartiti - www.accordiespartiti.it
Tutto il contenuto si intende esclusivamente a uso didattico, di studio e di ricerca. Esso non è tratto da alcuna pubblicazione, ma è frutto esclusivamente di libere interpretazioni personali.
L'utilizzazione di tali materiali è consentita unicamente a fini didattici e ne è vietata qualsiasi utilizzazione a scopi commerciali quali, a titolo esemplificativo, la pubblicazione a mezzo stampa oppure online oppure mediante pubblica rappresentazione.

 
Somebody To Love: Video
Scritta da Freddie Mercury, Somebody To Love è una canzone del 1976 dei Queen, pubblicata con l'album A Day At The Races e da lì estratta come primo singolo. Nonostante si abbia l'impressione che venga cantata da un coro gospel composto da molti elementi, la linea vocale del brano è stata incisa dai soli Mercury, Roger Taylor e Bryan May in modalità multitraccia. Il bassista John Deacon ha sempre ammesso di non possedere le doti vocali per poterla eseguire, sebbene durante i live partecipasse anch'egli al coro. Nel 1981 è stata inclusa nel Greatest Hits.
Articoli correlati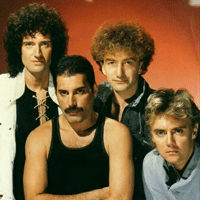 Queen: Vedi tutte le canzoni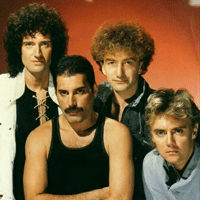 Crazy Little Thing Called Love
Intro: RE RE4 RE RE SOL DO SOL This thing called love, I just can't handle it. RE SOL DO SOL This thing called love, […]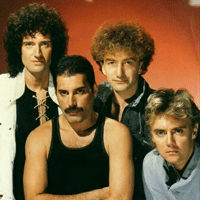 Killer Queen
Scritta da Freddie Mercury, Killer Queen è una canzone pubblicata dai Queen nel 1974 con l'album Sheer Heart Attack e d...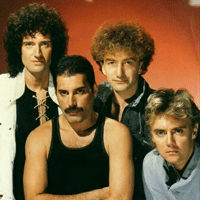 Who Wants To Live Forever
Who Wants to Live Forever è una canzone scritta e incisa dai Queen nel 1986 e contenuta nell'album A Kind of Magic. Il ...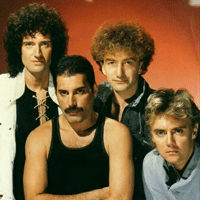 We Are The Champions
Pura melodia trionfale, oggi icona dei vincitori e usata moltissimo per celebrare vittorie sportive. We Are The Champion...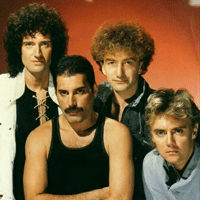 Don't Stop Me Now
Don't Stop Me Now è un celeberrimo singolo dei Queen, contenuto nel loro settimo album studio, del 1978, dal titolo Jaz...
L'autore del post
Lascia un commento