We Are The Champions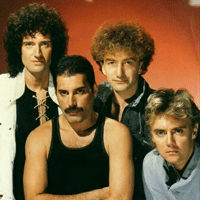 Queen
We Are The Champions: Chords
Chitarrista, dita incriccate?

Scopri il metodo per sbloccare le tue dita

             DOm   SOLm7
I've paid my dues
           DOm   SOLm7
Time after time
             DOm      SOLm7
I've done my sentence
                 DOm   SOLm7
But committed no crime
           MIb   LAb/MIb
And bad mistakes,
            MIb   LAb/MIb
I've made a few
            MIb           SIb/RE       DOm
I've had my share of sand kicked in my face
    FA        SIb
But I've come through



                  SIb4                    DO
And we mean to go on, and on, and on, and on

FA         LAm           REm      SIb  DO
We are the champions, my friends
    FA            LAm
And we'll keep on fighting
          SIb   RE7/FA#  RE7/9  RE7
'till the end
SOLm
We are the champions
SIbm       MIm7/5-
We are the champions
FA          MIbadd9/SOL
No time for losers
       LAb6       SIb       DOm7/4
'Cause we are the champions
       FAm   SOLm  FAm  SOLm7  FAm  SOLm/DO
Of the world



              DOm   SOLm7
I've taken my bows
               DOm   SOLm7
And my curtain calls
               DOm
You brought me fame and fortune
    SOLm7
and everything that goes with it
        DOm      SOLm7
I thank you all
                        MIb   LAb/MIb
But it's been no bed of roses
            MIb    LAb/MIb
No pleasure cruise 
                MIb
I consider it a challenge
          SIb/RE      DOm
before the whole human race
     FA      SIb
That I never lose



                  SIb4                    DO
And we mean to go on, and on, and on, and on

FA         LAm           REm      SIb  DO
We are the champions, my friends
    FA            LAm
And we'll keep on fighting
          SIb   RE7/FA#
'till the end
SOLm
We are the champions
SIbm       MIm7/5-
We are the champions
FA          MIbadd9/SOL
No time for losers
       LAb6       SIb       DO7/4
'Cause we are the champions

Of the..
FA         LAm           REm     SIb  DO
We are the champions, my friends
    FA            LAm
And we'll keep on fighting
          SIb   RE7/FA#
'till the end
SOLm
We are the champions
SIbm       MIm7/5-
We are the champions
FA          MIbadd9/SOL
No time for losers
       LAb6       SIb        DO7/4
'Cause we are the champions

Chitarrista, dita incriccate?

Scopri il metodo per sbloccare le tue dita
Credits
Autore: FREDDIE MERCURY
Copyright: © EMI MUSIC PUBLISHING ITALIA SRL
Generato su Accordi e Spartiti - www.accordiespartiti.it
Tutto il contenuto si intende esclusivamente a uso didattico, di studio e di ricerca. Esso non è tratto da alcuna pubblicazione, ma è frutto esclusivamente di libere interpretazioni personali. L'utilizzazione di tali materiali è consentita unicamente a fini didattici e ne è vietata qualsiasi utilizzazione a scopi commerciali quali, a titolo esemplificativo, la pubblicazione a mezzo stampa oppure online oppure mediante pubblica rappresentazione.

 
We Are The Champions: Video
Pura melodia trionfale, oggi icona dei vincitori e usata moltissimo per celebrare vittorie sportive. We Are The Champions fu scritta nel 1975 da Freddie Mercury ma non venne inclusa nell'album A Night At The Opera per incongruenze sonore, bensì nel successivo (e altrettanto fortunato) News Of The World. Il singolo fu ovviamente un successo planetario e rimane tutt'oggi una delle canzoni in assoluto più rappresentative dei Queen.
Articoli correlati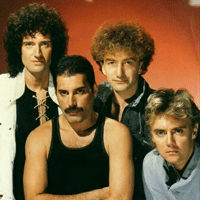 Queen: Vedi tutte le canzoni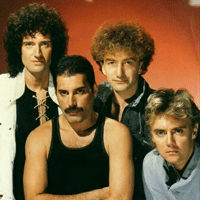 I Want To Break Free
Scritta dal bassista John Deacon e pubblicata nell'album dei Queen The Works del 1984, I Want To Break Free oltre che pe...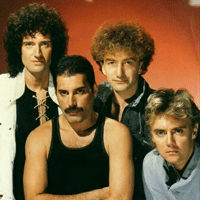 The Show Must Go On
Intro: SIm SOL MIm FA# MIm SIm Empty spaces – what are we living for SOL abandoned places – I guess we know the score […]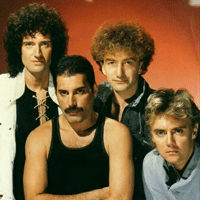 Bohemian Rhapsody
Una di quelle canzoni che vanno ascoltate almeno una volta nella vita: Bohemian Rhapsody usciva come singolo e poi nell'...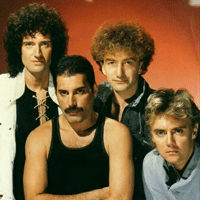 Killer Queen
Scritta da Freddie Mercury, Killer Queen è una canzone pubblicata dai Queen nel 1974 con l'album Sheer Heart Attack e d...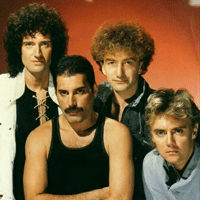 Love of My Life
Love of My Life è un brano composto e inciso dai Queen, contenuto nell'album A Night at the Opera pubblicato nel 1975. ...
L'autore del post
Lascia un commento