Time Bomb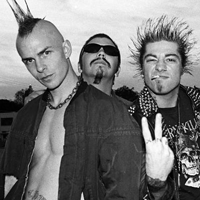 Rancid
Time Bomb: Chords
Chitarrista, dita incriccate?

Scopri il metodo per sbloccare le tue dita

Intro:
SIm  MI  SIm  MI

       SIm
If you wanna make a move
         MI
then you better come in
               SIm
It's just the ability to reason
     MI
that wears so thin
 SIm
Living and dying
        MI
and the stories that are true
 SIm
Secret to a good life's
MI
knowing when you're through

LA                 RE                     
 Black coat, white shoes, black hat, 
     MI             RE
Cadillac, yeah, the boy's a time bomb
LA                 RE                     
 Black coat, white shoes, black hat, 
     MI             RE
Cadillac, yeah, the boy's a time bomb

           SIm
Well, he's back in the hole
            MI
where they got him living like a rat
SIm                    MI
But he's smarter than that

nine lives like a cat
SIm
 Ten years old?
              MI
They take him to the youth authority home
SIm
  First thing you learn:
           MI
you got to make it in this world alone

LA                 RE                     
 Black coat, white shoes, black hat, 
     MI             RE
Cadillac, yeah, the boy's a time bomb
LA                 RE                     
 Black coat, white shoes, black hat, 
     MI             RE
Cadillac, yeah, the boy's a time bomb

SIm                              MI
Now he's gotten out, he's gotten free

he's gotta go, got a car
SIm
 He's 21 years old
     MI
he's runnin' numbers from the bar
SIm                   MI
 His pager's beepin', he's gettin' deep in
   SIm
Whatever he can move on in
    MI
you know that kid's a creepin' in

LA                 RE                     
 Black coat, white shoes, black hat, 
     MI             RE
Cadillac, yeah, the boy's a time bomb
LA                 RE                     
 Black coat, white shoes, black hat, 
     MI             RE
Cadillac, yeah, the boy's a time bomb
MI
 ...The boy's a time bomb

SIm  MI  SIm  MI  SIm  MI  SIm  MI

LA  RE  MI  RE  LA  RE  MI   RE

SIm
Tears come from the razor
               MI
that's been tattooed below his eye
SIm
 His mother cries
                MI
she knows that he is strong enough to die
SIm                       MI
 He's rollin' in the Cadillac

it's midnight, sunroof is down
SIm
 Three shots ring out
           MI
the hero's dead, the new king is crowned

LA                 RE                     
 Black coat, white shoes, black hat, 
     MI             RE
Cadillac, yeah, the boy's a time bomb
LA                 RE                     
 Black coat, white shoes, black hat, 
     MI             RE
Cadillac, yeah, the boy's a time bomb
LA                 RE                     
 Black coat, white shoes, black hat, 
     MI             RE
Cadillac, yeah, the boy's a time bomb
LA                 RE                     
 Black coat, white shoes, black hat, 
     MI             RE
Cadillac, yeah, the boy's a time bomb

MI                   LA
 ...Ooh...time bomb




Chitarrista, dita incriccate?

Scopri il metodo per sbloccare le tue dita
Credits
Autori: ARMSTRONG TIMOTHY, FREDERIKSEN LARS, FREEMAN ROGER MATTHEW
Copyright: © I WANT TO GO WHERE THE ACTION IS MUSIC, WIXEN MUSIC PUBLISHING INC, CAFE' CONCERTO S.R.L.
Generato su Accordi e Spartiti - www.accordiespartiti.it
Tutto il contenuto si intende esclusivamente a uso didattico, di studio e di ricerca. Esso non è tratto da alcuna pubblicazione, ma è frutto esclusivamente di libere interpretazioni personali.
L'utilizzazione di tali materiali è consentita unicamente a fini didattici e ne è vietata qualsiasi utilizzazione a scopi commerciali quali, a titolo esemplificativo, la pubblicazione a mezzo stampa oppure online oppure mediante pubblica rappresentazione.

 
Time Bomb: Video
Time Bomb è una canzone che risente molto delle influenze degli Operation Ivy, il gruppo ska-punk in cui militavano il cantante e chitarrista Tim Armstrong ed il bassista Matt Freeman. Sebbene il gruppo non si sia mai interessato molto alle classifiche musicali, si segnala Time Bomb come la hit di maggior successo dei Rancid in tal senso, in quanto conquistò l'ottavo posto della US Modern Rock Chart. Venne estratto dall'album And Out Come The Wolves (1995). Nella partitura proposta abbiamo anche trascritto l'assolo di organo, scritto da Vic Ruggiero degli Slackers, in forma di tablatura (per una più semplice formattazione).
Articoli correlati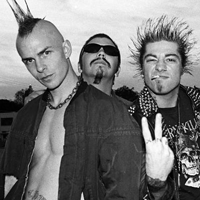 Rancid: Vedi tutte le canzoni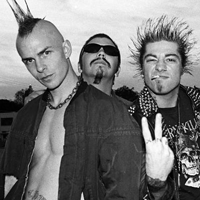 Salvation
Salvation è la quarta traccia dell'album Let's Go (1994) dei californiani Rancid. È una delle canzoni più conosciute ...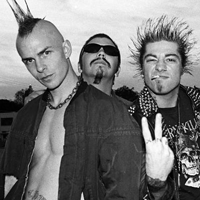 Fall Back Down
Scritta dai chitarristi Tim Armstrong e Lars Frederiksen in seguito al divorzio dalla moglie del primo dei due, Fall Bac...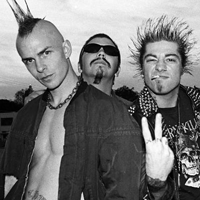 Last One to Die
Last One to Die è un brano scritto e inciso dai Rancid, contenuto nell'album Let the Dominoes Fall pubblicato nel 2009....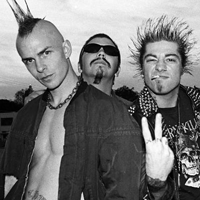 Roots Radicals
Roots Radicals è la terza traccia dell'album ...And Out Come The Wolves, inciso dai Rancid nel 1995 e rilasciato dalla ...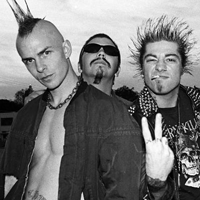 Ruby Soho
Grande successo dei Rancid contenuto in quello che probabilmente è il loro album più conosciuto: And Out Come The Wolv...
L'autore del post
Commenti a questo articolo
Rancid Salvation Chords Tab Accordi Testo | Accordi e Spartiti

[…] (1994) dei californiani Rancid. E' una delle canzoni più conosciute assieme a classici come Time Bomb e Ruby Soho, e fu al tempo il primo singolo ad entrare nella classifica americana grazie al […]

21 Giugno 2009 alle 14:41
Lascia un commento